Gatlinburg — Running a restaurant a few hundred yards from a national park where black bears run wild can lead to some wild run-ins. Just ask Carolyn Ball, a waitress with more than 30 years of experience in downtown Gatlinburg.
"Last week, we had a bear climb up a tree from the creek and onto the patio where some customers were eating. The bear surprised them. They obviously got up and left the food on the table. The bear stood on the table and ate a pizza," said Ball, a waitress at Howard's Steakhouse.
Ball said she let the bear finish eating before grabbing a chair to push it back from the patio. In the meantime, she took a few photographs.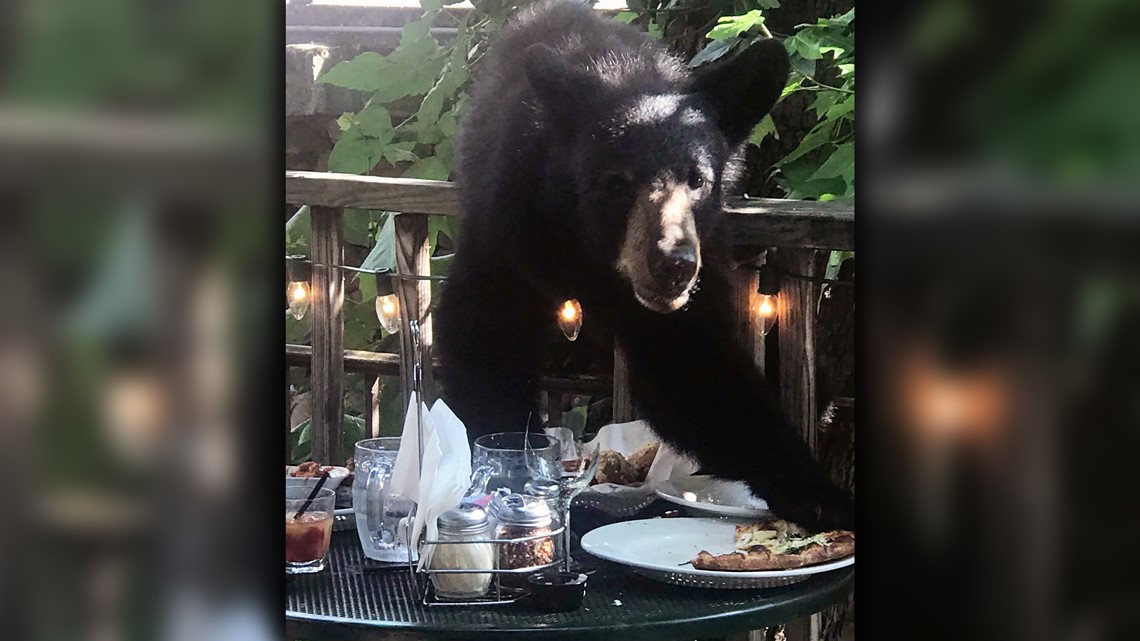 "I let it finish the pizza because I don't want to mess with a bear when it is eating. I don't want to be attacked or eaten myself. At that point, it was already on the table eating the pizza, so just let it finish and then ran it off," said Ball.
Ball posted the photos on Facebook and jokingly included a caption saying the patio is pet-friendly.
While the encounters can be entertaining on social media, biologist Dan Gibbs with the Tennessee Wildlife Resources Agency says the situations make him cringe.
"It usually ends badly for the bear. If you have a bear that has already lost its fear of people so much that it is climbing on a crowded patio in the middle of the day, it is not going to reverse that behavior. Bears escalate their behavior, so this was a bear that has worked its way up to doing this. It didn't just decide one day to go to a restaurant," said Gibbs.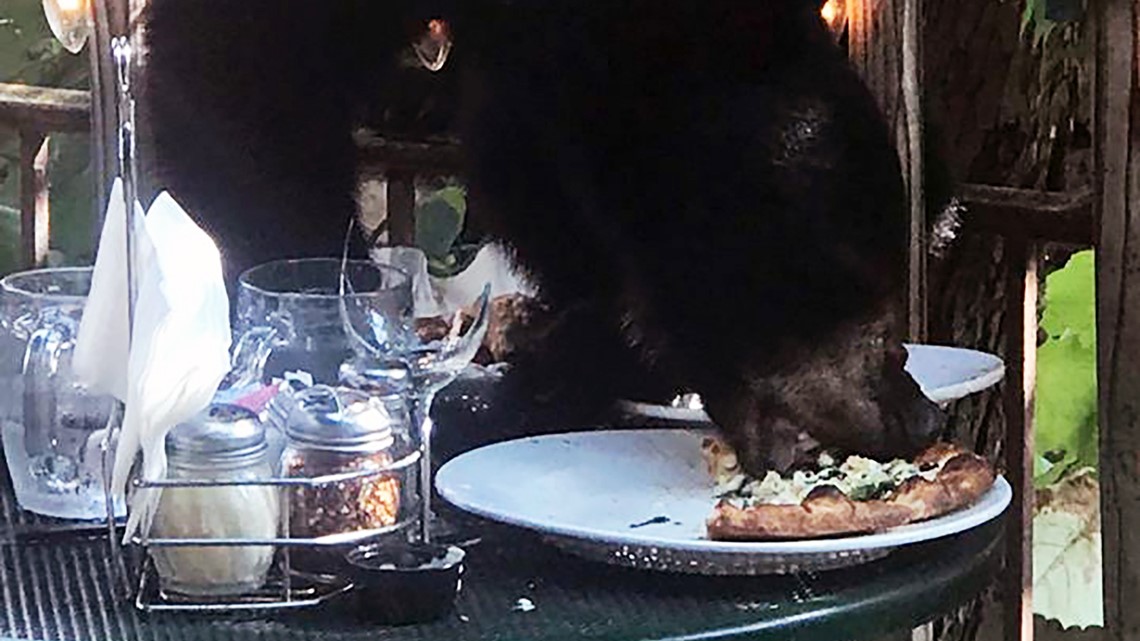 Gibbs said TWRA is working with some business owners to help educate staff how to respond to a bear encounter.
"The first thing they need to be doing is trying to make as much noise as possible to deter that bear from coming up any closer," said Gibbs. "You need to make it a negative experience and try to scare the bear away."
Gibbs hammered home the longtime lessons for how to keep bears wild, such as proper trash disposal and avoiding other items that can attract bears in search of food.
"People need to understand their good or bad behavior affects bears. If you are putting all the trash away in a safe place, cleaning grills, not keeping pet food inside, and doing the right things, you will affect bears in a good way. If you are not, it is going to be bad for the bears. We just have to keep sending that message, especially when you have a place like Gatlinburg with a lot of new tourists in town every week. It is important for the people who live and work here to know how to handle the situation because people from out-of-town probably will not know," said Gibbs.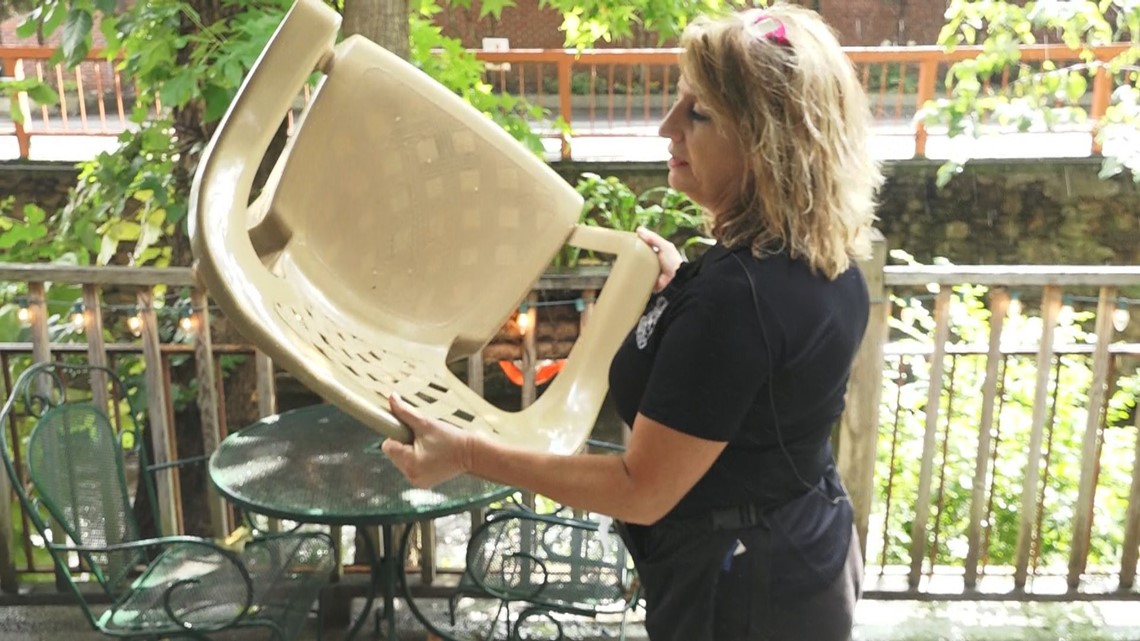 Ball said the restaurant closed its patio for a couple of days until the bear could be trapped and relocated.
Ball also noted there was some backlash on Facebook from people who said she should have been making noise instead of taking photographs. Ball reiterated she understands the need to keep bears wild and certainly prefers the animals run away than run back to the restaurant for more food.
"We don't intentionally serve bears. They come up and serve themselves," said Ball.