HOUSTON — Attorney Paul Morgan claims his client spent several months locked up in the midst of a nightmare.
"Their whole life is at stake," said Morgan. "Imagine going to sleep at night not knowing if you're ever going to see your children again, or if you're never going to see your wife or your mom again."
Morgan represents David Bellamy, who was charged with the felony of possession of narcotics and facing 25 years to life behind bars.
Recently, Bellamy's case was dismissed after it was discovered that the evidence collected had been destroyed.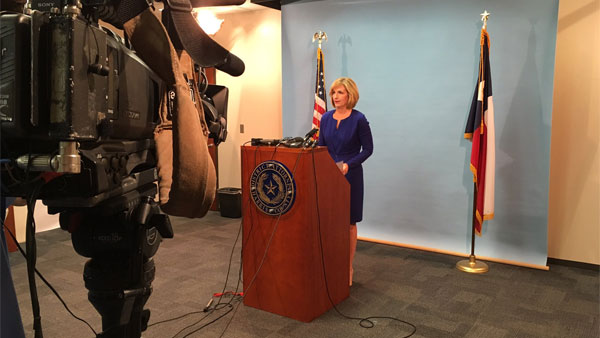 "To destroy evidence in a pending case is ludicrous," added Morgan.
Bellamy's case was one of more than 140 mostly drug-related cases dismissed by the Harris County District Attorney's office.
The cases have all been tied to a former Harris County Precinct 4 deputy constable accused of throwing away evidence by mistake. And now the DA's investigators are reviewing all disposed cases dating back to 2007.
"It will make me sick if we have to dismiss a violent case because of this," said Harris County District Attorney Devon Anderson.
Officials fear thousands of pieces of evidence may have been compromised.
"Was it favorable evidence, was it not?" pondered attorney Tyler Flood who specializes in DWIs. "Precinct 4 is in a lot of hot water, and they've got bigger problems ahead of them."
Precinct 4 Constable Mark Herman says he fired the deputy as soon as he discovered the mistake back in January. But Morgan says clients like his still suffer.
"It's too little too late," said Morgan. "People have gone to prison. And people have had to make bonds."