HARRIS COUNTY – An attorney whose clients case was thrown out after it was revealed the Harris County Precinct 4 Constable's Office destroyed more than 21,000 pieces of evidence is calling for a federal investigation.
Paul Morgan wants the Precinct 4 Constable's Office to be decertified, a complicated process that would have a far-reaching impact.
"Any internal investigation, at this point, would be a joke," Morgan said.
Morgan is also going after Harris County District Attorney Devon Anderson.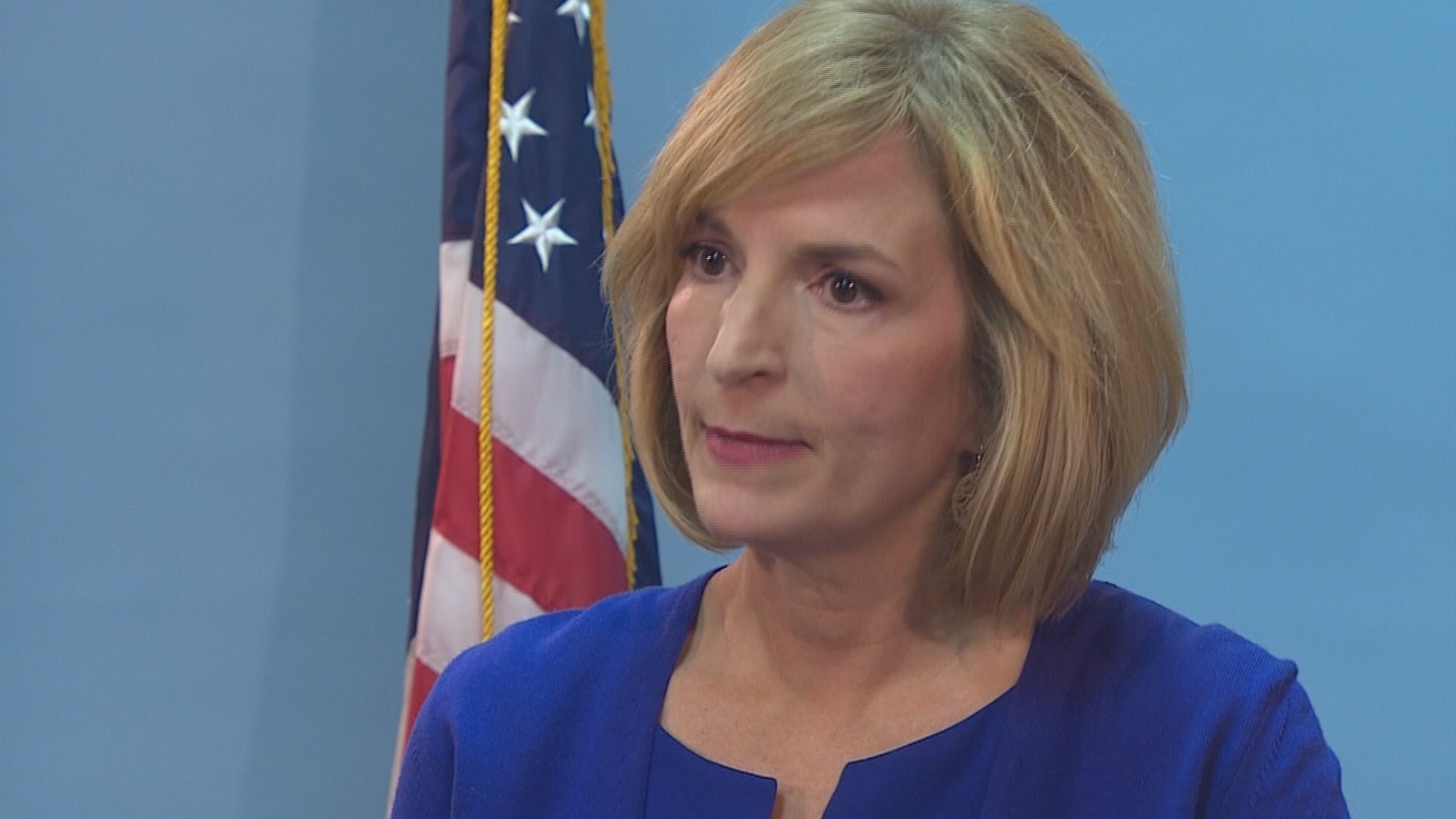 "I'm asking for the FBI and the U.S. Attorney's Office to investigate the DA and her office," Morgan said.
So far, we know that more than 21,000 items were thrown out in an evidence room by a deputy constable, hundreds of those items tied to still active cases.
Precinct 4 Constable Mark Herman did not mince words Tuesday concerning a call to de-certify his office following an evidence dump that compromised hundreds of cases.
"First of all, that's ludicrous," said Herman. "We handled the problem. The problem was one employee and that employee was fired."
Herman called a news conference just hours after Morgan sent a letter to county and state officials complaining of so-called incompetence.
One of Morgan's clients had a drug case dismissed as a result of the evidence disposal.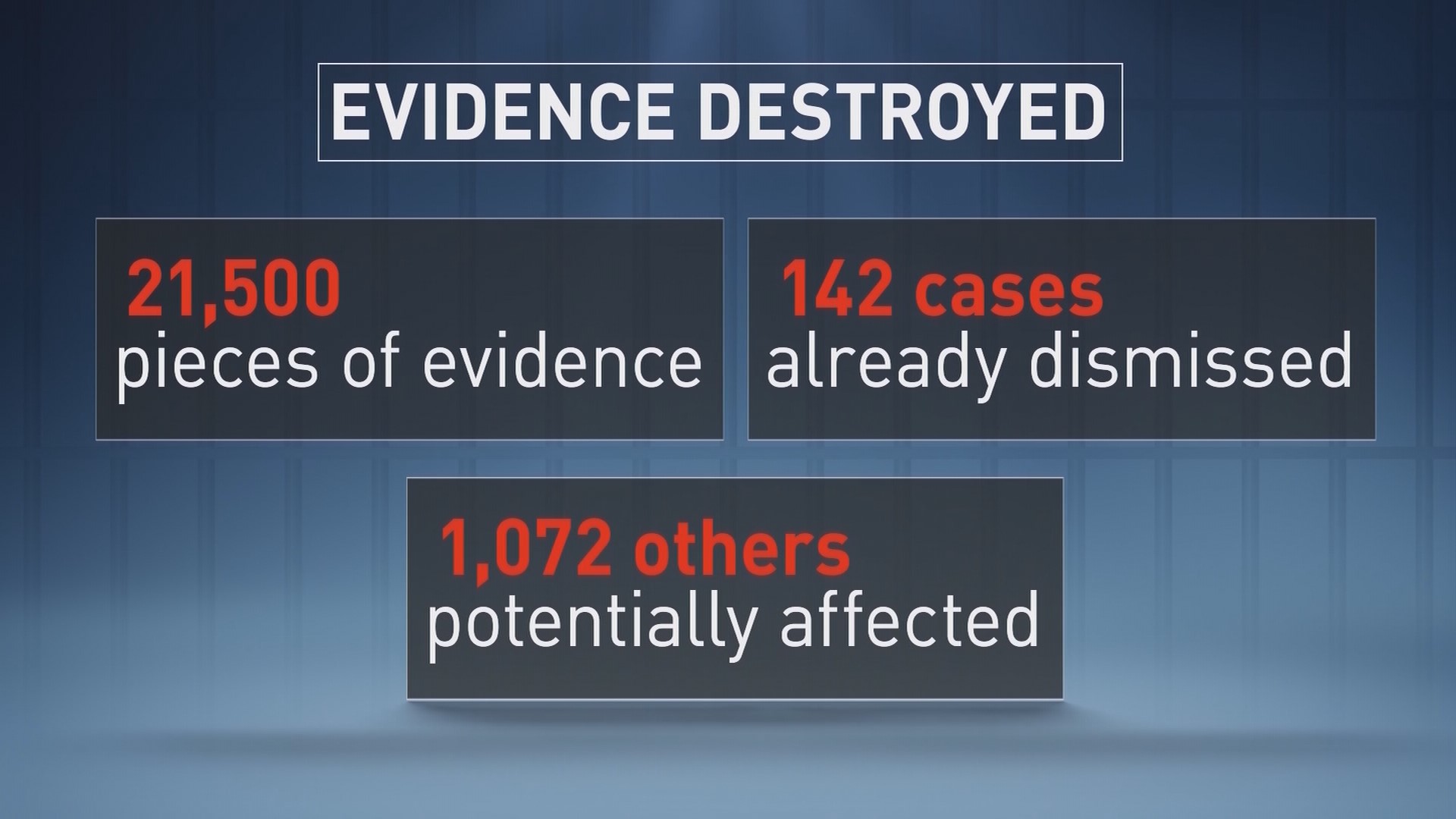 "They cannot maintain evidence, they can't properly investigate crimes, and frankly, they're going to cost us a huge taxpayer bill," said Morgan.
In his letter sent Tuesday to the feds, Morgan questions if prosecutors may have known about missing evidence at a time of plea deals or even convictions.
"It would truly be a tragedy if there was an innocent man sitting in prison because of these policies," Morgan said.
His statement comes days after the DA herself called the situation sickening.
"If we have to dismiss a violent case because of this, it will—it will make me ill," Anderson said Friday.
In a statement released Tuesday in response to Morgan's request for a federal investigation, the DA said: "We welcome any investigation, but ours will continue and our first step is waiting for Constable Herman's independent audit we requested. So far, the number of incidents reports have been inconsistent and incomplete."
The U.S. Attorney's Office is not commenting on any specific investigating or how it determines if one should be launched.
Herman said it would take more than an attorney's request to overhaul his office. He added that a revamped chain of custody procedure and the deputy's termination should keep it from reoccurring.
"Whether it was intentional, negligence, or accidental, I mean you can't tolerate it in this business," said Herman.
Both Herman and the district attorney's office said they welcome any outside investigation.
The DA's office responded to our questions about the office's handling of discarded evidence.
Q: How did we allow innocent defendants to be wrongfully prosecuted?
A: We have dismissed all cases involving missing drugs and are going back to look at all who pled GUILTY to drug convictions before WE knew about missing evidence. Most will have their cases dismissed.
Q: Can the DA's Office be trusted?
A: We didn't create this problem. Precinct 4 destroyed evidence. So yes, we can be trusted, but we keep getting conflicting and incomplete data. That is why we are asking for INDEPENDENT audit. We are waiting on the results.
Q: What would you say to crime victims tied to dismissed cases?
A: When Precinct 4 destroyed evidence, it created a mess. Ethically, we must dismiss cases where there is no evidence.