KENNEBUNKPORT, Maine — Sully Bush has become quite a star since President George H.W. Bush welcomed him to the family earlier this week.
"A kinder, gentler labrador— making my forever home at Walker's Point," his Instagram description says.
Tuesday he posted about getting used to his brand new life.
"I started settling in at Walker's Point yesterday. Lots of new smells and kind people," Sully wrote. "I have had a lot of training to get to this point, it hasn't always been easy, but I am ready for the job. "Any definition of a successful life must include service to others"
41 tweeted a photo of of his new service dog on Monday.
"A great joy to welcome home the newest member of our family, "Sully," a beautiful -- and beautifully trained -- lab from @AmericasVetDogs. Could not be more grateful, especially for their commitment to veterans," Bush tweeted.
Sully will help Bush with picking up items, opening doors and calling for help. He was trained by nonprofit America's VetDogs.
According to its website, the organization's service dog programs "were created to provide enhanced mobility and renewed independence to veterans, active-duty service members, and first responders with disabilities, allowing them to once again live with pride and self-reliance."
The group places service and guide dogs with people with physical injuries, PTSD, hearing and vision loss and seizures.
The 94-year-old former president uses a wheelchair because of a form of Parkinson's disease and has been hospitalized two times recently, following the death of his wife Barbara in April.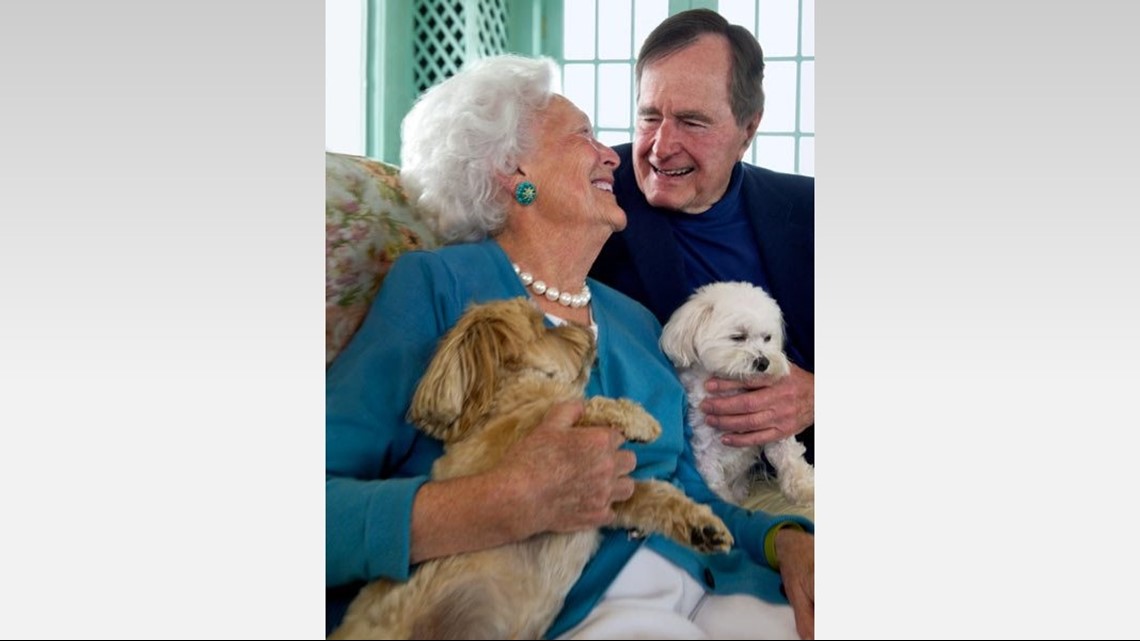 Bush is a dog lover who has had dogs since he was a boy, and dogs are always welcome at the family home. Two of his children, Neil Bush and Dorothy Bush Koch, together have five dogs there, and other family members bring pets with them when they visit, Sisley said.
George and Barbara Bush's little dogs, Bibi and Mini Me, are now living with 41's longtime executive assistant in Houston.
"They're happy campers," Bush spokesman Jim McGrath tweeted.
Barbara Bush made the arrangements for a new home for Bibi and Mini Me before she passed away.