HOUSTON — KHOU 11 is partnering with the Houston SPCA for KHOU 11 Adopt A Pet Day.
This year's event takes place on Friday, April 12, 2019.
There are so many furry friends who are looking for awesome homes like yours!
It is reported that 12,775,000 animals are born in the U.S. each year. Many of which are not born into homes with someone to care for them, leading to stray animals on the street. Which is why we are inviting Houstonians out from 3 p.m to 6:30 p.m at the Houston SPCA to Adopt A Pet event.
KHOU 11 News This Morning Anchors Rekha Muddaraj and Russ Lewis will be reporting live from the Houston SPCA!
Photos: Pets rescued by KHOU 11 peeps

Houston SPCA has very reasonable adoption rates that included hundreds of dollars worth of extras, including spaying or neutering, chipping and shots.
Adoption fees are all-inclusive and include the following:
A health evaluation
Age-appropriate vaccinations and rabies vaccinations for felines and canines three months and older
Spay/neuter surgery
Deworming
Heartworm testing for dogs six months of age and olde
An adoption gift courtesy of Hill's Science Diet
A complimentary overall wellness examination from a VCA Animal Hospital
A HomeAgain microchip with free lifetime registration.
We are also encouraging the Houston community to call Emancipet or SNAP to schedule an appointment for your animal to receive high-quality affordable services. If we all work together, then we can reduce the number of stray animals on the street and find animals at the Houston SPCA homes.
Find out more about the Houston SPCA, Emancipet, and SNAP below.
The Houston SPCA, founded in 1924, is Houston's first and largest animal protection organization and shelter. Their mission is to promote commitment to and respect for all animals and free them from suffering, abuse and exploitation.
The Houston SPCA ,located at 900 Portway Drive, impacts more than 50,000 animals each year.
The Houston SPCA's Wildlife Center of Texas sees an additional 10,000 animals each year representing 350 species of native wildlife. They are the only organization in the country that serves dogs and cats, horses and farm animals, native wildlife and exotic species on one central campus.
In addition to adoptions, the Houston SPCA's programs and services includes:
A 24-hour injured animal rescue ambulance - providing injured animal rescue ambulance service 24-hours a day, every day of the year
Cruelty investigations where they respond to more than 7,000 cases of cruelty, abuse and neglect each year
Disaster relief during hurricanes and other natural disasters
Educational programs that are TEKS-aligned for classrooms
A partnership with Texas A&M College of Veterinary Medicine
PetSafe, a program that provides emergency boarding of pets for families living in family violence shelters
The Houston SPCA is always looking for volunteers to assist with getting a pet for you to meet in one of our get acquainted rooms. The adoption can be done in less than 30 minutes and you can leave that day with your new friend.
Emancipet is a nonprofit on a mission to make veterinary care affordable and accessible to all pet owners. To do this, Emancipet is building a national nonprofit low-cost veterinary care system, with clinics in underserved areas of Austin, Houston, Killeen, and Pflugerville Texas; and its newest clinic in Philadelphia.
Emancipet advocates for public policy that improves the lives of pets in underserved communities, and recently launched Emancipet New School, which equips and inspires animal welfare professionals in becoming change makers.
Since it was founded in 1999, Emancipet has spayed or neutered more than 275,000 dogs and cats and each year serves more than 100,000 pets and their families.
Emancipet, Houston's nonprofit low-cost veterinary clinic, is located in the East End at 910 South Wayside Drive. The Houston clinic is open every Tuesday, Wednesday, Friday, and Saturday.
Spay/neuter surgery requires an appointment but all other services are available on a walk-in basis between 10 a.m. and 6 p.m. Appointments for surgeries can be made by calling 713-321-7213 or visiting emancipet.org.
Keeping pets healthy, and keeping pets and their people together, is why Emancipet exists, and everything the nonprofit does is focused on that. Emancipet is thrilled to be providing low-cost veterinary care in Houston's East End neighborhood, where it is very much needed.
You can find a full list of discounted prices by clicking HERE.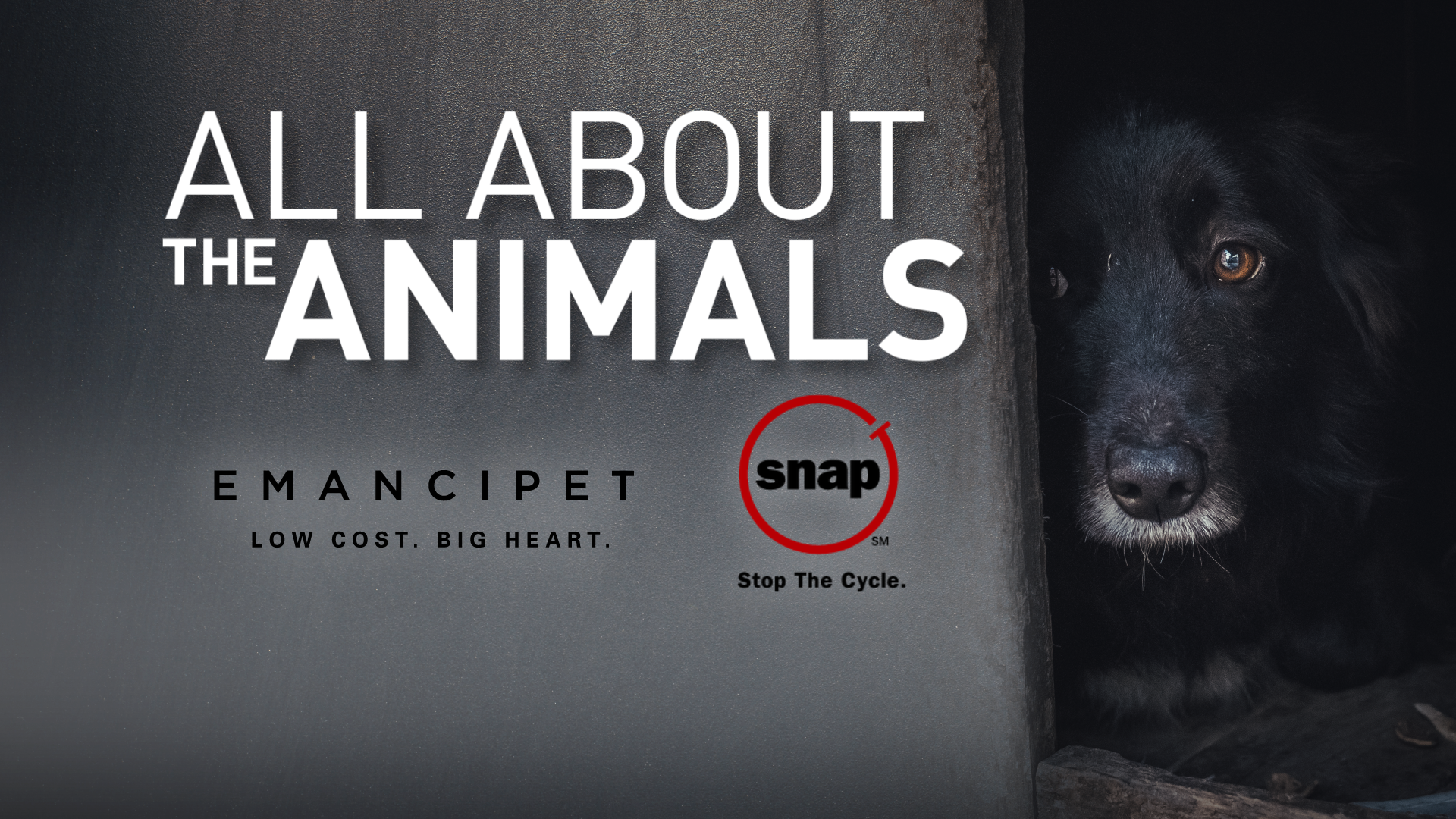 Spay-Neuter Assistance Program (SNAP) was founded in 1993 to reduce the number of animals that die needlessly by attacking the source of the problem. By stopping unneeded and unwanted births, they can directly help reduce the population of animals by stopping the cycle of reproduction where it begins.
SNAP's mission it to prevent the suffering and death of cats and dogs due to overpopulation and preventable diseases, especially in low-income areas.
Stationary clinic locations in Houston, Pasadena, and San Antonio, with mobile clinics servicing Houston, San Antonio, Laredo, Baytown, and Ft. Bend. Provide low-cost spay/neuter services and low-cost wellness services, such as vaccinations, heartworm/flea prevention, and microchipping.
SNAP helps up to 50,000 animals every year. They typically spay/neuter 30,000 and the other 20,000 are provided wellness services too.
SNAP is currently offering $15 microchips through the month of May. From May 16 to May 20, they will be waiving the exam fee for any client who brings their dog or cat in to be microchipped and mentions the KHOU 11 SNAP promo.
No appointment is needed for wellness services, including microchipping. They will be providing this service at both the Houston and Pasadena locations.
Clients can request a spay/neuter appointment via email at appointments@snapus.org, visit clinics in-person (Houston: 1801 Durham Drive; Pasadena: 913 Shaw Avenue), or online to fill out our request form.
For general information about SNAP, prices & services, etc. clients can visit their website here.