HOUSTON -- The KHOU 11 Weather Team says you may be asking yourself, "what's that haze in the sky?" over the next few days.
It's happened before, and it will happen again.
"This is the season for dust storms and typically a few weeks later all that dust blows our way. We'll look forward dramatic sunsets with a reddish tint to the sun, reminiscent of the silhouetted scenes of camels walking in the Mideast," writes KHOU 11 Meteorologist Brooks Garner.
"As dust blows across the Atlantic from northern Africa, we're going to first notice a slight haze starting as soon as Thursday, but getting steadily denser and almost kind of milkier in color toward the weekend. Ultimately, this haze will completely remove most traces of blue from our skies."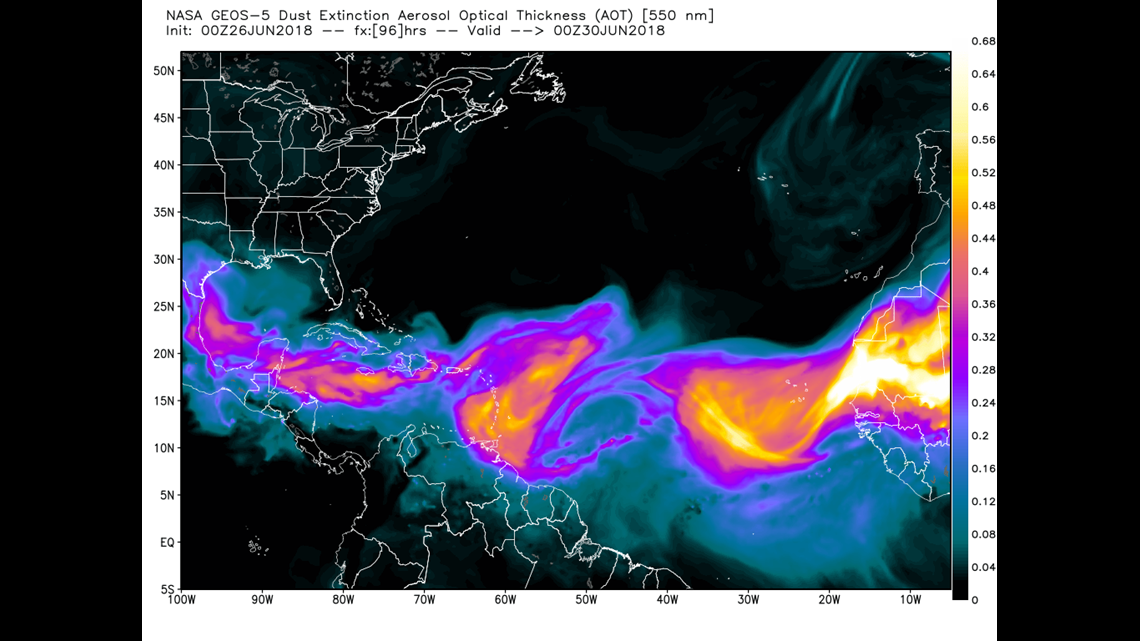 If you have breathing issues like asthma or allergies, you'll want to stay indoors as much as possible as the air quality will be very poor. The good news is the dust is stopping any major tropical systems from forming in the Gulf.
On a positive note, the dust could chase away afternoon showers and bring dramatic sunsets to our area.