HOUSTON - In honor of Dress for Success Houston's 20th Anniversary, KHOU 11 presents "A Common Thread," a one-hour documentary film highlighting three remarkable women and their journeys beyond the suit and services they receive from the nonprofit organization empowering Houston women.
Since 1998, Dress for Success Houston has provided business attire, a much-needed boost of confidence, and job retention and career advancement services to more than 40,000 women in the Houston community, with new success stories emerging every day.
Photos: Behind-the-scenes during the filming of 'A Common Thread'
Photos: Behind-the-scenes during the filming of 'A Common Thread'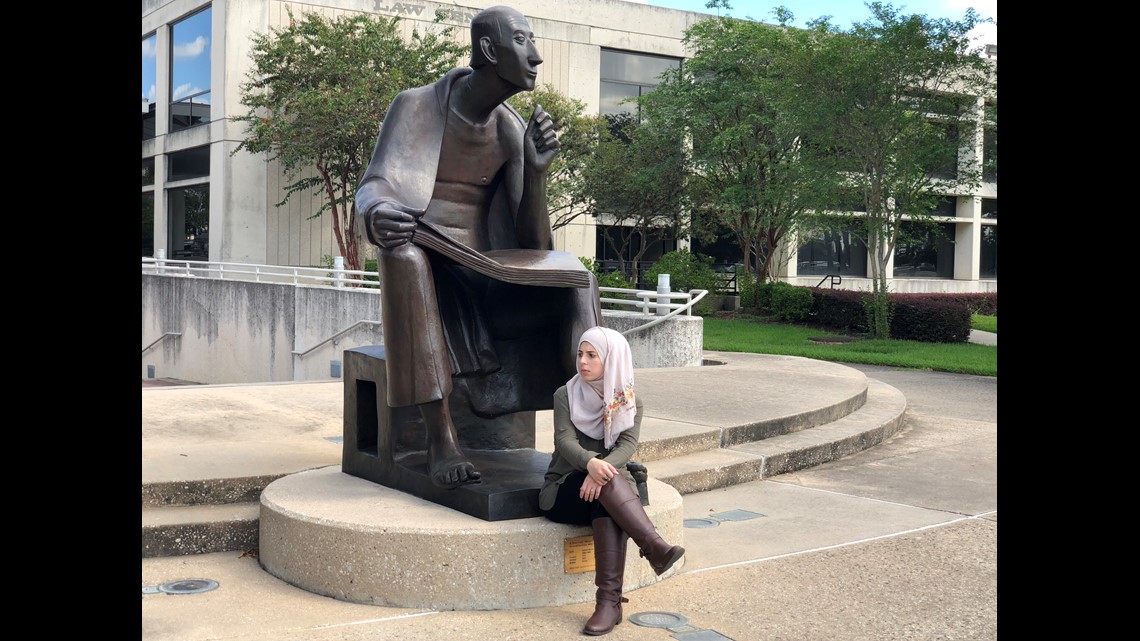 The special will premiere on Saturday, Oct. 20 at 8 p.m., with a rebroadcast on Sunday, November 4 at noon. It will also stream on KHOU.com.
You will be able to watch the full segments and other video that hit the cutting room floor on KHOU.com/ACommonThread and the KHOU 11 YouTube page.
Zeinab Kachmar allowed our cameras into her family's home to get to know her better. Zeinab is a strong-willed, entertaining and exceptionally bright young woman with a witty sense of humor and engaging personality.
KHOU
The documentary team learned more about Zeinab's great attributes when they enjoyed a delicious Lebanese meal prepared with much love by her mother.
KHOU
Zeinab was referred to Dress for Success Houston from The University of Houston Law Center.
She graduated from the University of Houston Law Center in May 2017, passed the bar in November 2017 and is now an Associate Attorney at Matias J. Adrogue PLLC.
WATCH: 'A Common Thread:' The inspiring stories of how a business suit changed the lives of three women
Latisa Brown is a veteran and natural leader who is always smiling. She has excelled in the predominantly male field of information technology.
Her strong presence could be felt when our cameras were rolling to capture her opening shot set inside a server room.
KHOU
KHOU
KHOU
On Tuesday, October 16, 2018, KHOU 11 anchor Mia Gradney spoke with 89.3 FM KSBJ Radio host Jen about the documentary and Dress for Success Houston. The radio interview with Gradney will air on Thursday and Friday.
Photos: Mia Gradney drops by KSBJ Radio to talk about 'A Common Thread' documentary
Photos: Mia Gradney drops by KSBJ Radio to talk about 'A Common Thread' documentary