Rev. John Keller has served at four Houston-area churches in the last 45 years.
Keller was known to many worshipers as a shepherd, a priest who could deliver a powerful message during mass.
But at least two boys said he was a different man when he left the pulpit.
The Archdiocese of Galveston-Houston confirms it is investigating Keller and removed him from active ministry after allegations were brought by adults accusing him of sexual abuse. The allegations date back up to 40 years.
Carol LaBonte had waited decades for word from the archdiocese that Keller was under investigation.
KHOU
RELATED: After decades of fighting, mom finds solace in archdiocese's sex abuse list
She said Keller sexually abused her son, John, when he was a priest at Christ the Good Shepherd in Spring. Thirty-five years later, Keller has been named on the archdiocese's list of credibly accused priests.
"That's huge. I did not think he'd be on it," LaBonte said.
Keller was ordained for the archdiocese in 1974. His first assignment was to St. Francis Cabrini Church. According to the Official Catholic Directory, he was there for three years before moving to Prince of Peace Church. In 1980, Keller was transferred to Christ the Good Shepherd.
It was during that time, LaBonte said, Keller fondled her teen son while they were away on a trip. But her complaints to the church and the archdiocese did not go far. They would only say Keller "acted inappropriately" but that it was not "abuse."
"You report it and let the church take care of it, and they didn't take care of it," LaBonte said.
For that reason, LaBonte said, she was convinced Keller's name would never appear on such a list.
"I don't think the cardinal said, 'Let's put Keller's name on it … it seems credible to me after all these years,'" LaBonte said. "I mean, the evidence had to come from somewhere."
It came from perhaps another man, Mark Quinn, who decided to speak up after seeing LaBonte's story.
Photos: Priests 'credibly accused' of child sex abuse by archdiocese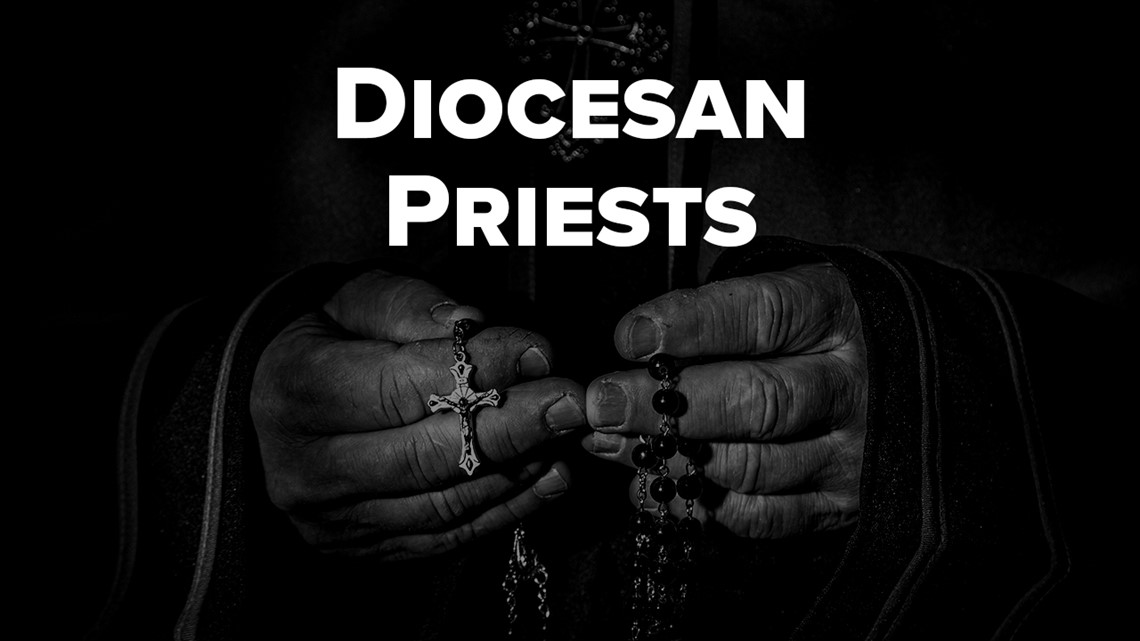 Quinn said Keller touched him inappropriately, too, when he was just 8 years old, a member of Prince of Peace Church in Tomball. Quinn, who is now 50, said he kept his nightmare a secret for most of his life, but decided it was time for him to report Keller to the church.
"He was my boogeyman, and he's still in the ministry," Quinn said.
Keller remained a priest for decades after the alleged abuse happened. He returned to St. Francis Cabrini, where he served as head pastor from 1983 to 1991. He held the same position at St. Justin Martyr for most of the 1990s before returning to Prince of Peace.
KHOU
His 20-year tenure there is now tainted with him "under investigation" and "removed" from active ministry.
In a statement released Friday, the archdiocese said it recently received new allegations of child sex abuse against Keller by "adults alleging behavior occurring 25-40 years ago."
The archdiocese said it removed Keller from ministry as of noon on Thursday, although he was allowed to give Mass in the morning.
The archdiocese promised to cooperate with an investigation.
LaBonte hopes the outcome will be different this time, for her son and all those who have been suffering in silence.
"So, thank God," LaBonte said. "Thank God mostly because we don't know how many victims there have been."
LaBonte said her son recently returned to the church. She hopes, with this news, she will soon be able to do the same.
RELATED: A mother's mission to fight the Catholic Church and find justice for her son