HOUSTON — Parking tickets are a nuisance to many Houston drivers, but they mean something completely different to the city.
A KHOU 11 Investigates analysis showed the city handed out more than 578,000 parking tickets between 2016-2018 and collected nearly $30 million in fines.
"I think that's — excuse my language — but BS. There should be rules against this," driver Dave Johnson said.
Tickets ranged from unlawfully parking in a handicapped spot, a tow-away zone or at an expired meter.
That analysis showed several city blocks and parking lots that had thousands more parking tickets than anywhere else.
A few of the heavy hitters were downtown.
The costliest was near Minute Maid Park. Violators paid over $360,000 for tickets in the 700 block of La Branch.
They also paid $250,000 in fines in the 1200 block of Polk Street near Sam Houston Park.
In Rice Village, the meters in the 2400 block of Dunstan Road have earned quite the reputation. Parking enforcement has issued 4,193 tickets to drivers parked at expired meters there. That translates into $127,000 for the city.
Debbie Couraud rents an apartment on that block and sometimes has to park on the street. That does not come cheap.
"Probably $20 or $30 a week," Courand said.
"Yeah, we've gotten $30 tickets," she said, adding it seems the traffic enforcement officers in Rice Village are always parked.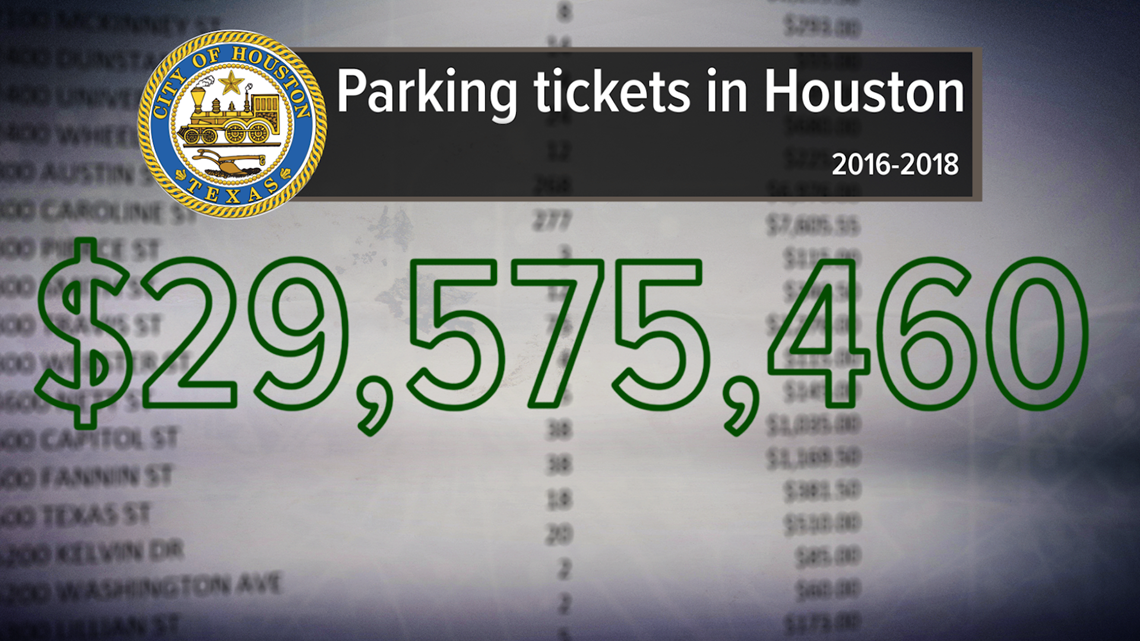 "They (meter maids) stay over there all the time. You can see them," Courand said. "You know you're going to get a ticket if you park here."
Under I-10, at the University of Houston-Downtown, the meter maids at 900 Girard Street make their rounds, giving some students a hard lesson in time management.
"I had a few tickets before from it (meter) expiring when I was in class. So, I just don't risk it anymore," student Chi Pham said.
The city wrote 2,985 tickets there over the last three years and collected $82,000 in fines.
Another hot spot for expired meter citations is 1400 Lubbock Street, home of the Houston Municipal Courthouse, with 2,300 tickets for expired meters. That lot also sits at the top of the list of all tickets written for parking violations in the city, bringing in over $154,000. Approximately 6,500 tickets were written in that parking lot in the last three years.
"Our taxes pay for this lot. Our taxes pay for this building. Our taxes pay for the people in the building. Why are we having to pay to park here," Johnson said.
Reda Lendi's parking meter had not expired, but he was ticketed for backing in, which is against the law in the Lubbock Street lot.
"It's just stupid," Lendi said.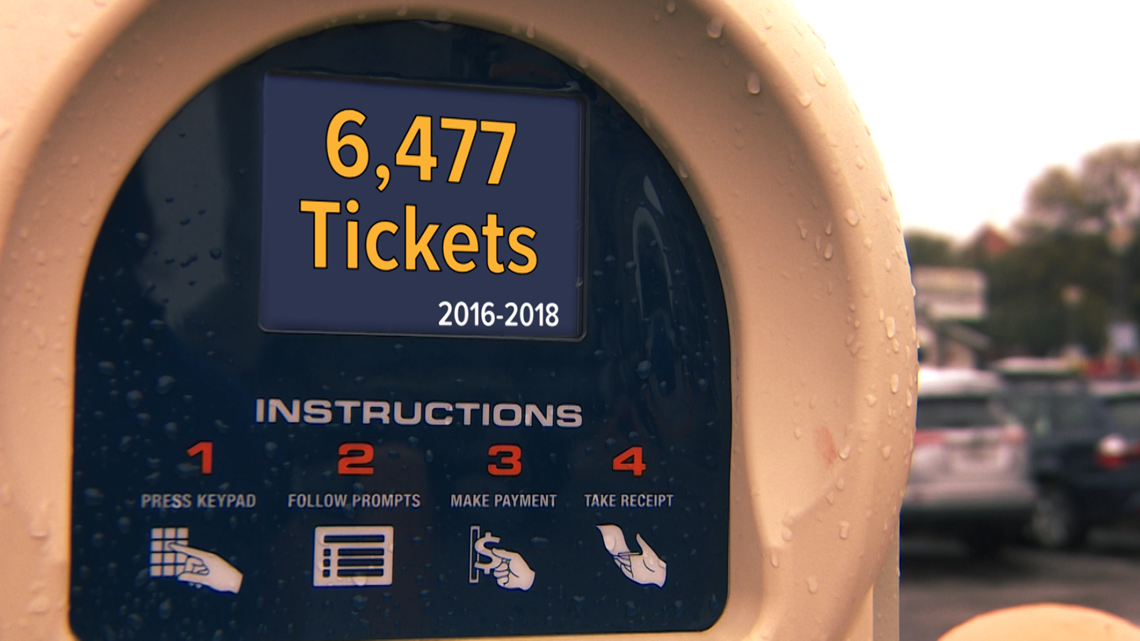 Drivers can download the city's Park Mobile app to pay for their metered parking. The app sends users an alert 15 minutes before their meter time expires and gives the option to extend their stay.
Those who visit multiple locations in one day can use the Downtown Hopper Pass, which allows parking in multiple metered parking spaces. It's valid from 7 a.m. to 6 p.m. Monday through Saturday. The time limit for each zone applies. When the time limit expires, you can move to another block and still use the pass.
Those are two options for drivers who parking in spots monitored by the city, which always has its eye on the clock.
"We put a lot of money in the meter because I don't want a ticker," driver Michelle Guerrero said.