Sandra Melgar will remain in prison after an appeals court upheld her conviction that she murdered her husband seven years ago.
While the news dealt a blow to Melgar's defense, her famed attorney said more work is being done to prove her innocence.
Meglar was sentenced to 27 years behind bars for killing her husband at their northwest Harris County home in December 2012. Prosecutors said Melgar killed Jaime "Jim" Melgar, whom she was married for 32 years, then staged a home invasion, locked herself in her bedroom closet and tied herself up.
Melgar, now 60, has maintained her innocence since Jim's death. Both his and her families support her claims.
In an opinion upholding her conviction, Justice Tracy Christopher with the Fourteenth Court of Appeals wrote, "The evidence is legally sufficient to support every essential element of the offense beyond a reasonable doubt."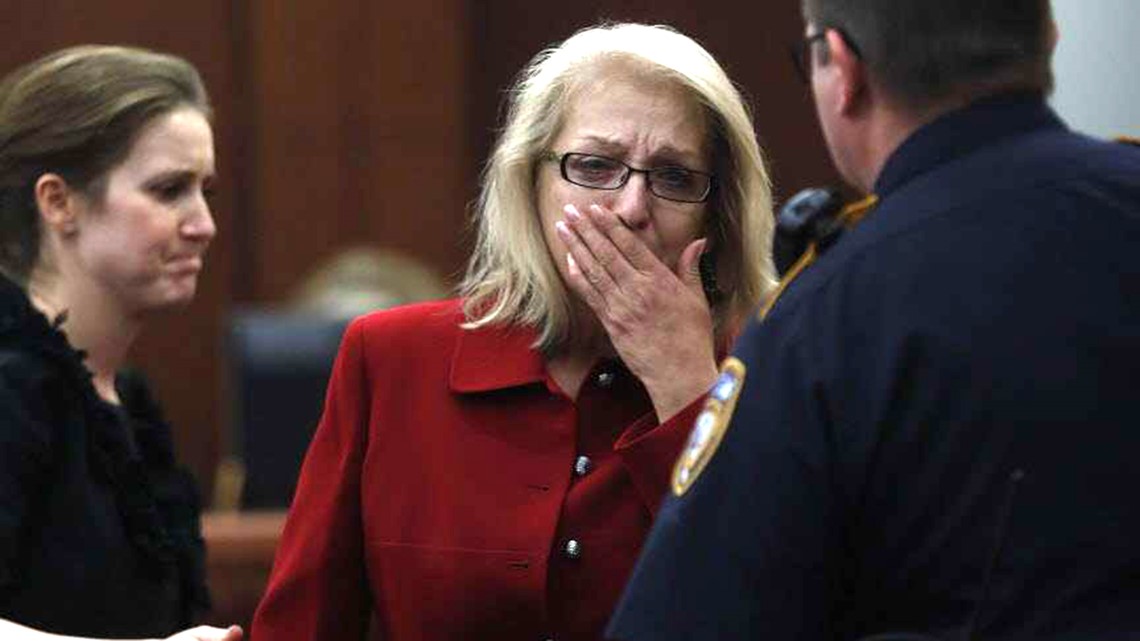 Although the appeal was expected to be denied, defense attorney Kathleen Zellner said she's re-evaluating the case and doing more DNA testing to exonerate Melgar. Zellner garnered national fame from the Netflix series "Making A Murderer Part 2" in working to prove convicted murderer Steven Avery's innocence. Zellner has helped exonerate 19 people who were wrongfully convicted, according to her website.
In a statement to KHOU late Tuesday afternoon, Zellner said, "We expected the appellate court to affirm the Melgar jury verdict because the appellate court cannot consider new evidence outside of the trial record. We have been working for months evaluating and doing DNA testing, which we believe will ultimately exonerate Sandra Melgar.
"We firmly believe in her innocence and we are gathering new evidence, which we believe will clearly prove her innocence."
Zellner signed on to Melgar's defense team in December 2018. Aside from Tuesday's statement, Zellner hasn't spoken publicly about Melgar's case, other than a tweet that read, "I will be meeting w/ Houston prosecutors in cooperative effort to test some evidence in murder case they WON."
A panel of three justices—Christopher, Charles A. Spain, and Margaret Poissant—reviewed the appeal and trial record for any errors; the appeal didn't grant Melgar a new trial.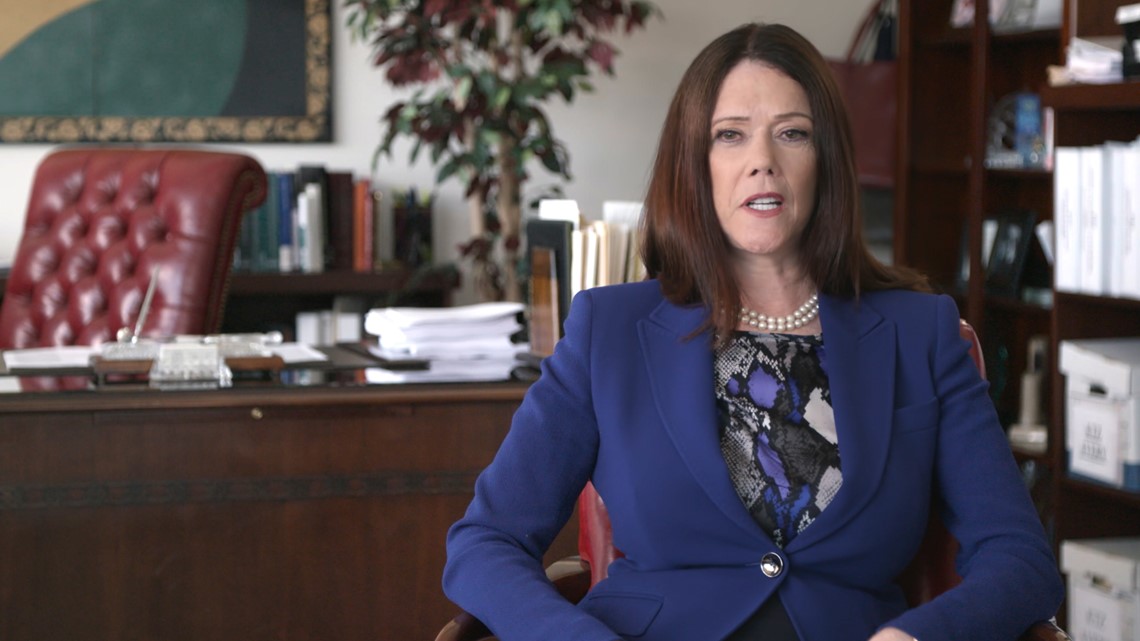 The panel rejected both claims raised in her appeal: insufficient evidence that didn't support a conviction and jury misconduct that didn't give her a fair trial.
George McCall "Mac" Secrest, who served as both Melgar's trial and appellate attorney, argued in a 222-page brief that the evidence presented during trial didn't support her conviction. He pointed to dozens of issues, including her DNA wasn't found on Jim, his DNA wasn't found on her, and that none of Jim's blood was found in the master bathroom, except for a bloody knife found underwater in their bathtub.
"We cannot indulge these points or any of the others raised in the brief because they all lead to inferences that were rejected by the jury," Christopher wrote in her opinion.
Secrest argued that Melgar was entitled to a new trial because jury members intentionally tied themselves up during deliberations "to see if it was possible to get (loose) from the bindings," an act that was done outside the courtroom away from Melgar and her attorneys.
Because the trial court didn't find any fault in the jurors' demonstrations, the appeals court denied that claim.
It's not clear if Melgar will appeal her conviction to a higher court. Neither Secrest nor her daughter, Elizabeth "Lizz" Melgar Rose, returned requests for an interview Tuesday.
KHOU documented Melgar's murder case in a seven-part series for its "Missing Pieces" podcast. Reporters Grace White and Matt Keyser spoke with prosecutor Colleen Barnett, who led the state's case against Melgar; Tom Bush, the jury foreman, about the decision to convict her; friends and family of the Melgars who fully support her innocence; and in an exclusive interview with Melgar in prison. (You can listen to the podcast and subscribe for free on Apple Podcasts or wherever you listen.)
In that July 2018 interview, Melgar spoke softly, almost hushed, through a black telephone behind the prison glass.
"I did not kill my husband," she said. "No, I didn't kill my husband."
She spoke of their decades together and how they planned to sell their house and travel the world after Jim retired. She said the night Jim died, they spent the evening together celebrating their 32nd anniversary—eating at their favorite Mexican food restaurant before they returned home and spent time in the Jacuzzi in their bathroom. At one point, she said she heard their dogs barking in the backyard and Jim got out to let them inside. That's when the night gets hazy.
"I don't know what happened to him," Melgar said. "I didn't hear anything after that."
She said at some point she remembers a young girl in her bathroom closet as she was being tied up. She said the girl was angry and was looking at a person behind her. She said she awoke the next day with her hands bound behind her back and a bump on her head. She thinks she had a seizure, of which she has a history.
She said prosecutors "got it completely wrong" with things that "were not even in evidence."
"There was just no evidence—none," Melgar said in that July interview.
Both prosecutor Barnett and Justice Christopher conceded there was no direct evidence that linked Melgar to the crime, but as Christopher noted in her opinion denying Melgar's appeal, "The record here contains an abundance of circumstantial evidence establishing that (Melgar) was the offender."
Christopher also wrote, "Evidence of staging (a home invasion) is a circumstance that supports a determination of guilt."
Melgar has served two years of her 27-year sentence. She's currently housed at the Carol Young Complex in Dickinson, a medical unit about 30 miles south of Houston. She's eligible for parole in February 2031.
MORE COVERAGE ON THIS STORY