In August 2017, a woman was convicted of brutally stabbing her husband 31 times the night they celebrated their 32nd wedding anniversary. But did she commit the crime?
Season 2 of the "Missing Pieces" podcast, a production of KHOU, takes a deep dive into the murder case against Sandra Melgar. A Harris County jury found her guilty of murdering her husband, staging a home invasion and tying herself up in a closest until she was found 15 hours later.
Subscribe: 'Missing Pieces' podcast on iTunes and Soundcloud
While Sandra has spent the past 10 months in prison of a 27-year sentence, many questions remain about who actually killed Jaime "Jim" Melgar. Was it Sandra, as the prosecutor claims, or did investigators miss telling clues that linked to a home-invasion-turned-murder?
"This is a couple who, by all accounts, was happily married living in the suburbs of Houston. They had no criminal history. And it made me wonder: How this could happen to a family that seemed so normal?" reporter Grace White said.
Episode 1: "Christmas Lights and a Crime Scene," which launches today, takes a detailed look back to the night of the murder and retraces Jim and Sandra's time from dinner at their favorite Mexican food restaurant to when Sandra woke up the next day in the closet.
New episodes of the six-part podcast will be released every Monday through Nov. 26.
White and digital reporter Matt Keyser spent the past six months investigating the case. The two spent painstaking hours reading original police reports, detectives' notes, Jim's autopsy report and sorting through crime scene photos. They met with friends and family members, some of whom had never shared their stories.
"The thing I keep coming back to is if someone is sentenced to decades in prison, shouldn't all questions be resolved surrounding their guilt?" Keyser said. "In this case, they're not."
White has spent the past two years spotlighting cold cases throughout Southeast Texas in a series called "Missing Pieces." Those cases have taken her to west Houston, where in 1998 a 6-year-old watched her mother's murder; to a family's home who's pleading for help in finding their father's killer; and to the Bolivar Peninsula, where a young mother was murdered on the beach in 2007.
"I've covered crime for years as a reporter, but what really interests me is the story behind the headlines," White said. "A lot of murder cases go unsolved, and if we don't give them attention, then the community never gets answers."
Photos: Behind the scenes of 'Missing Pieces' Season 2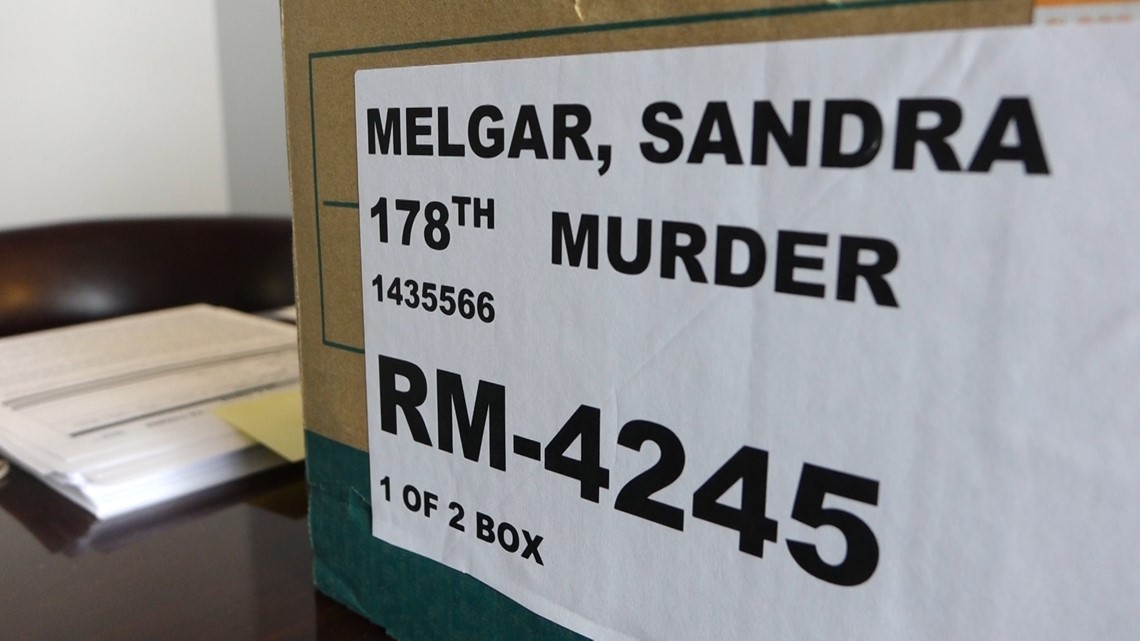 Photos: Behind the scenes of 'Missing Pieces' Season 2
Subscribe to Missing Pieces on iTunes and Soundcloud to stay up to date with the latest episodes. Follow White and Keyser on Facebook for a behind-the-scenes look into the case, including crime scene photos, interviews with friends and family.
"This is a story everyone should hear," White said. "Either Sandra is guilty or she's an innocent woman sitting in prison."
More about the case
Read: She was convicted of murdering her husband. Did she do it?
Watch: The murder case against Sandra Melgar
Listen: Season 2 of the 'Missing Pieces' podcasts dives into the murder case of Sandra Melgar
Timeline: The case against Sandra Melgar
Photos: Jim and Sandra Melgar
Photos: Behind the scenes of 'Missing Pieces' Season 2