It's National Gun Violence Awareness Day today and Houston is no stranger to the loss and heartache caused by firearms.
And Houston is not alone. Ahead of today, KHOU Investigates and our sister stations across the nation looked back at a week of gun violence.
There were more than 1,000 shootings in seven days this week last year – May 29 to June 4, 2022, according to data compiled by the Gun Violence Archive and analyzed by TEGNA investigators.
Houston had its fair share of those shootings with 26 this week last year, the third highest in the country. And a year later, most have been solved but more than a third remain unsolved, leaving families like Mark Aguilar, Jr.'s waiting for answers.
"We want justice. It's been too long, a whole year," members of his family chanted recently at a small rally in North Houston this week.
They gathered outside a memorial where Aguilar – a 23-year-old son, husband and father of a 2-year-old girl -- spent his last moments on May 29, 2022, waiting for tacos to take home to his family.
His mother, Stephanie, reflected about how that day changed her life forever. She remembered it like it was yesterday.
"I was at home getting ready for bed, and I got a phone call from my daughter saying there is a body laying next to my son's vehicle, and we rushed over here to see it," she said, choking back tears. "And it was his."
Aguilar Jr. ordered food from a taco truck that night and then returned to his vehicle to wait for the order, according to Houston Police. Surveillance video shows two men approached him, exchanged words, shot and took off in a silver or gray Chevy Tahoe. Surveillance photos released by police show the Tahoe and Aguilar's vehicle.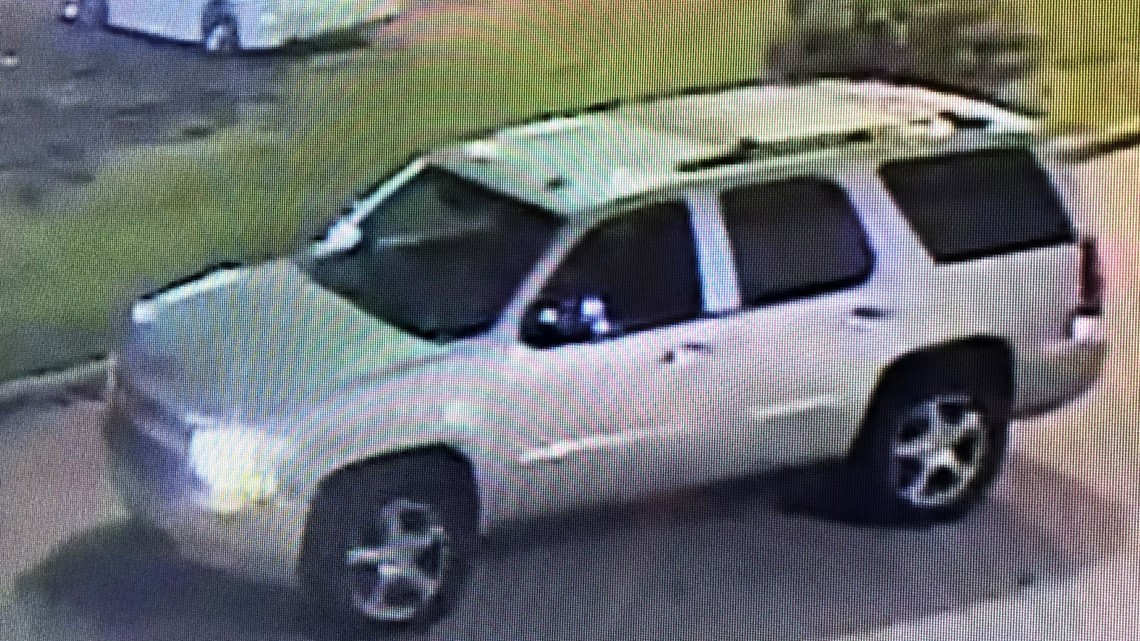 "It's hard to live without him," mom Aguilar said.
Her words are likely echoed by hundreds of families who were also affected by shootings this week last year. According to Gun Violence Archive data, which gathers information from news reports, police blotters and local sources, there were more than 1,000 shootings across the country this week last year.
At least 450 people died from gun violence, not including suicides, this week in 2022, and at least 900 more were wounded.
"It's very disturbing," mom Aguilar said in response to the sheer number of shootings.
It was the first week of the year that saw 1,000 shootings, but it wasn't the last. There were four more last year. On average, the country saw 886 shootings a week in 2022.
It was also an above average week for Houston, which came in third behind Chicago and Philadelphia. Last year the Bayou City averaged 10 shootings per week. This week last year, it was twice as high at 26.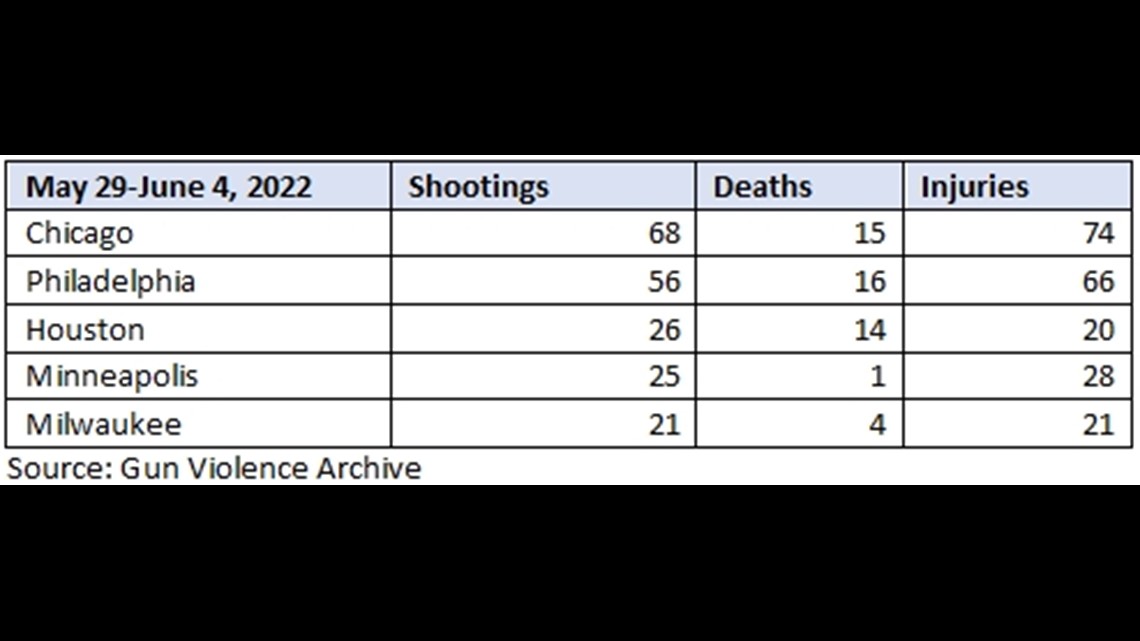 Twenty people were injured in those Houston shootings and 14 were killed, including Aguilar Jr. His case and nine others from that week remain unsolved.
"I don't see any changes," Stephanie Aguilar said. "We still don't have any answers, and it's really frustrating…. Somebody needs to do something."
Aguilar Jr.'s family is still hanging on to hope that they will one day get justice, but police have not determined a motive or named a suspect in the case. Crime Stoppers is offering a $5,000 reward for information that leads to an arrest.
In the meantime, the family continued to bring visibility to their loved one's death, visiting the memorial where Aguilar Jr. took his last breaths. They said they somehow feel connected to him here, but the pain is something they are certain they will never ever escape.
"I'm going to hurt for the rest of my life. I'm not going to be at peace," mom Aguilar said.
Anyone with information can contact the HPD Homicide Division at 713-308-3600 or speak anonymously to Crime Stoppers at 713-222-TIPS.