Move over, knockoff handbags! The latest trend in counterfeiting is cosmetics.
Fake makeup is flooding the online market. The counterfeiters are tapping into the high-end makeup world made popular by celebrities and YouTube tutorials.
When makeup artist Kaleigh Williams went looking for a foundation she saw on YouTube, she found a bargain. Multiple websites were selling the product for more than half the retail price.
All it took was one application, and Kaleigh regretted that decision. She broke out 7 hours later.
"There were a bunch of little bumps, like right here on the bottom of my chin," she said. "I knew it was from that foundation, because that was the first time I ever wore it."
Kaleigh is convinced she bought a knockoff.
The Department of Homeland Security confiscated more than 2,000 shipments of counterfeit personal care items in 2016.
That number is on the rise.
"I don't think you're getting your money's worth, and you're certainly not getting a bargain," said Rich Halverson, Assistant Special Agent in Charge at Homeland Security Investigations in Houston.
Tests have been done on some of the confiscated cosmetics, and the findings are jaw-dropping.
"Pieces of feces, you're talking about things like lead paint," Halverson said. "We've seen urine in perfumes. What the counterfeiter is trying to do is take anything that will resemble the texture or color of what the real product is. He'll put it together and sell it to you."
Many times, it's hard to tell the difference between the real product and the fake. Watch the video below and see if you can spot the counterfeit.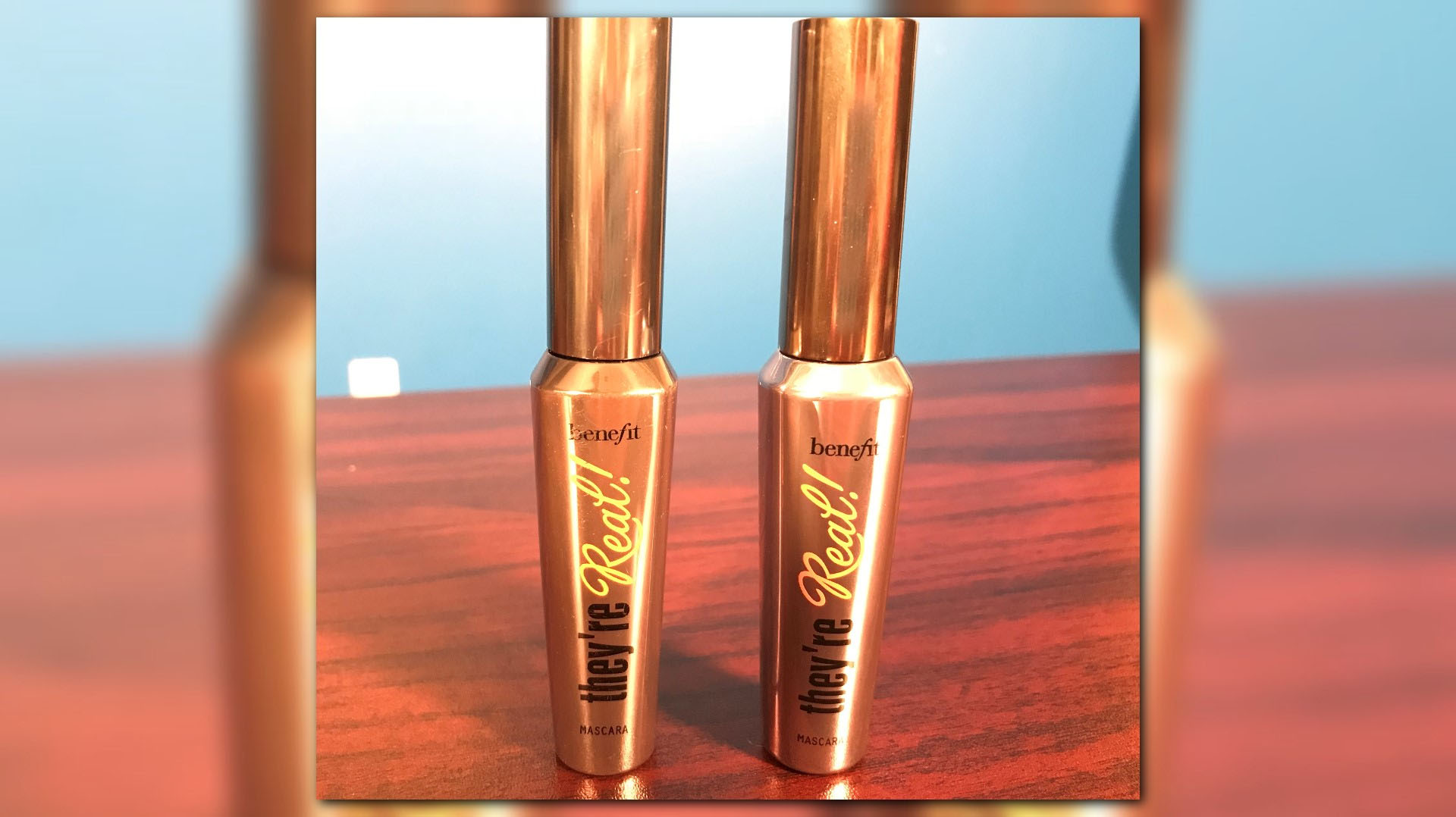 The mascara on the right in the video and pictures is the fake one.
Even though counterfeiters spend most of their time perfecting the packaging, they don't always get it right.
Can you see the issue with the Urban Decay box (right) or the Urban Decay Naked Skin package (left)?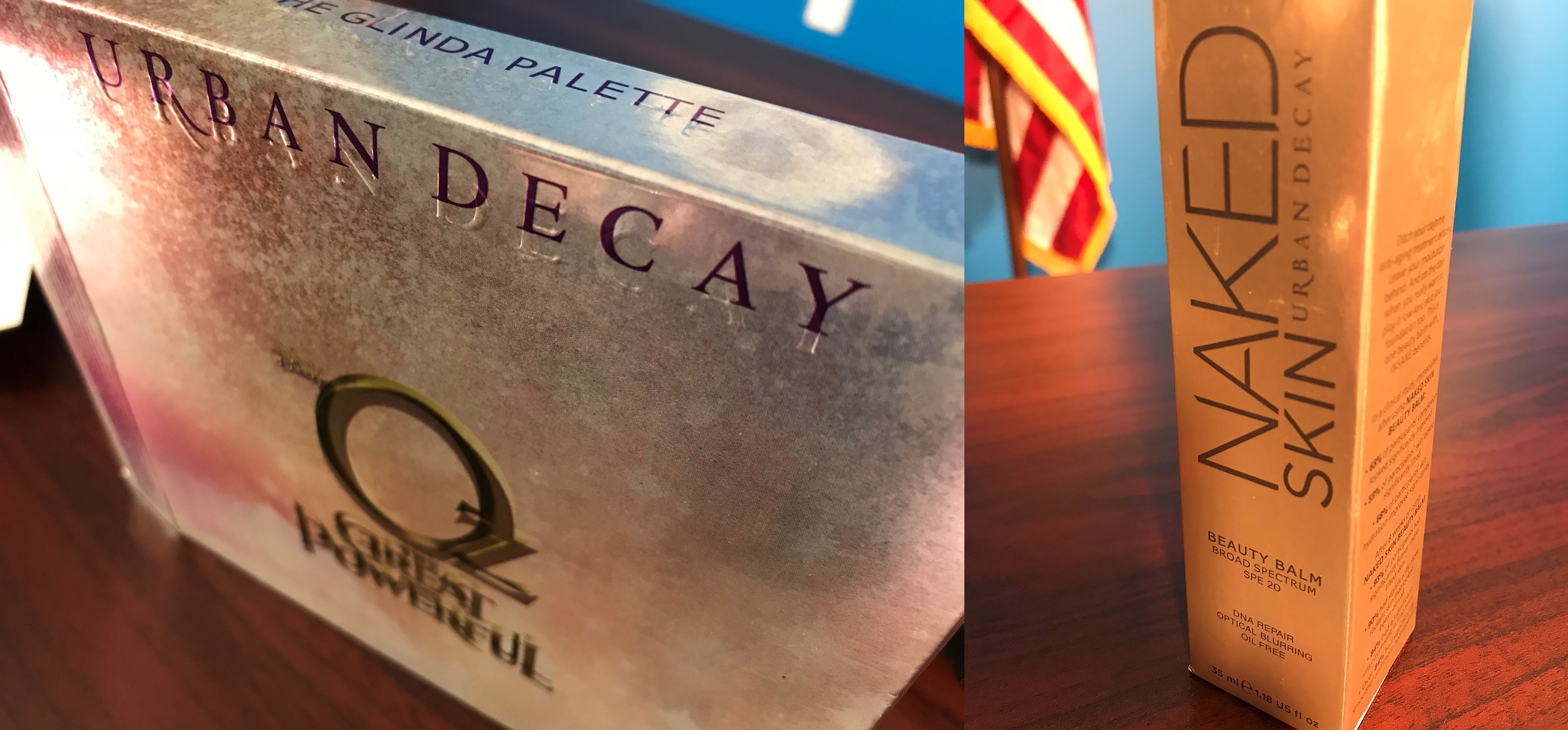 The printer was a little off on the lettering of the eyeshadow box, and instead of SPF on the Naked Skin box, it says "SPE 20."
Halverson said the majority of counterfeit products come from China and Hong Kong. Most of the items are purchased on websites and tabletops at flea markets.
Cypress dermatologist Dr. Lisa Hitchins educates her patients on the importance of knowing where you buy products. She said purchasing makeup or skincare from a country without quality control is a bad idea.
"You could swell up, you could start pulling off the top layers of your skin," Dr. Hitchins said. "You could start with fever with chills. It could be a setup for infection."
The Department of Homeland Security wants tips from the public. If you think you've purchase counterfeit cosmetics, report it here. If you're a business owner and you suspect counterfeiting, click here.
There's an open case in Houston involving a fugitive named Maria Nunez-Gallegos. She's charged with trafficking in counterfeit goods. Court records showed for more than a year, Nunez-Gallegos peddled knockoff MAC makeup to Houstonians.
"At the end of the day, it's stealing," Halverson said. "It's stealing your hard-earned money."