The leading voice in the clergy sex abuse crisis, Cardinal Daniel DiNardo admitted to mishandling the case of a pedophile priest, KHOU 11 Investigates found.
The case dates to DiNardo's time in Sioux City, Iowa, years before the recent arrest of a Texas priest for indecency with a child. Although the cases are years and miles apart, the similarities are troubling – accusers claiming DiNardo did not do enough to protect them.
Before arriving at the Archdiocese of Galveston-Houston in 2004 and later rising to the head of the U.S. Conference of Catholic Bishops, DiNardo served as bishop of the Diocese of Sioux City from 1998 to 2004.
There, Father George McFadden, a self-admitted sex addict, faced dozens of accusations that he sexually abused boys and girls from the 1960s through the 1980s. Althea Goff was one of his victims, who came forward later as adult.
"He told me that I was a very bad little girl and that God didn't love me," said Goff, now 63. "I'll always remember that. That's in my heart, and it hurts."
As a child, Goff lived doors away from the Immaculate Conception Church in Sioux City. Growing up 1960s in a devout Catholic home, she hid her abuse and her pain.
"It took years for that little girl to become brave enough and say, 'You did me wrong,'" she said.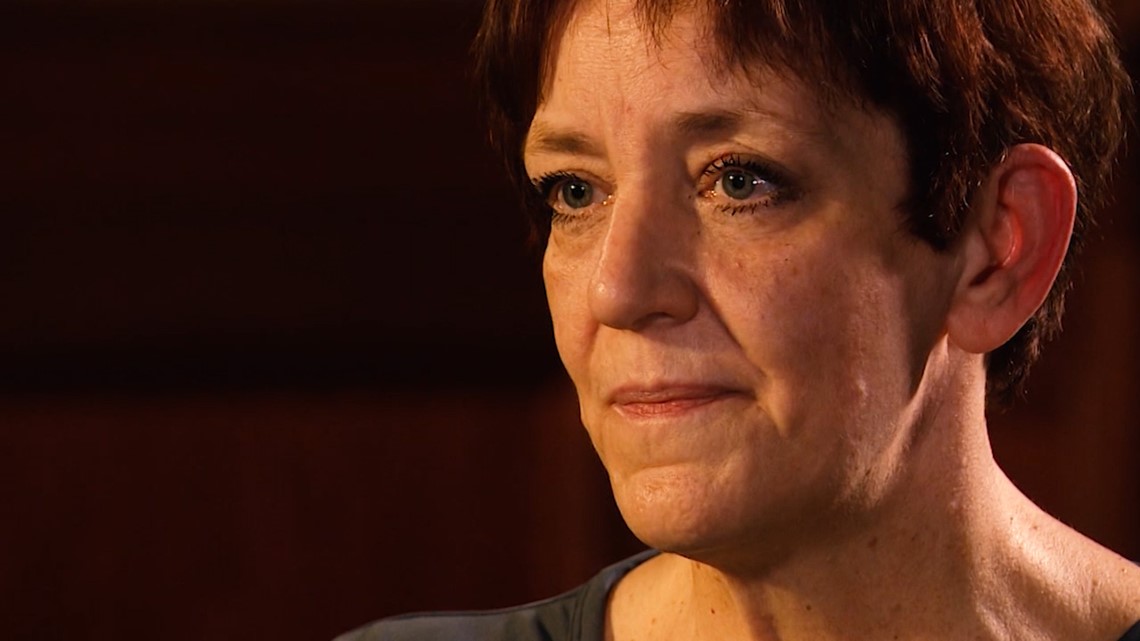 Goff and her brother sued McFadden and the Sioux City diocese in 2003, according to Woodbury County court records. Other families filed cases as well, claiming sexual abuse ranging from groping to repeated rape.
In all, KHOU 11 Investigates found 27 lawsuits against the same priest. The Diocese of Sioux City confirmed another dozen people did not take legal action but claimed McFadden sexually abused them.
Twelve of those complaints were pending under the tenure of then-Bishop DiNardo, according to Michael Ellwanger, a Sioux City attorney who represented the diocese in the vast majority of the cases.
Despite allegations, DiNardo allows accused predator to serve as a priest
Ellwanger said when Bishop DiNardo arrived in Sioux City, two of McFadden's accusers had already come forward. One of those, Daniel Nash, had received counseling from the Diocese of Sioux City, but was still dealing with emotional trauma after moving to Rochester, New York.
In a January 2000 letter to the Diocese of New York, Sioux City's Vicar General and Chancellor Michael Sernett claimed McFadden was not in a position where others are in danger.
"Father McFadden was retired from active ministry in early 1992 and thereafter participated in the full range of therapy available to sexual offenders," Sernett wrote, adding that McFadden "no longer has access to the young."
But turns out, that wasn't true.
In subsequent court pleadings, Ellwanger acknowledged the accused predator priest was allowed to say daily noon mass at the Cathedral of the Epiphany in downtown Sioux City.
"There's a school attached to that church, so his access to children would have been endless," Goff said.
She assailed Bishop DiNardo and the diocesan hierarchy for not taking stronger action.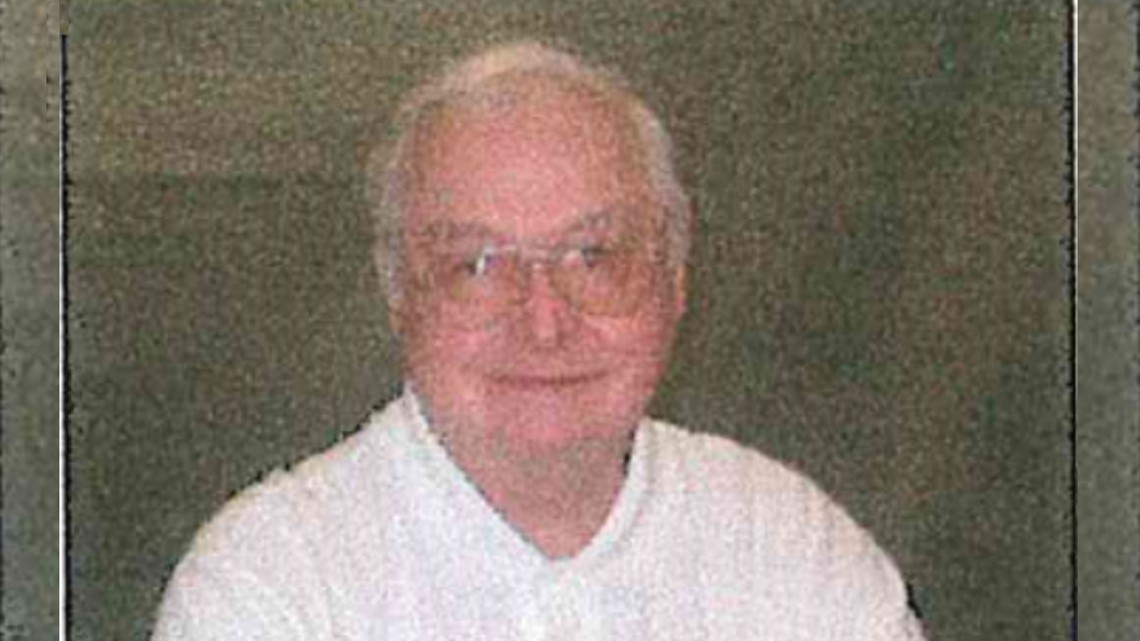 "They were just as guilty as he was, if not more," Goff said.
"We apologize for the decision that allowed (McFadden) to continue his volunteer priestly duties," DiNardo wrote in a statement published in the Diocese of Sioux City newspaper. "In hindsight, that was a mistake that we regret.
"In today's world, that mistake would not have been made."
In a 2004 deposition, McFadden told plaintiff attorneys he was a sexual addict.
"Addiction, you're not thinking much about what's wrong with you. You're just looking for a fix or something, I suppose," McFadden said.
At another point in the deposition, McFadden compared his pedophilia to substance abuse.
"It's there and available and you can probably put yourself to a place where things aren't as bad as they should be. Addiction is something you do without even thinking … it's inappropriate and the whole thing, but it's—I suppose like drinking or like drugs, you take them even though you know you shouldn't," he said.
Multi-million-dollar settlements paid
Ultimately, the Diocese of Sioux City paid $3.9 million to settle 39 claims against McFadden for sexual abuse that occurred over three decades, according to attorney Ellwanger.
KHOU 11 Investigates spoke with five of those victims, all of whom spoke of a deep, enduring pain after so many years. They also shared their anger that a bishop would allow a predator priest to have any access to children.
DiNardo was questioned about that in a separate 2004 deposition by plaintiff attorney Scott Rhinehart.
"He had access to all sorts of little children, didn't he? I mean there's a grade school right across the street, there's a high school right attached to the Cathedral of the Epiphany. Am I wrong on that Bishop?" Rhinehart asked DiNardo in that deposition.
"No, you're not wrong on that," DiNardo told him.
Later in that deposition, DiNardo said that McFadden had undergone counseling for sexual offenders and upon returning to Iowa was under observation while living in a house with retired priests. But the Bishop acknowledged it took three victims to come forward before he was persuaded to take further action. In February 2002, DiNardo prohibited McFadden from performing any priestly functions.
"You ought to be ashamed of yourself," Goff said of DiNardo.
According to attorney Ellwanger, DiNardo initiated the laicization or "defrocking" process to have McFadden completely removed from the priesthood. Citing his advanced age, the Vatican denied that request but prohibited McFadden from acting as a priest or performing priestly duties in public. Now 93, McFadden is living with relatives in Indiana.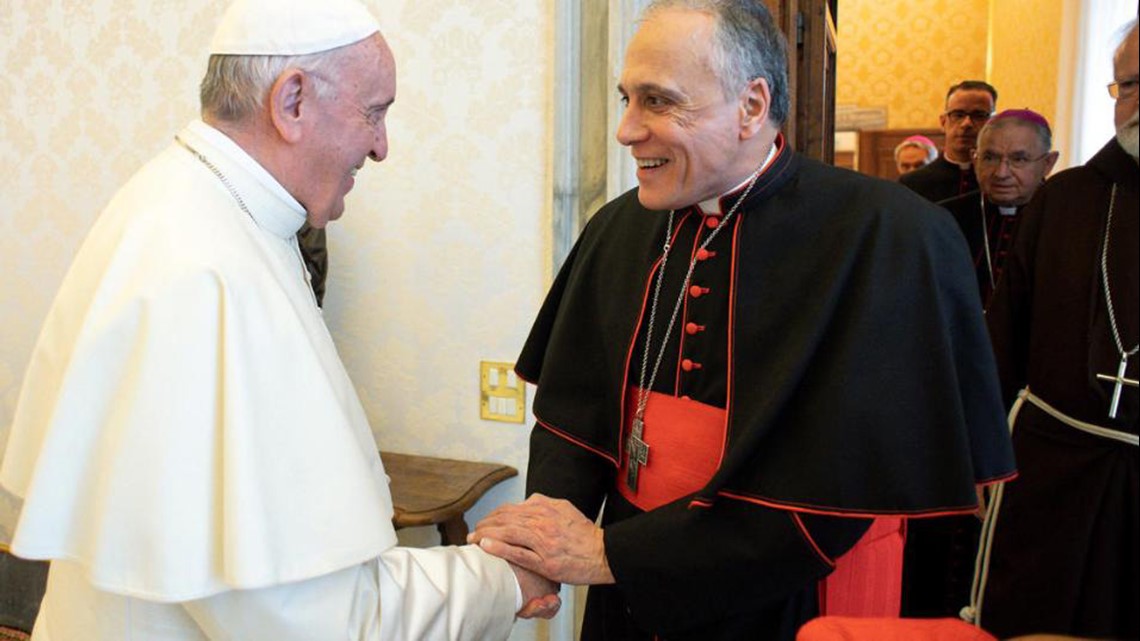 Recent claims against DiNardo
Since arriving in the Archdiocese of Galveston-Houston and being named president of the United States Conference of Catholic Bishops, Cardinal DiNardo was accused of failing to remove another accused predator priest from ministry. Father Manuel LaRosa-Lopez was arrested in Montgomery County last month on indecency with a child charges.
The alleged crimes occurred in the late 1990s to early 2000s while LaRosa-Lopez was a priest at the Sacred Heart Catholic Church in Conroe. One of his alleged victims told police that she met with DiNardo and was promised that LaRosa-Lopez would be removed from any contact with children. The priest was later relocated to another parish in Fort Bend County.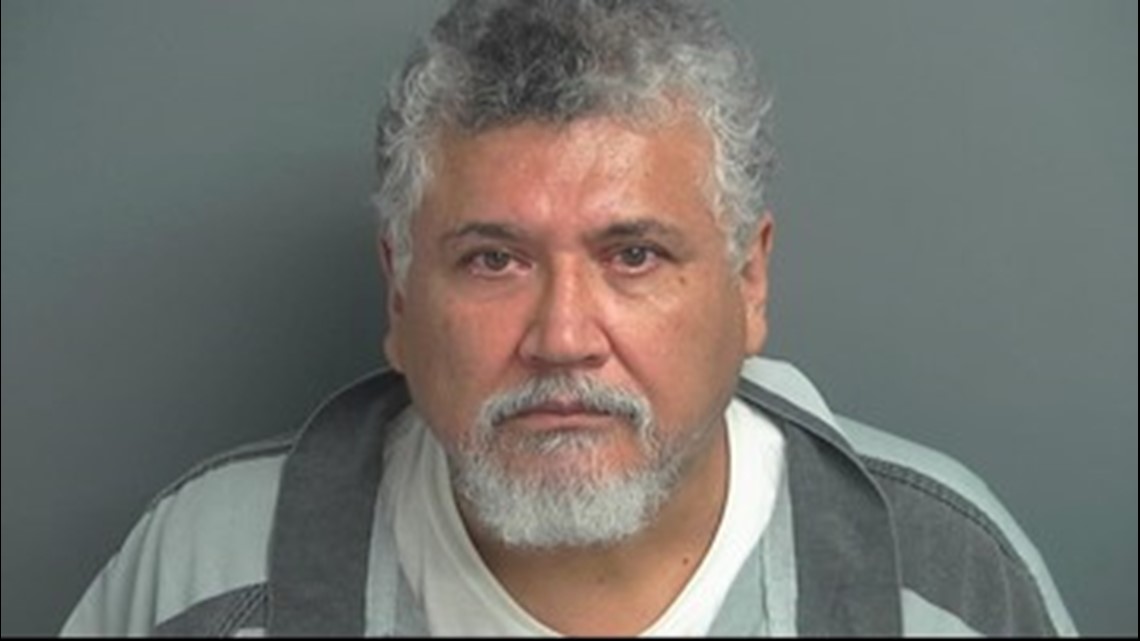 Days after LaRosa-Lopez's arrest, DiNardo traveled to Rome, leading a delegation to discuss the sex abuse scandal with Pope Francis.
"Cardinal Dinardo is so powerful in this country, the number one most powerful person in the church in this country," Goff said. "It scares the hell out of me quite frankly."
KHOU 11 Investigates requested an interview with Cardinal DiNardo, but the Archdiocese of Galveston-Houston told us he was in Rome and unavailable, but sent us the following statement:
"Bishop DiNardo assumed his duties as Bishop of the Sioux City Diocese in November of 1998. As more information about George McFadden's history of abuse prior to 1985 became known, Bishop DiNardo publicly stated it had been a mistake for the Sioux City Diocese to have previously permitted McFadden to have even a very limited function in the diocese. Although McFadden had already been removed from parish ministry, Bishop DiNardo terminated all of McFadden's priestly faculties in 2002 — and in 2003 initiated the process to have McFadden completely removed from the priesthood. Bishop DiNardo was assigned to the Diocese of Galveston-Houston in 2004."