ATLANTA — Joseph Blackwell became accustomed to 100 foot dives in the open ocean. It was part of his career as a Navy diver, eventually becoming a Command Master Chief overseeing Commander Submarine Squadron 1 out of Pearl Harbor with multiple deployments overseas.
But it would be his battle with PTSD, one of most common anxiety disorders, that would ultimately consume him and his family.
"I would wake up in the middle of the night with the littlest of sound, and I would physically have to go through and check every single window, every single door," Blackwell said.
His hypervigilance condition would also manifest itself in what most would think of as ordinary settings.
"If we were going to a movie theater, I'd get on the actual Internet and I'd check to see how many exits there were. Where would my family be the safest? It absolutely consumed me most of my days," Blackwell added.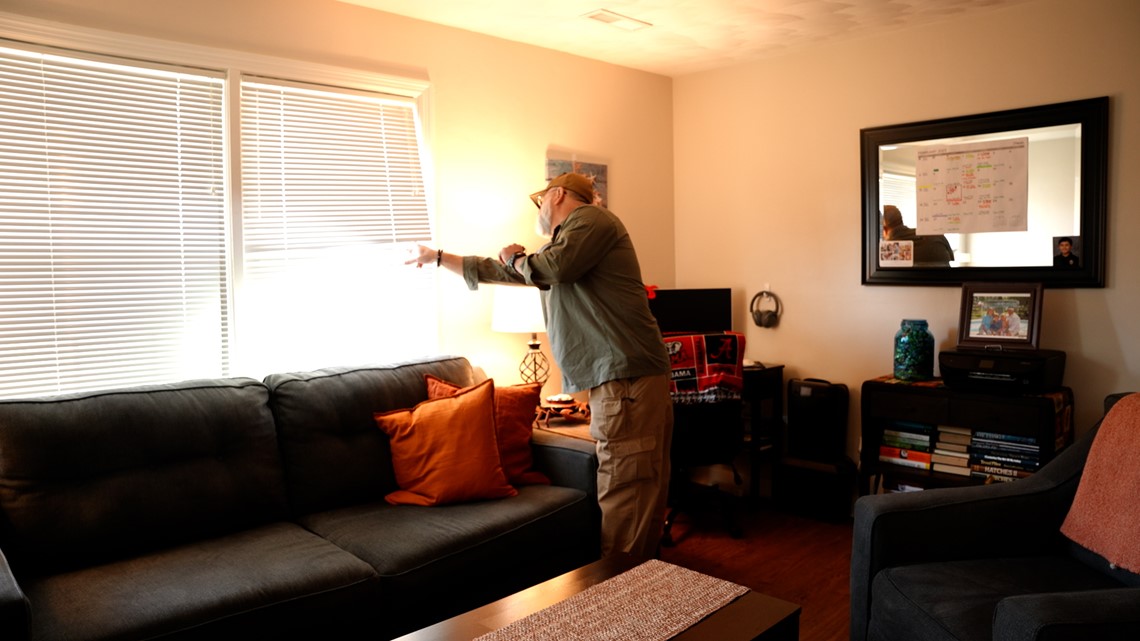 Controlling those impulses, or triggers is a grueling and daily process for people with anxiety.
"It is constant thinking. My brain doesn't shut down no matter what," admits Jewell Gooding, a mental health advocate with Atlanta based non-profit Silence the Shame.
"I have to kind of corral myself back in and recognize, is this something that I need to be focused on? Is it really directly impacting me? Is this overwhelming me?," she explained.
Anxiety can be compounded by both biologic and genetic components, according to medical experts.
"Like most mental health conditions, is multifactorial and it's caused meaning that there is a pretty significant biologic component. That's why medication can work. There's also a genetic component, meaning if your mom had anxiety, you might also have anxiety. A household that has an anxious person, it can also make you anxious because you learn to deal with things in a more anxiety-related way," Dr. Jessi Gold, an assistant professor of psychiatry at Washington University in St. Louis School of Medicine, explained.
Anxiety can also be triggered by every day life events or routine disruption.
"When I was in the military and I wasn't dealing with the pain, the actual events, I could turn it on and off when I needed it. Military people will understand that," Blackwell said. "And it kept me engaged to where I could let out. But without having the military, it felt like that I was completely lost."
Rachel Abraham, a consultant now focusing on workplace culture and leadership development, changed her career path after facing crippling anxiety.
"I quit my job because it was so unbearable. Anxiety and stress manifested in physical pain. I suffered lower back pain to the point of like, incapacitation. I couldn't get out of bed," she said.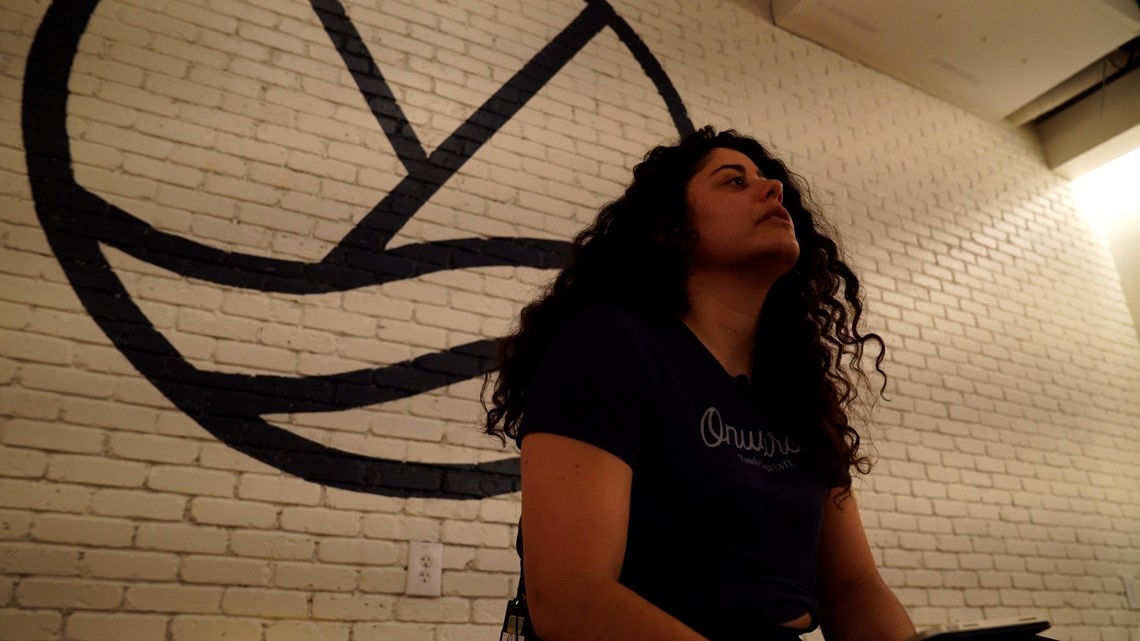 Gooding, a Black woman, admits that despite her own experience as a therapist, she was reluctant to use it as treatment for herself.
"I also was not a big fan of therapy, even though I was a therapist. But it did take me some time to better understand what that looked like for me and what I could do to kind of support my day to day," she said.
Some experts believe the societal demands on adult women are a big part of it.
"Very often women are caught in the middle; the sandwich generation. If they're caring for aging parents and kids, and a family and work, it can add the stress, plus a likely biological predisposition probably results in the greater incidence," Emory University's Dr. Barbara Rothbaum added.
Gooding, as a wife and mother of two, finds familiarity in some of these emotions.
"The expectations that are put into a woman's space create that anxiety," she said. "It creates that constant ongoing of thinking of emotions and things that we have to deal with day to day. But again, it goes also back to the science and how our body works. We are just crafted to be emotional creatures."
Other women, like Abraham, have learned to choose themselves first, as a way to alleviate social and societal pressures.
"As little girls, we are encouraged to please others, to nurture and help and support others. And so. If I don't do that. Then what? What does that make of me? Am I not reliable? Am I not supportive? So, choosing me, I know I'm not alone," said Abraham.