This is because a Texas law allows "conscientious exemption."
Fort Worth, Plano and Austin are also on the list.
This means that Texas parents don't have to have a medical or religious reason to stop their kids from getting vaccinated.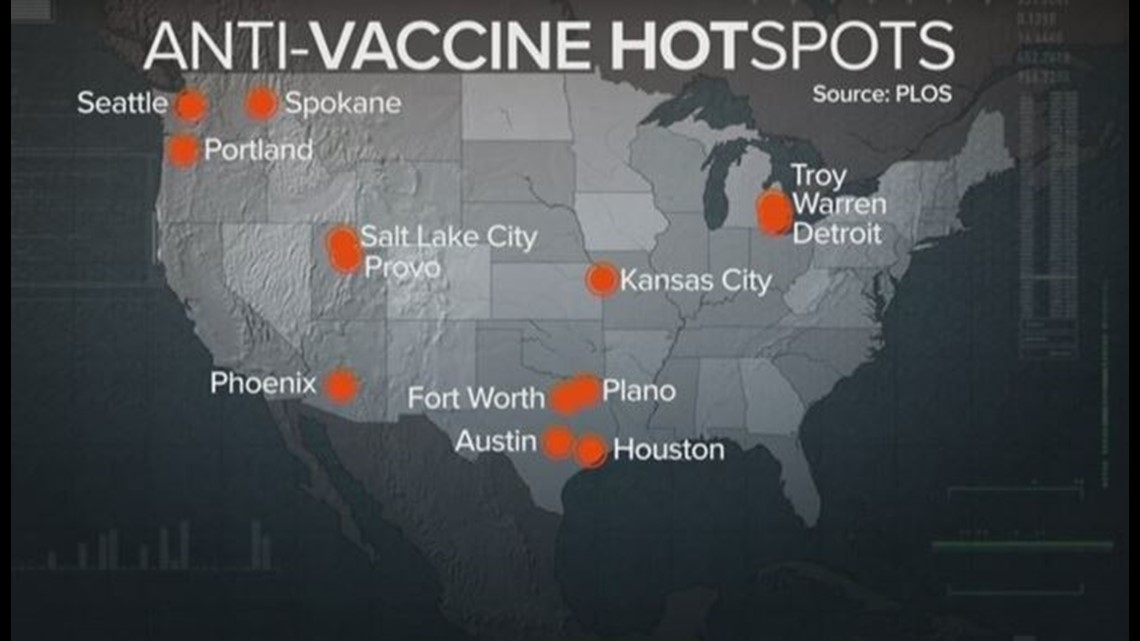 The number of exempt students in area schools is still low, but private schools seem to have higher rates.