HOUSTON - Houston Methodist Hospital has named the atrium in the Walter Tower in honor of the late Barbara Bush and former President George H.W. Bush.
At an event held Wednesday, the three-story atrium was dedicated to the Bushes along with the unveiling of a portrait of them, according to the hospital.
CBS Sports Commentator Jim Nantz emceed the event and the Bushes' son Neil Bush spoke on behalf of the family and expressed gratitude to Houston Methodist and the city of Houston for their outpouring of love and support for his mother.
"The Bushes have always been a part of our Houston Methodist family and we all mourn the loss of Mrs. Bush, a truly wonderful woman," said Marc L. Boom, M.D., president and CEO of Houston Methodist. "We are proud to dedicate this warm and welcoming space in this beautiful new building to them."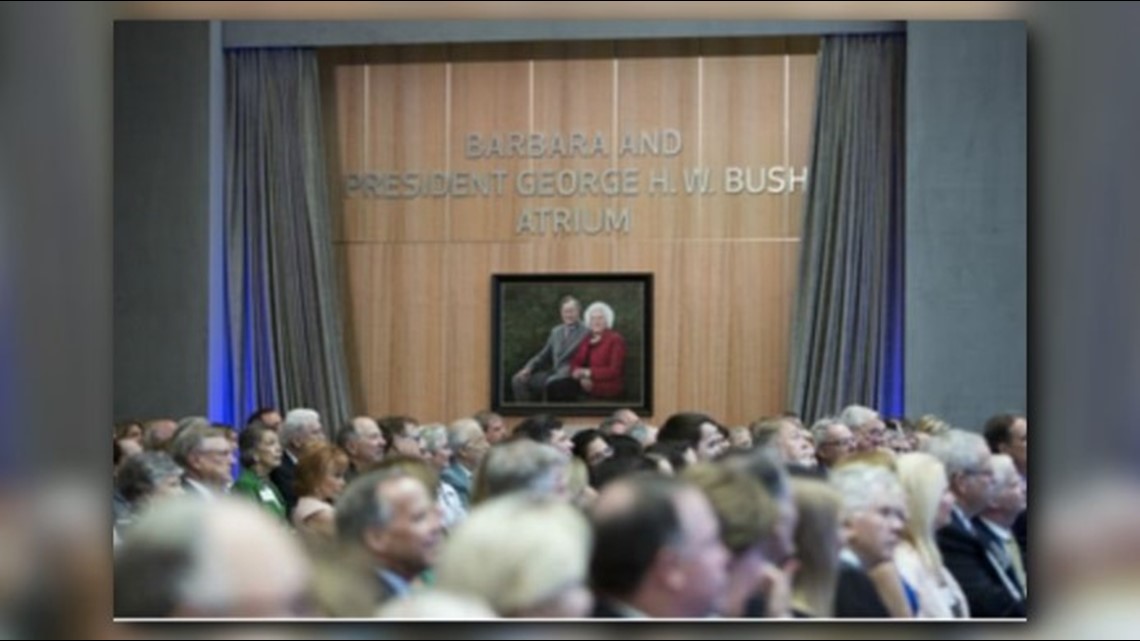 The former president tweeted that he was quite moved by the announcement by the hospital and that while the atrium is beautiful, he has not taken up residence at the hospital.