Editor's note: The above video covers what you need to know about the David Temple murder retrial.
FORT BEND COUNTY — Heather Temple, David Temple's second wife, has filed for divorce as the second murder trial against him continues in a Houston courtroom.
David Temple is accused in the 1999 murder of his first wife, Belinda Lucas Temple, who was eight months pregnant.
Heather's attorneys confirmed the divorce filing in a statement to KHOU 11 News: "We are aware that her divorce filing is contemporaneous with the David Temple trial; however, we simply ask the media to please respect her privacy at this time."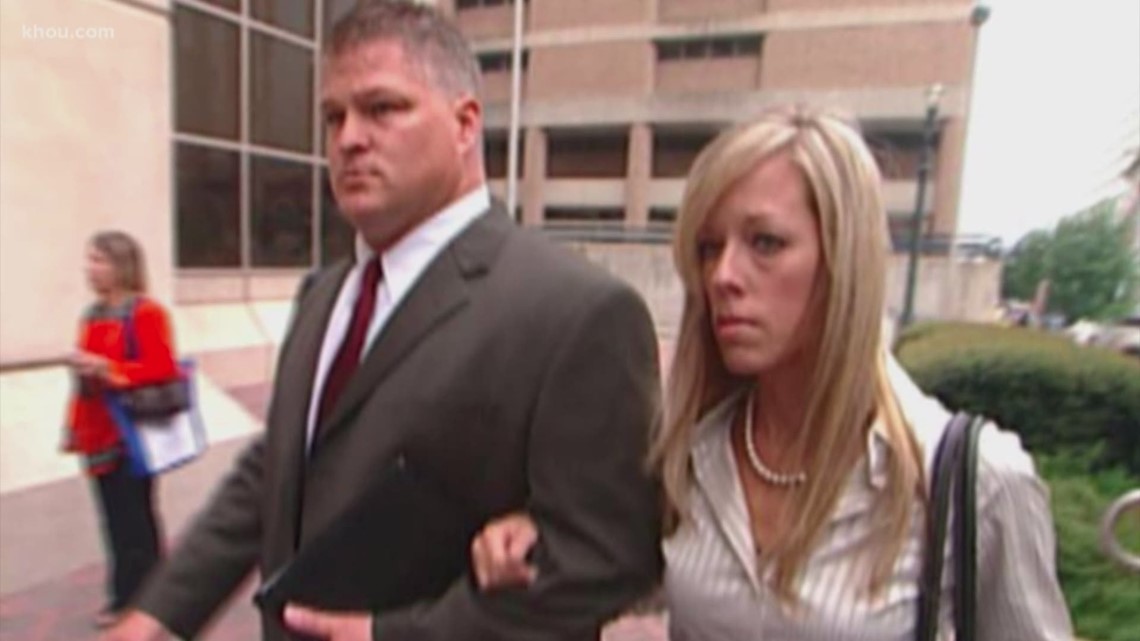 Heather married David less than two years after Belinda's murder.The two were having an affair when Belinda was killed. At the time, Temple's lawyer, Dick DeGuerin, admitted the affair did not look good for Temple, but reminded jurors that "being unfaithful doesn't make you a murderer."
The divorce filing is curious as it comes in the middle of David's current murder trial. Heather testified during the first trial, and she's listed to testify during his current trial, too.
"There's a marital privilege like there's an attorney-client or priest-penitent privilege," said Gerald Treece, KHOU 11's legal analyst. "The privilege survives a divorce."
However, Treece says that privilege does not cover the time before the couple married in 2001, including the time of the murder.
"The privilege doesn't attach to the communications you make to a girlfriend," said Treece.
Treece says if Heather Temple takes the stand and if parts of her testimony change, that could be challenged in court. Both her and her husband could also waive the marital privilege.
Andy Kahan, a victim's advocate who represents the Lucas family, said Thursday was quite a surprise.
In a statement, Belinda's family said: "We are hopeful that by filing for divorce, Heather will be more candid and factual as to what she knows about Belinda's murder."
Belinda was found dead in her bedroom closet Jan. 11, 1999, at their Katy home. She died from a shotgun blast to the back of the head. David, a former high school football coach at Alief Hastings, was charged with her murder.
Prosecutors said he staged a burglary and committed the murder, because he wanted out of his marriage.
David has maintained his wife was killed during a home invasion, and his defense attorneys pointed to a disgruntled student as the killer.
He served nine years in prison before an appeals court tossed out his conviction in 2016.
David, now 50, has been out on bond since December 2016.
Calls to David's trial attorney, Staney Schneider, weren't returned. Earlier in the week, Schneider said he wouldn't comment until the trial ends.