HOUSTON — It's a totally preventable disease, and yet the American Cancer Society anticipates more than 51,000 people will die from colorectal cancer this year.
Patients are becoming younger and younger. In fact, one Houston woman, Brittany Dodson, was only 26-years old when she was diagnosed with stage 3 colorectal cancer.
"It was a shock, for sure," said Dodson. "I was having symptoms of bleeding and pain.
She said she lived with the symptoms for about a year before she went to see a doctor in 2016. She was diagnosed and treatment, which included surgery, began immediately.
In 2017 Dodson was declared cancer-free by doctors at Memorial Hermann hospital.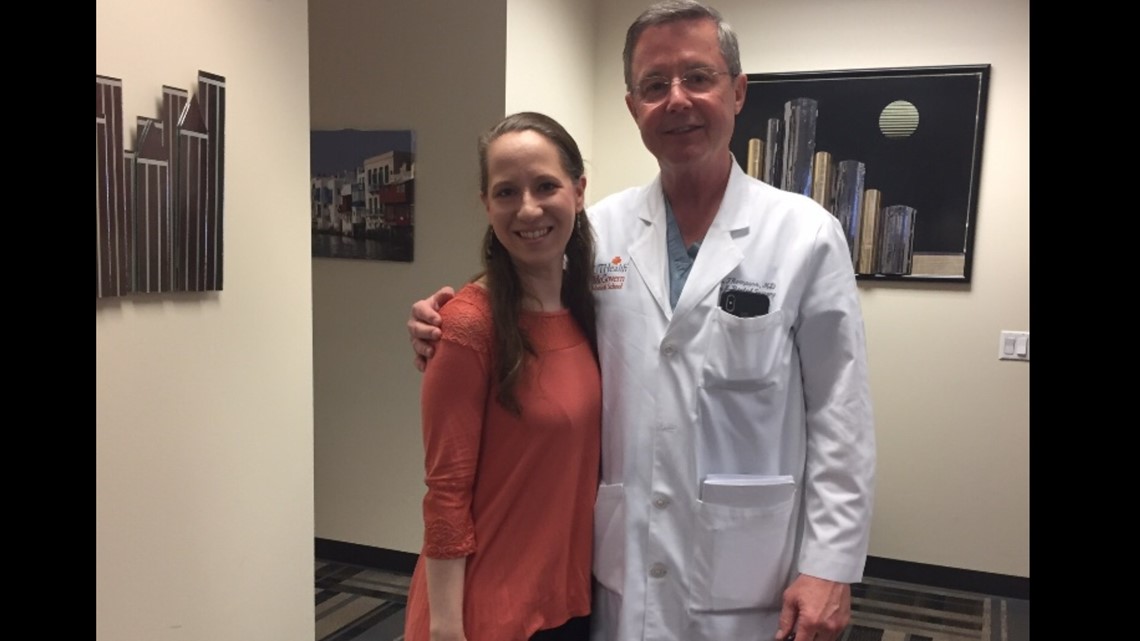 At 29-years old, she now takes every opportunity to raise awareness about the easy screening process for colorectal cancer. March is colon cancer awareness month.
"And, if you have any symptoms, get it checked out," said Dodson. "Because it could end up saving your life."
"Early detection cures the disease," said Doctor G.S. Ramesh. The gastroenterologist at Memorial Hermann Hospital sas 98% of colon cancer cases develop from a polyp found in the colon. "And it takes approximately five to 10 years for a polyp to become malignant."
So tests like a colonoscopy and at-home stool tests are some of the tests people can take for early detection.
In fact, in May 2018 the American Cancer Society lowered its age recommendation for first-time screenings. It dropped from 50-years old to 45.
"If they don't have a family history of colon cancer, they'll say I don't have a family history, I don't have any symptoms," said Dr. Ramesh. :I don't need to be screened. That's a myth. The biggest risk factor for colon cancer is being 50 and above."
Ramesh adds that lifestyle changes can also reduce your risk of colon cancer.
Quit smoking. Reduce your alcohol consumption. Limit the amount of red meat you eat and increase the amount of fruits and vegetables. More fiber is also good for your colon, says Ramesh.