THE WOODLANDS, Texas — At least two children in the Houston area have contracted Acute Flaccid Myelitis (AFM), a rare illness that mimics polio and can cause paralysis in children.
Since the news broke, many people are curious to find out more about the disease. However, a child in The Woodlands has been living with it for more than two years.
Several hours a day, every day, you can find 7-year-old Braden Scott giving his all during physical therapy.
"We try to keep him as active as we can," explained his mom, Rachel Scott, "and doing as much as we can so he can have the best chance of recovery."
Photos: Woodlands family shares story of polio-like disease to spread awareness
Photos: Woodlands family shares story of polio-like disease to spread awareness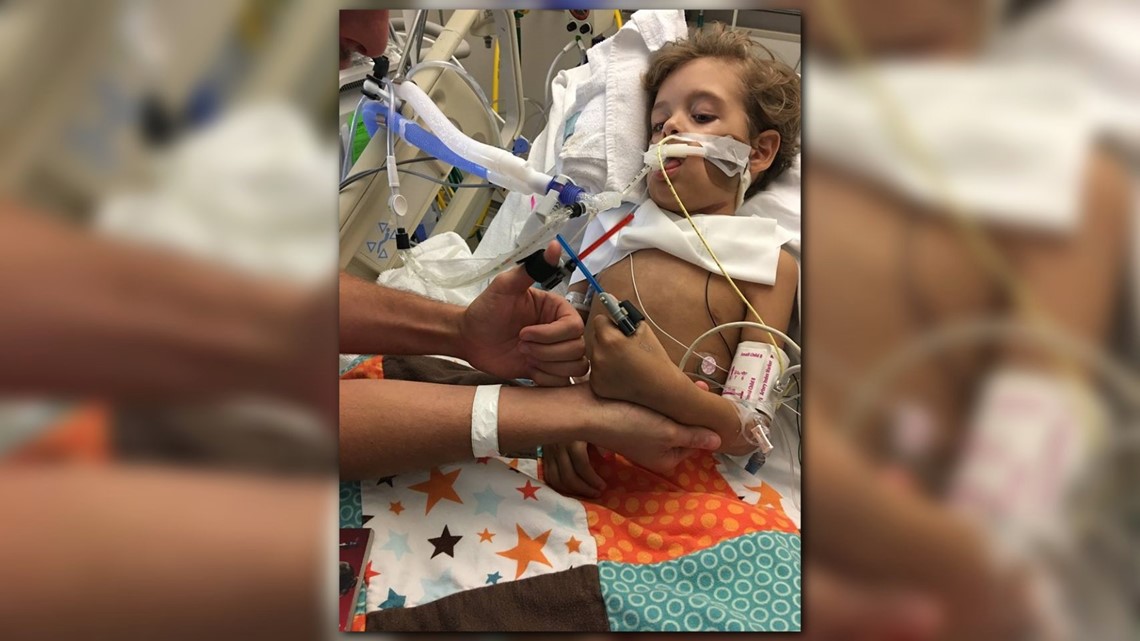 He's recovering from a devastating illness that began on July 4, 2016.
Initially they thought it was strep or it was mono, Rachel said. It went from a cold, Braden not being able to swallow, to full on paralysis, she said.
At 5 years old, Braden was diagnosed with Acute Flaccid Myelitis. It left Braden on a ventilator, a feeding tube and unable to move.
"It paralyzed me," said Braden. "And I could only do hand signals and I would have to do them so people could know what I needed."
Doctors don't know how Braden got the disease.
"No one can, with a lot of certainty, say what is causing it or why these kids are getting it," said Scott. "So, it's scary because it's not something that is easily preventable."
Although the CDC says only 1 in 1 million will be diagnosed, there seem to be clusters popping up. So far this year, at least eight cases have been reported in Texas.
"It is becoming more prevalent, so it's scary that there is not a way to defend yourself against it when it's something that is slowly becoming more and more common."
Currently hospitals aren't required to report cases to the CDC, something Scott would like to see changed.
"It's a huge issue that the CDC… does not have an accurate representation of how many of these cases there are," Scott said.
With this disease, the road to recovery is tough on all levels.
"It's hard knowing the things he's missing out on that normal kids get to do," Scott said.
However, Braden and his family are optimists.
"If I were a regular kid I wouldn't be on the news!" said Braden.
The Scott family is telling their story to spread awareness about Acute Flaccid Myelitis and be a catalyst for change.
"It is under represented and it isn't giving us a chance to get the research and the hope for a vaccine that we might be able to have if it was represented as… as big of a problem as we believe it is," Scott said.
The Scott family has a Facebook page to network with other AFM families and spread information about the disease. You can like the page here.