ALEXANDRIA, Va. — Alexandria City Public Schools announced that summer school will happen for all students this July, and the district expects all students to attend as part of an effort to help make up for lost classroom time during the pandemic.
The summer learning will happen for all grade levels and take place online, with the purpose "to engage, enrich, and prepare students for the anticipation of September 2020."
"The academic loss that has occurred due to COVID-19 is very real," ACPS Chief Academic Officer Dr. Terri Mozingo said.
Students who do not wish to participate will need to have parents write an explanation on why their child is opting out.
"Summer learning in Alexandria is not mandatory and we want to emphasize that there are ways for parents to opt out of participating in the summer learning program if they choose, and there's no repercussions for opting out," Mozingo said.
For ACPS families like the Pendleys, they initially thought they had no choice but to enroll their boys in the summer session.
"Oh I saw it as mandatory," Wade Pendley said. "I was a little frustrated at first to be honest because like here we go again, a longer time for us to have to push and the kids don't get a summer."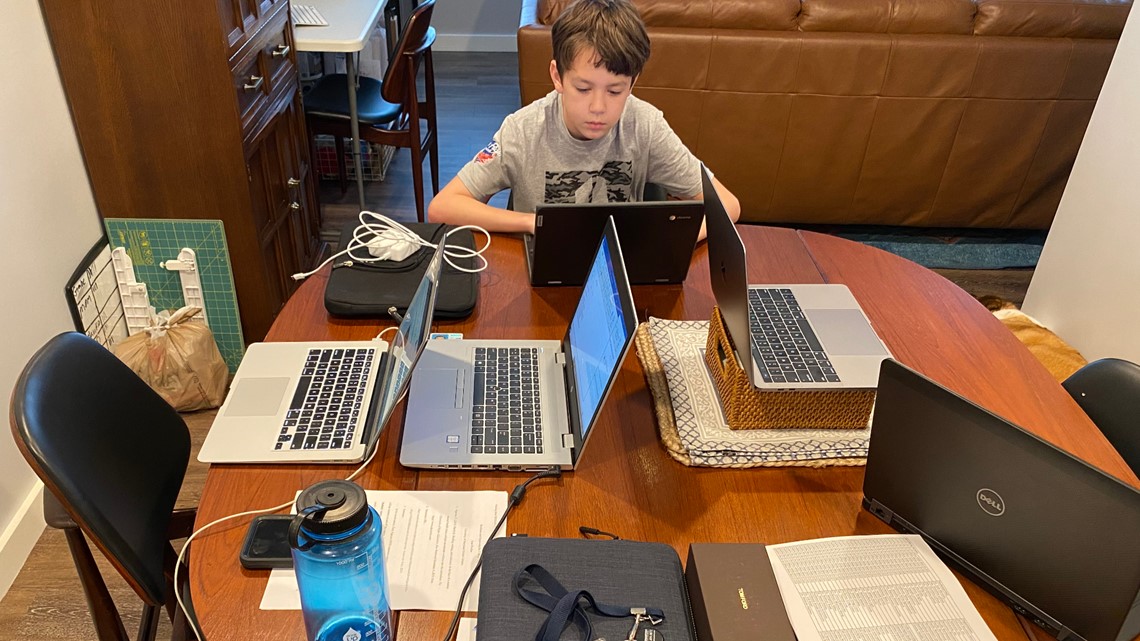 After thinking about the canceling of summer camps, Pendley said there's really not much else for the boys to do this summer and could be a good way to keep them up to speed on learning.
"Might as well have them engaged in something," Pendley said. "Hopefully it keeps them moving in the right direction. Even if it's just a little bit of something that they get out of it so they don't have to backtrack when they come back in the fall."
Mozingo said the goal is to have students as prepared as possible for fall 2020. She explained that students are already behind because of COVID-19 and adding summer learning loss would put the students at a greater disadvantage.
Summer school classes will start on July 6 and run through July 31, with books being mailed to students in kindergarten through fourth grade.
Pre-K through eighth-grade hours: 9 a.m.-12:30 p.m.
High school hours: 9 a.m.- 2 p.m.
High school students will be expected to participate in either the morning or afternoon session, depending on the timing of the course in which a student is enrolled, said school officials.
According to the school district, most of the summer courses are free, with the exception of some courses at T.C. Williams High School.