HOUSTON — Kate Upton is showing off her baby bump and she looks absolutely adorable.
No big surprise there since we're pretty sure it's impossible for the model/actress not to look fabulous.
PHOTOS: Kate Upton is rockin' the baby bump
PHOTOS: Katy Upton is rockin' the baby bump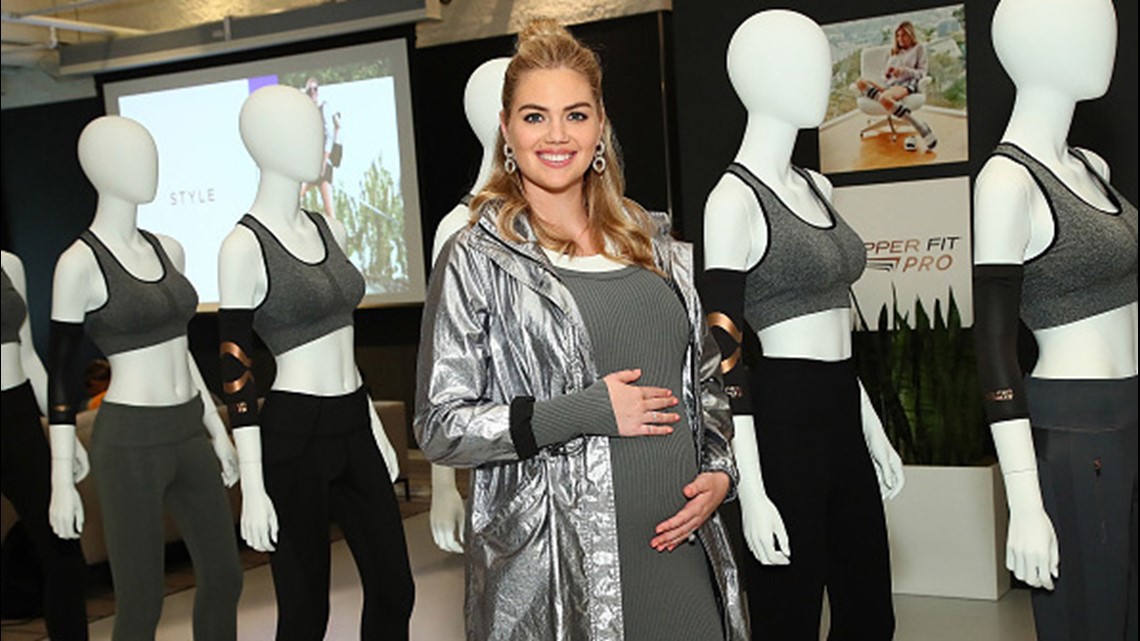 Upton and hubby Justin Verlander were spotted at the Beyonce concert Sunday night, hours after the Astros ace struck out 11 batters on the way to a 5-4 win over the Diamondbacks.
She shared a Twitter photo of the baby bump Saturday while promoting Copperfit's new line of workout gear.
Upton credits trainer Ben Bruno with helping her stay in shape with a 30-minute home workout he created called #Strong4MeFit.
She told People magazine that Verlander has been a little disappointed that she hasn't had any "weird food cravings" yet.
"He kept being like, 'I can't wait for the pickle run in the middle of the night,'" Upton told People. "I'm like, 'Okay.' But I haven't had anything. I'm fine with all food."
https://people.com/parents/kate-upton-pregnancy-cravings-weird-justin-verlander/
The couple announced in July they are expecting their first child. There's no word on the due date.
They got married in Italy last year, right after the Astros clinched their first World Series.
PHOTOS: Life is good when you're Kate Upton and Justin Verlander
Photos: Life is good when you're Kate Upton & Justin Verlander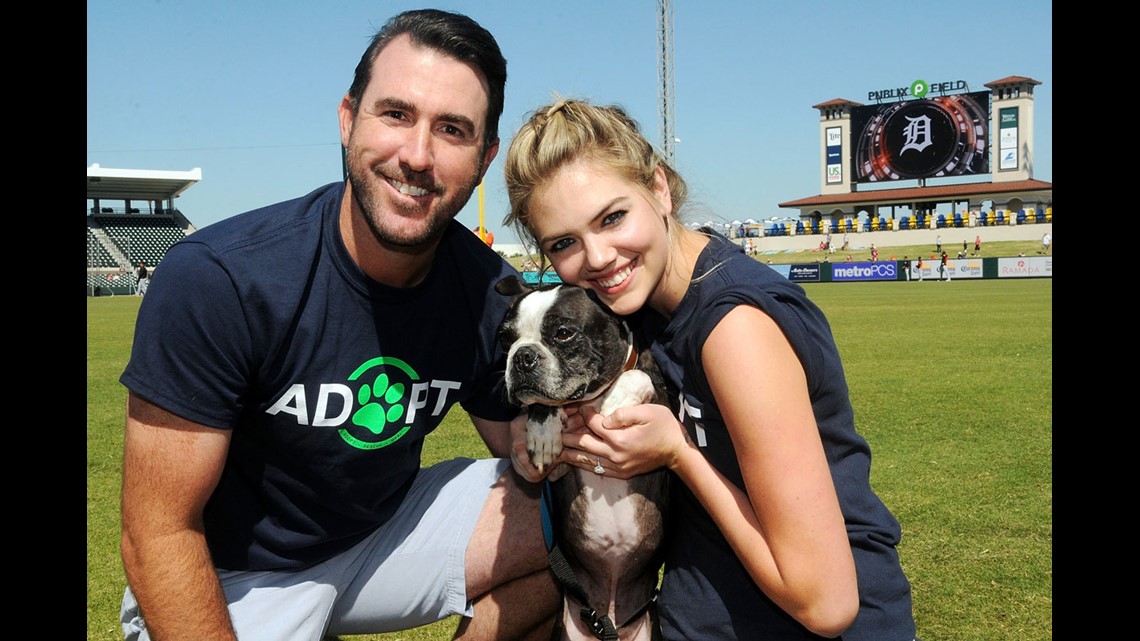 Since then, the busy parents-to-be somehow squeeze in time to raise money for their favorite causes.
The power couple recently hosted their fourth annual Grand Slam Adoption event before an Astros game against the Los Angeles Angels.
The money raised will go toward training service animals for veterans, another shared passion.
Click here to learn more about Grand Slam Adoption.