HOUSTON — The Texas Education Agency has officially taken over Houston ISD after announcing the appointment of a new superintendent and board of managers Thursday morning.
Former Dallas ISD Superintendent Mike Miles was sworn in as the new HISD superintendent.
"I don't think it would be prudent to close any schools," Miles said. "We're going to look at schools closely though over the year and see if there's any schools that need to be closed.
Miles said he's laser-focused on the mission at hand.
"Look, the job is to make sure we have effective schools, the best schools for our kids – and that's what we're going to be focused on this year," he said. "And if I can't get the job done, can't get the outcomes, then I'd need to be fired.
He and the board were sworn in during a private meeting.
In a statement, Houston Mayor Sylvester Turner criticized the move by TEA.
"This process has been flawed and anti-democratic from the very beginning. There has been minimal community engagement and very little transparency," Turner said. "The named Superintendent and Board of Managers were chosen behind closed doors by the state with little or no input from parents, teachers, or local community leaders. (Scroll down for full statement.)
HISD Superintendent Mike Miles statement
Miles tweeted a statement to the HISD community after being officially named the superintendent Thursday morning:
"To the families of students who will return to HISD in the fall, your children are the reason I am here, and starting today it is my responsibility to make sure they have the skills and experiences they need to be successful not just next year or the year after, but in the Houston of 2035 and beyond,"
"I know many of you value your HISD experience and believe your school is meeting your child's needs. I'm anxious to get out into your school and hear more about the work they're doing that's serving children well so we can support it and replicate it.
"For the families of students who are not getting what they need from their schools, improving your child's education experience is job one. Schools don't fail on their own, and there is no such thing as a failing school inside a successful district. Most importantly, schools do not struggle because of the students they serve or the communities they are in. Schools fail because the district fails to support them. We can't fix one school - we have to fix the system."
Miles also had a message for the families of students with special education needs:
"HISD's failure to serve your students, to provide basic services, and set meaningful goals for your students is a complete systemic failure from top to bottom. It ends today. We will be asking for your help and partnership, but we will overhaul HISD's provision of special education services by the end of 2023."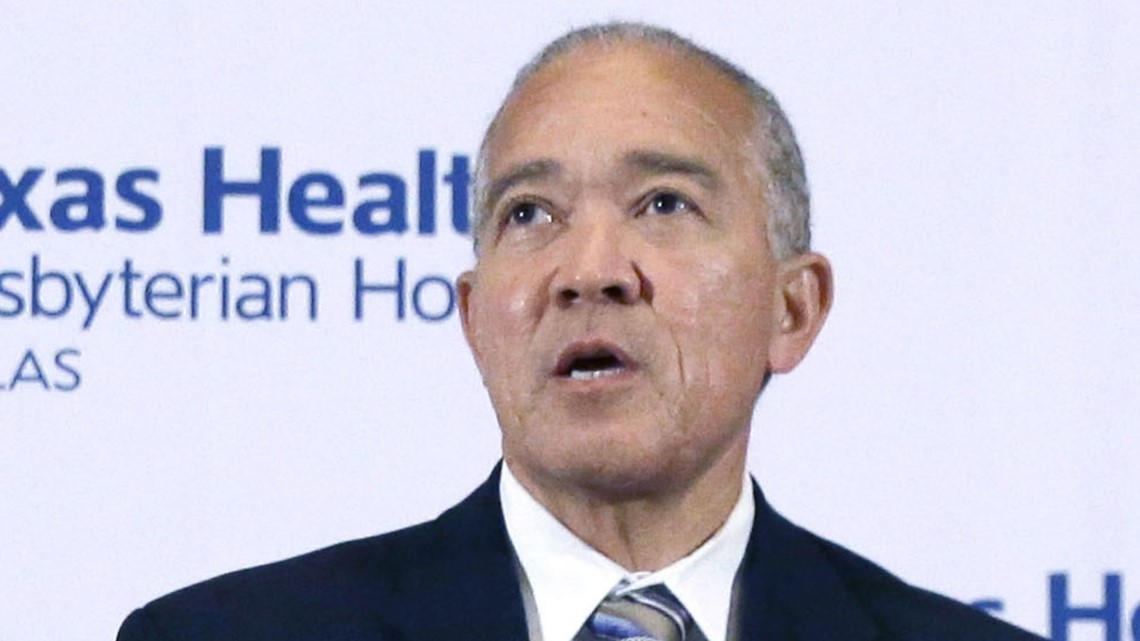 Who did TEA appoint to the HISD board of managers?
Morath appointed the following individuals to the Houston ISD Board of Managers, according to a TEA press release :
Audrey Momanaee: Momanaee is a Houston ISD parent and native Houstonian who grew up in a family of public school teachers and developed a strong sense of public service, according to the TEA release. Momanaee is an experienced litigation attorney and advocate for pro bono legal work, handling numerous cases to help families across Houston.
Ric Campo: For more than 40 years, Campo has leveraged his energy, experience, and advocacy to build a better Houston. He has served on numerous public and private boards, in service to families, children, reducing homelessness, and promoting the city of Houston. Campo is the grandson of immigrant farmworkers and was the first in his family to graduate from college before successfully building his own company in Houston.
Angela Lemond Flowers: An experienced educator, Lemond Flowers began her teaching career at Jesse H. Jones High School in Houston ISD, where her mother also taught. Lemond Flowers has devoted her career to the advancement of children's education. She has served as a high school English teacher and in administrative leadership for over twenty years in Houston-area schools. She is the proud mother of four, including two Houston ISD graduates.
Michelle Cruz Arnold, Ph.D.: The mother of a Houston ISD student, Dr. Cruz Arnold earned a Ph.D. in Education Policy and Planning and has spent more than twenty years as an education policy advocate working to create college and career opportunities for students. Dr. Cruz Arnold is a proud Houstonian who currently leads government relations and advocacy work for a national non-profit college access organization.
Cassandra Auzenne Bandy: Bandy is a proud Houstonian, Houston ISD graduate, and parent of fourth-generation Houston ISD students. She is an active PTO volunteer at her children's school. She is a chemical engineer by training and currently works as a business strategy manager at a global consulting firm.
Janette Garza Lindner: Garza Lindner is a devoted wife and working mom of two children who attend HISD schools. She is a management consultant within the energy industry, and her civic advocacy spans education, the arts, and making neighborhoods in her community safer and healthier. A life-long Texan, Garza Lindner was born and raised in Brownsville and has lived in Houston for more than 20 years.
Rolando Martinez: Martinez is a native Houstonian, a Houston ISD graduate, and a parent of three children who all attend Houston ISD schools. He currently serves on the Houston ISD District Advisory Committee and works as a human resources manager at a large healthcare system in the Texas Medical Center.
Paula Mendoza: Mendoza is a longtime Houston resident, the mother of a Houston ISD graduate, and a committed community leader and entrepreneur. She is a small business owner and has demonstrated her commitment to the Houston community through service on numerous non-profit and governmental boards, including the University of Houston Board of Regents, Texas Ethics Commission, and Texas State Board of Public Accountancy.
Adam P. Rivon: Rivon is the parent of a Houston ISD student and is the founder and owner of a small business in the real estate industry. Rivon proudly served his country in the United States Army, earning a Bronze Star for leadership as an Army Artillery Officer during combat operations in Iraq.
According to TEA, the board of managers will hold public board meetings with the first being held on Thursday, June 8.
They have the same legal requirements and obligations as the elected board of trustees, the TEA said. This includes holding all meetings in public, allowing for public comment, holding public hearings, and posting all required budget and tax information for public review and discussion.   
Why is TEA taking over HISD?
The TEA takeover comes after repeated failures of some schools and other issues in the district stemming back to 2019.
"I'm afraid this takeover is going to make things much worse," HISD teacher Ruth Cravite said in an interview Wednesday.
The school that triggered the state takeover, Wheatley High School, has since improved from a failing grade and the district has a state rating of a "B."
Former Superintendent Millard House II, who is now out of a job, released a statement to the HISD community, saying in part, "We accomplished many of the goals we set together in the last two years. And while I know our time was cut short, I have no doubt that there will be more successes to come."
"For almost two years, we came together and worked hard for the common goal of providing an exceptional educational experience for every student in our district. I had the opportunity to visit HISD schools, speak with our dedicated educators, PTOs and community leaders and witness the incredible work happening district-wide to elevate our children on their path to academic success.
"I have been proud to serve as your Superintendent and I know that you will continue to champion our students as we embark on this next phase in our journey. To our educators - you have my deepest gratitude. Our students need you now more than ever. To the HISD community - we have only just started to crack the surface of our student's potential and your unwavering support continues to be necessary.
"We accomplished many of the goals we set together in the last two years. And while I know our time was cut short, I have no doubt that there will be mor successes to come.
"As I transition from your Superintendent to a community member, I encourage anyone who is interested, to continue engaging with me on Facebook, Twitter and Instagram accounts using the handle @millardhouseII.
"Until then, I wish our students, staff, and community continued achievement and success."
Houston Mayor Sylvester Turner said the TEA has not been transparent in the process and that the state agency will own the results of the takeover he calls hostile.
"This is wrong. I don't care how you cut it, this is wrong," the mayor said. "You step in, you take it over, it's yours. You own it and the question is by which benchmarks should we measure your success."
While the TEA had not officially revealed who will take over as superintendent prior to Thursday, Turner claimed on Twitter in mid-May that Miles had been chosen. The TEA refuted the claim at the time, saying no decision had been made.
Teachers in the district have also voiced their concerns about the takeover.
"We're concerned and worried that they will close schools, cut wraparound services and increase STAAR prep even more than now," Cravite said.
The TEA said they won't be involved in the day-to-day operations of the district, instead leaving it up to the appointed board and superintendent.