HOUSTON — The City of Houston and many surrounding jurisdictions remain under a boil water notice as the city continues to test its water supply for contamination.
Several campuses and districts canceled classes Monday due to the boil water notice. A few are continuing to keep their doors closes until the issue is resolved.
Districts, schools closed Tuesday, Nov. 29
Aldine ISD
Beatrice Mayes Institute Charter School
Champions Academy (Arrow Academy campus)
Channelview ISD
Galena Park ISD
Harvest Preparatory Academy (Arrow Academy campus)
Houston Community College
Houston ISD
Lone Star College (LSC-Houston North Fairbanks, LSC-Houston North Fallbrook, LSC-Houston North Greenspoint, LSC-Houston North Victory and LSC-Westpark Technology Center)
MeyerPark Charter
Rhodes School for the Performing Arts
Sheldon ISD
Southwest Schools
Spring Branch ISD
The Varnett Public School
YES Prep
So far, no other districts have announced school closures for Tuesday.
What to know about the boil water notice
The boil water notice is in effect for the entire city as well as for West University residents who live on Law Street.
The city said the water pressure at the East Water Purification Plant (2342 Federal Road) dropped below the state's required minimum of 20 psi during a power outage on Sunday at 10:30 a.m.
The city tweeted that the Texas Commission of Environmental Quality approved Houston Public Work's plan to test water samples. Testing will begin Monday morning.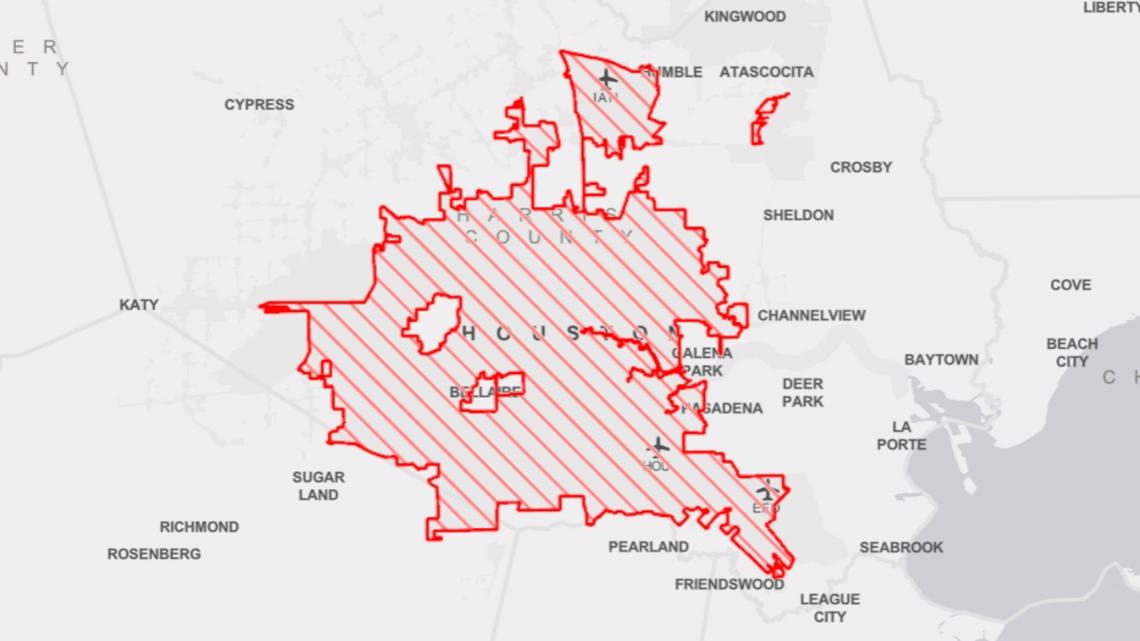 As a result of the boil water notice, the public is advised to:
Don't drink the water without boiling it first
Bring all water to a boil for at least two minutes
Let it cool before using
Those who don't have the ability to boil water are being advised to use bottled water for consumption. Children, seniors and people with weakened immune systems are particularly vulnerable to harmful bacteria that could be in the water.