HOUSTON — The controversial sign at Gregory-Lincoln Education Center putting the onus on girls to "act like a lady" in order for a boy to "act like a gentleman" has been replaced.
Now, it says "Do not wait for someone else to come and speak for you. It's you who can change the world," attributed to Malala Yousafzai, a Pakistani activist for female education and the youngest Nobel Prize laureate.
Third graders at the school will be reading her book "Malala's Magic Pencil" this year.
The earlier quote that went viral said "the more you act like a lady, the more he'll act like a gentleman," and was traced back to a known madam who served jail time promoting prostitution.
A teacher posted a photo of the quote on social media and a firestorm ensued.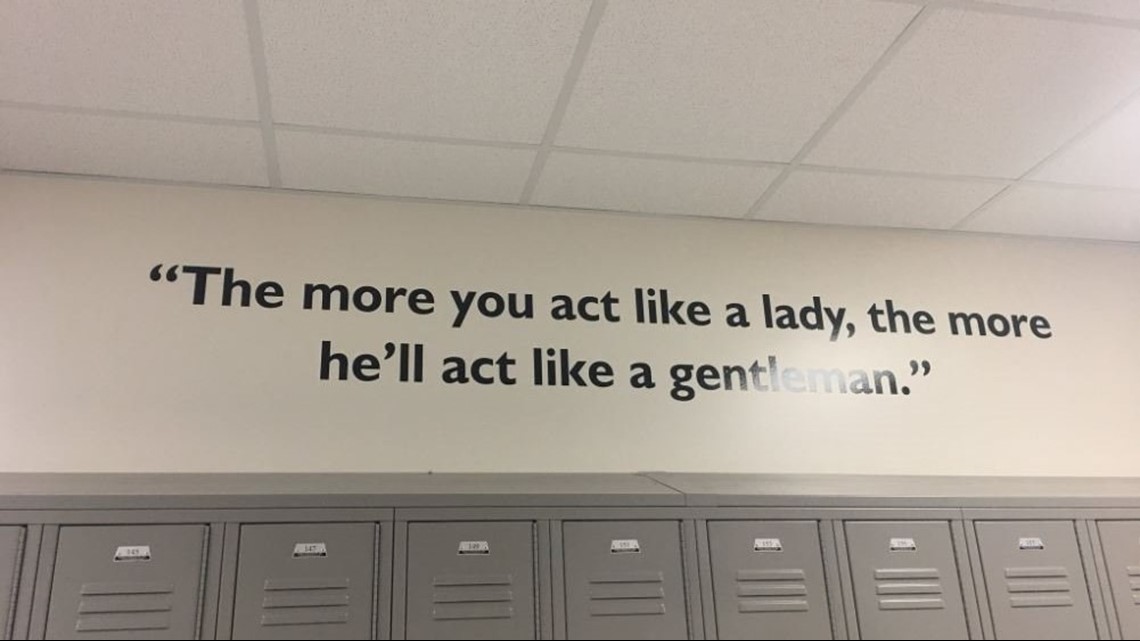 The district responded swiftly and said the quote did not reflect its values. It was removed by Saturday.