Houston police and the FBI released surveillance video in early January in hopes of someone recognizing the woman who was described as being "nicely dressed" and "smelled heavily of body odor."
Lisa Marie Coleman, 58, was wanted in connection with at least four robberies in the same week.
The FBI said she was arrested on unrelated charges. According to the Houston Police Department, Coleman is charged with three counts of robbery by threat and kidnapping for her alleged involvement in the spree that started Nov. 15, 2022 and lasted until Dec. 23, 2022.
Surveillance video shows her wearing a black ballcap with her blonde or gray hair tucked inside, a green camouflage mask, black coat, black pants and high heels.
She held up a note in each case, demanded money and tossed a light-colored bag for the cash over the counter. The woman also carried a large black tote.

Case #1
Houston police said Coleman approached a woman with her hand in her pocket and asked for money. The victim thought Coleman had a gun, police said. She forced the woman to drive to several ATMs and withdraw money. The woman escaped and Coleman ran, police said.
Case #2
Coleman hit the Sonesta ES Suites in the Galleria on Dec. 19, 2022, police said. She entered the lobby of the hotel in the 5100 block of Hidalgo, walked up the counter, showed a note to the clerk that said another person was outside with a weapon, police said. Coleman told her clerk to give her the cash from the register. The clerk did, then Coleman walked out, according to police.
Case #3
Case #4
Case #5
On Dec. 23, 2022, the busy robber held up a bank in the 7900 block of Westheimer near South Voss Road around 5:20 p.m. She approached the teller, and again displayed a threatening note, and demanded money.
The teller gave Coleman the money from the cash drawer.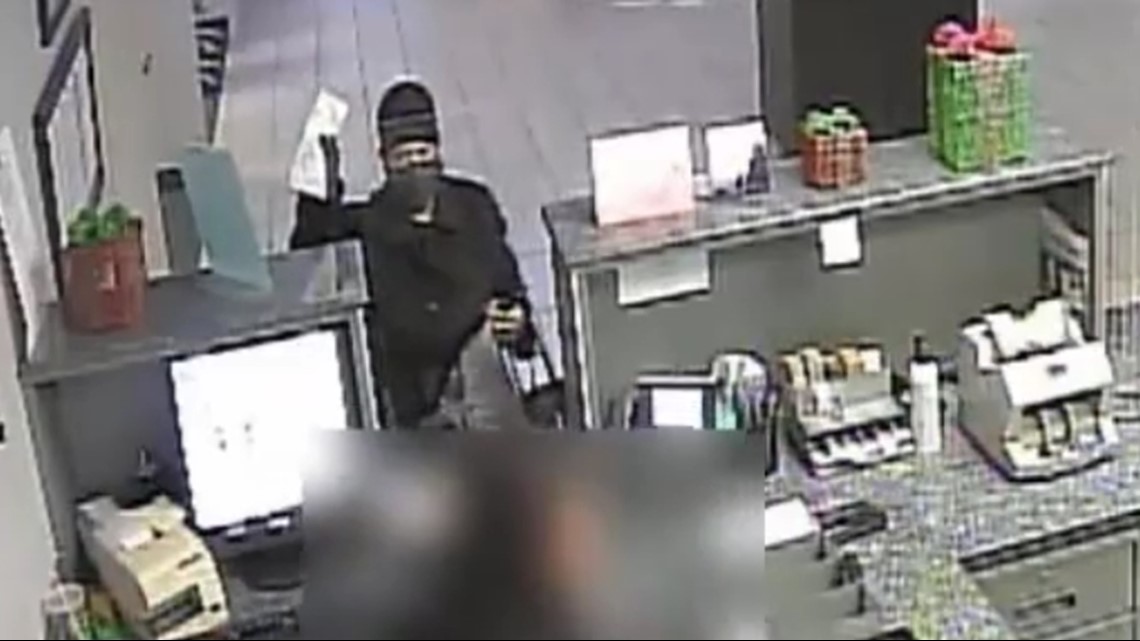 In all four cases, police say Coleman got away with an unknown amount of cash.
They say she left the first three robberies on foot, but in the last case, she left in a dark-colored sedan.
Investigators believe she may be connected to more robberies.