When Roma "Joe" Whitten finally walked back inside his Tomball home, it was trashed.
"They took the TVs, they took the wall oven, they took the refrigerator, they took everything," friend Patti Hallas said.
KHOU 11 News interviewed the 79-year-old in March after he said he was trying to help a homeless woman.
"I wished a thousand times I never helped them, but I did," Whitten said.
Since then, three people have been charged. Holly Coleman, Sommer Hamptom and Mohibullah Malik are all charged with aggravated robbery.
Editor's Note: Friday (6/9) afternoon, The Harris County Sheriff's Office told KHOU 11 News it charged the wrong person in this case and released an incorrect mugshot. Investigators say the suspect was using his brother's identity and provided false information to law enforcement. Deputies confirm Mohibullah Malik is in the Harris County Jail and will be charged with aggravated robbery on elderly, because it is a more serious offense. A spokesman for the sheriff's office says the charge of injury to an elderly individual against his brother, Muneebullah Malik, will be dropped. KHOU 11 News previously reported the suspect's name as Malik Muneebullah, because that's the name that was provided by law enforcement and was reflected in court records. Below are the mugshots of the three suspects.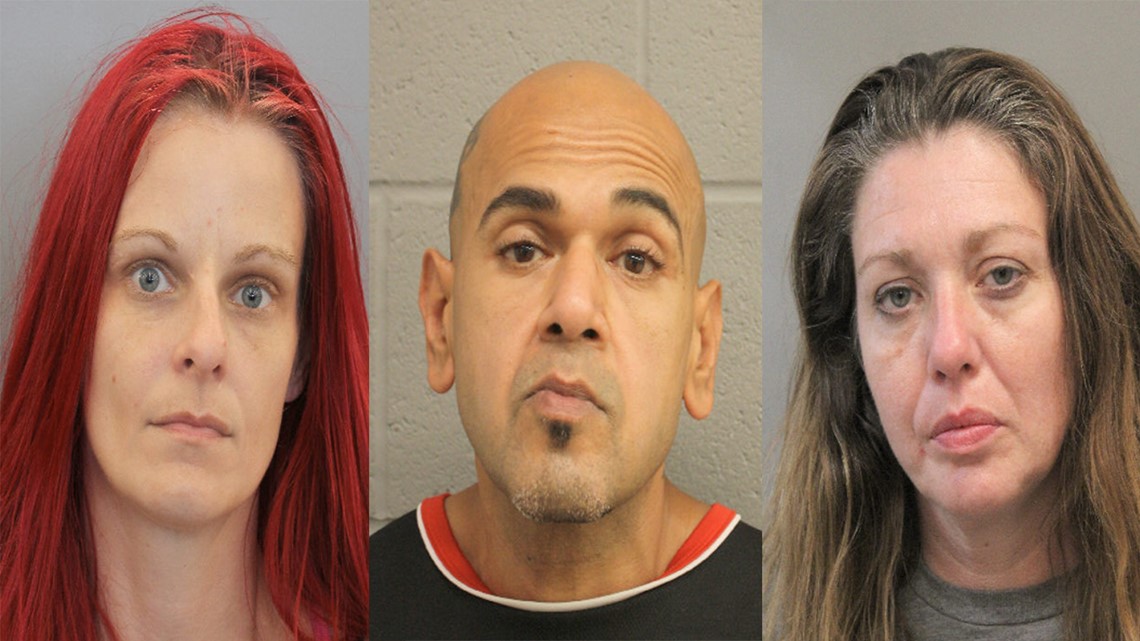 Hallis is the friend who called the police and Adult Protective Services after Whitten showed up to her business with bruises.
"Somebody is going to finally pay for what they've done," Hallas said.
Court documents said Whitten returned from a funeral in Louisiana to find the locks changed on his house and three brand new cars in the driveway. He later found out they were financed under his name.
Whitten told deputies he was beaten with a hard plastic rod until he gave them money for gas. Whitten eventually got them evicted. It's a mess he hopes he can finally put behind him.
"He suffered the consequences to hopefully not have anyone else go through it," Hallas said.
Coleman was booked into the Harris County Jail. Prosecutors said she is a habitual thief who has been charged with stealing from the elderly before. Warrants have been issued for the other two.