The suspect has been identified as Charvas Thompson. He was arrested at a home in Shreveport, Louisiana after detectives were able to gather enough evidence to identify him as the suspect in the case and secure an arrest warrant. Sugar Land police said they worked with federal partners on the Gulf Coast Violent Offender Task Force and their counterparts in Louisiana to take Thompson into custody.
Detectives suspect he was in Louisiana for two days prior to his arrest.
EDITOR'S NOTE: The video above is from Jan. 9, prior to Thompson's arrest.
Duan, 28, and Thompson had met on the "MeetMe" dating app a week before Thompson allegedly shot and killed her during an argument, according to Sgt. Matt Levan.
Sugar Land Police Chief Mark Poland said it's important everyone stays vigilant when agreeing to meet up with someone they don't know.
"There's got to be a general awareness of potential factors that are out there when you're meeting someone online who you're just communicating with through a phone," Poland said. "You don't know that individual. What are they hiding? What are they not sharing with you? So definitely, if you're going to go that route, you know I would think I would share what I'm doing with my friends, with my family. Let someone know where I'm going to be, who I'm supposed to be meeting with and then meet in very public places and try and get to know folks."
Watch the latest update from police in the video below:
What happened
Sugar Land police said the shooting happened just before 10 p.m. Saturday at Duan's home in Sugar Land's New Territory subdivision.
Information from witnesses is that there was some sort of argument inside the home that spilled into the backyard and then shots were heard.
Police were called after neighbors heard several gunshots. When they arrived, Duan was found dead in her backyard with multiple gunshot wounds. Thompson had already got away.
"It's very sad about that because she's very young and vibrant," Saly Thomas said of Duan. "It's very sad. We're all very sad about it."
Detectives quickly identified Thompson after interviewing witnesses at the scene, reviewing video and confirming his vehicle from license plate recognition cameras in the area.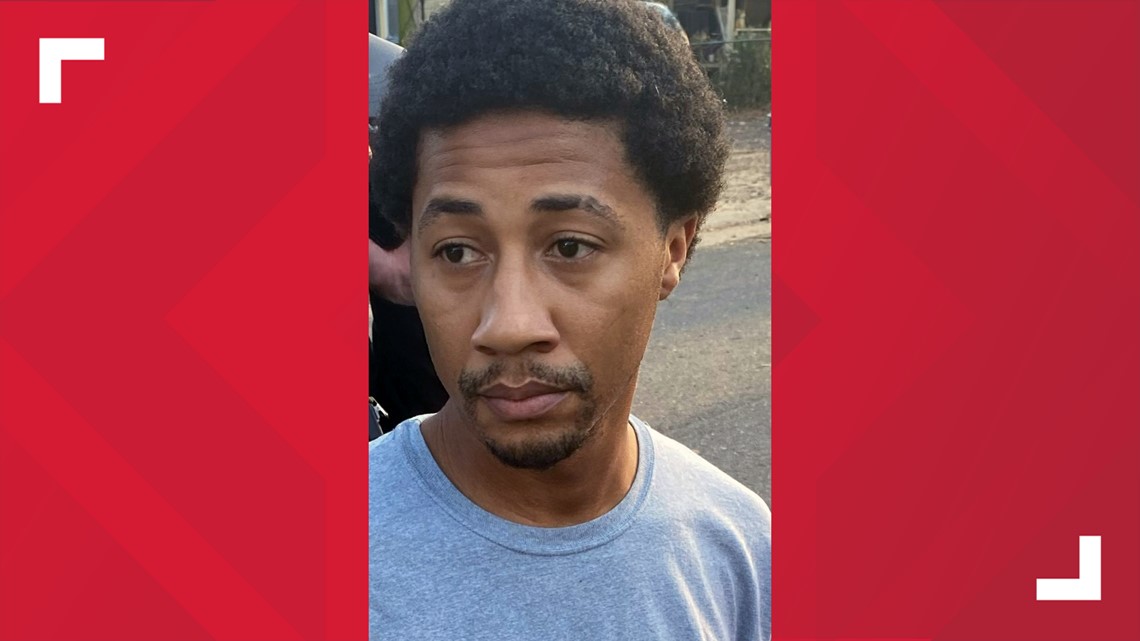 An arrest warrant was issued early Sunday morning charging Thompson with murder and setting his bond at $500,000.
Thompson was found in Shreveport on Wednesday and was taken into custody without incident.
Levan said there is an extradition process that Thompson has to go through in the state of Louisiana to be returned to Texas where he will face a murder charge. His extradition hearing will determine how long it will take to get Thompson back to Texas, which could be weeks or months.
Thompson has a criminal record ranging from a 2022 misdemeanor case out of Harris County where he was arrested for family violence. He has a drug charge out of Montgomery County and a 2018 theft charge in Harris County.
Anyone with additional information about the case should contact the Sugar Land Police Department Criminal Investigations Division at (281) 275-2540 or report anonymous tips to Fort Bend County Crime Stoppers at 281-342-TIPS.
Alief ISD students and staff grieve for Wendy Duan
According to the district, Duan was a third-grade reading and writing teacher at Boone Elementary. The popular and beloved teacher was with the district since 2017.
Her district Twitter account was filled with photos showing her love for teaching and her students. They described her as a delightful, fun, upbeat and energetic educator.
While school officials declined to speak on camera, they released the following statement over the weekend:
"We are deeply saddened to learn about the tragic passing of Alief ISD employee Wendy Duan. Our thoughts and prayers are with her family during this difficult time."
The district also said that students and staff at the school are heartbroken over her loss.
Resources for victims of domestic or family violence
Domestic and family violence cases in the Houston area have increased at an alarming rate. Victims often suffer in silence because they feel scared, helpless or ashamed.
If you or someone you know is a victim of domestic violence, here are some discreet ways to reach out for help.