KHOU 11 Investigates dug into Houston Police Department gang crime data and found no neighborhood is immune to gang-related crimes.
We took those records, which cover gang crime from 2012 to this month, and mapped out gang-crime hot spots across the city. Crimes span from the most common – drug crimes – to the most dangerous, murders.
The three neighborhoods with the most gang reported in Gulfton, Westwood and Sunnyside, but crimes span across the city.
See the map below or tap/click here.
Click here to see Grace White's reporting on this issue and about the city's efforts to crack down on gang crime.
Follow Tina Macias on Twitter.
Photos: Operation Triple Beam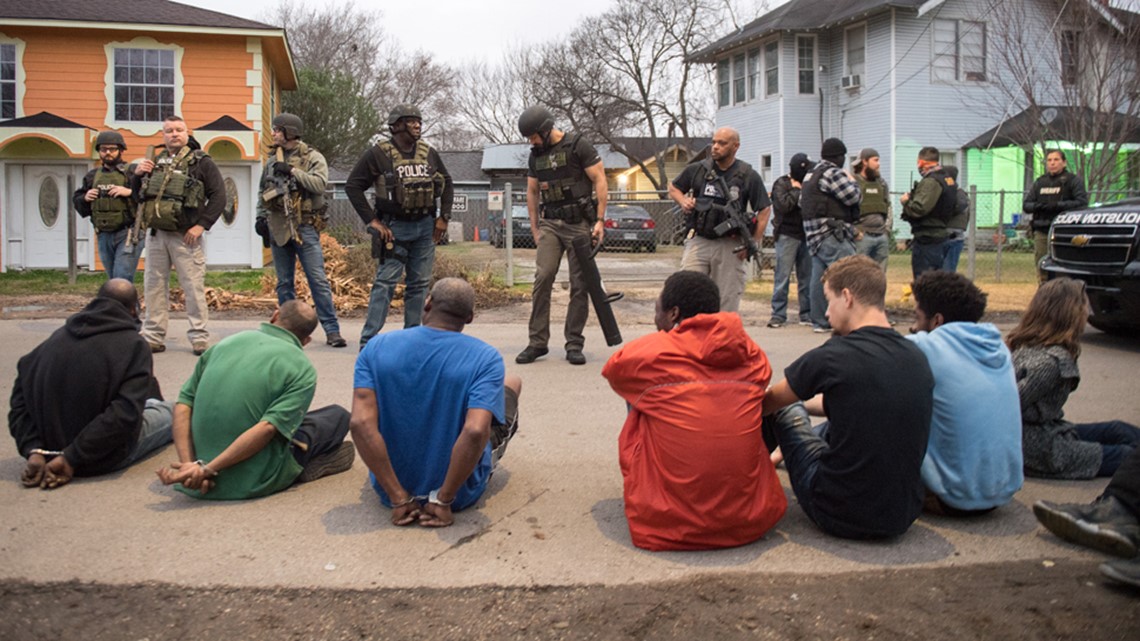 Photos: Operation Triple Beam