SANTA FE, Texas - Sonia Lopez inspected a line of white crosses Monday morning on the now-solemn Santa Fe High School campus.
Related: Santa Fe community leans on its faith two days after deadly school shooting
Each cross represents a life taken in a place that is supposed to be safe.
"I feel for all of the families who have suffered the loss of their children just because it could have been me," Lopez said.
Photos: Memorial for victims grows at Santa Fe High School
Photos: Memorial grows for victims at Santa Fe High School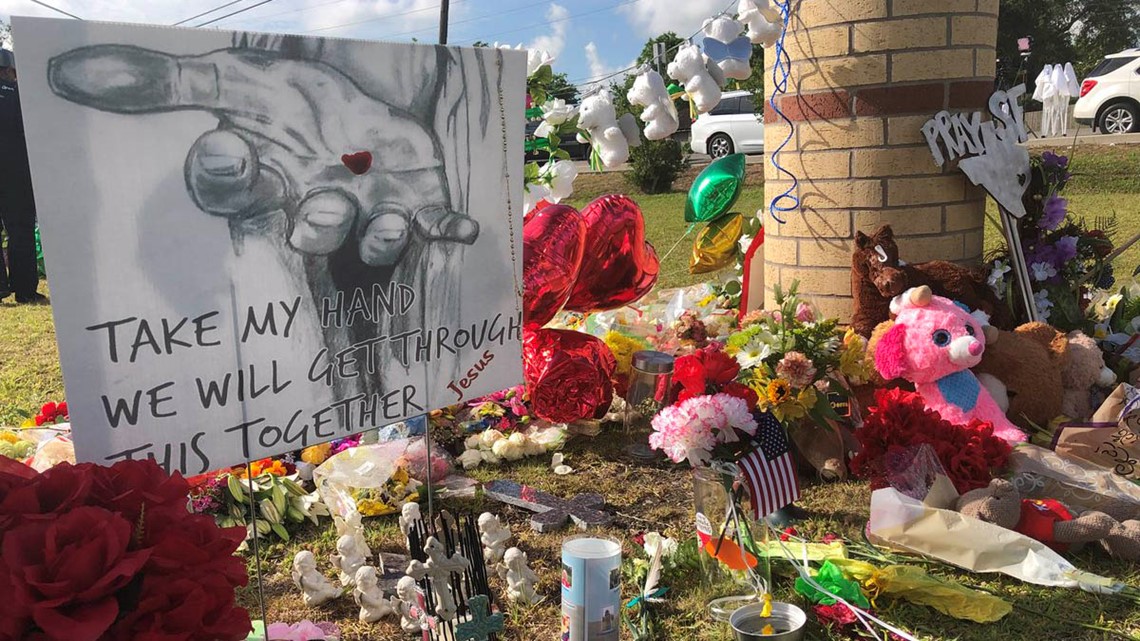 Lopez's 16-year-old daughter, Sarah Salazar, was in an art class when the shooting happened. The honor roll student with dreams of being a doctor is now being treated by a team of them after suffering three shotgun wounds.
"She's going to need a shoulder replacement, her jaw is broken," Lopez said. "She's going to need surgeries on that, and some broken ribs."
KHOU 11 News first met Ms. Lopez in the frantic hours after Friday's shooting. She came to the place where families were being reunited, but never saw Sarah.
They eventually found her at an area hospital.
Sarah is still unable to speak or breathe on her own. Lopez told us Sarah's phone was the first thing she mentioned after asking for something to write on at the hospital.
"So we gave her a clipboard and she wrote, 'I don't know where my phone is,'" Lopez said.
She wonders if Sarah's blocked out Friday's most traumatic moments -- a brief but jarring part of her life she'll be reminded of forever.
"I just want to thank the community, everyone who sent messages and everyone who's been praying," Lopez said. "Everyone who's been very supportive to us."
A GoFundMe page has been set up to help with the family's medical expenses.
Photos: Victims killed in the mass shooting at Santa Fe High School
Photos: Victims of the Santa Fe High School shooting