SAN JACINTO COUNTY, Texas — The man accused of killing five of his neighbors in San Jacinto County, Texas, last week was taken into custody near Cut and Shoot on Tuesday after a dayslong manhunt, according to authorities.
Authorities said the FBI got a tip about Oropeza's location around 5:15 p.m. Tuesday. They said he was arrested around 6:30 p.m. Officials said he was taken to the Montgomery County Jail. From there, San Jacinto County Sheriff Greg Capers said Oropeza would be moved to the San Jacinto Jail in Coldspring.
"Everybody played a very intricate part in the arrest of this coward," Capers said.
According to Capers, tips came in from across the country during the search for Oropeza. Capers said the person who reported Oropeza's whereabouts would receive the tip money, which had ballooned to $100,000 earlier in the day.
Officials said Oropeza was arrested without incident at a home on Summer Hollow Drive, which appears to be in a neighborhood just north of SH 105 and east of Cut and Shoot, Texas.
"He was caught hiding in a closet underneath some laundry. They effectively made the arrest. He is uninjured," Capers said.
Authorities said they had previously searched at the location. They said they're not sure how Oropeza got there.
Capers also had a message for the survivors and families of the victims.
"They can rest easy now, and he will live out his life behind bars," Capers said.
Oropeza had been on the run since the shooting and state and federal law enforcement officials assisted in the search and capture.
According to authorities, they're exploring charges for those who helped Oropeza hide. It's unclear how many people actually helped him but officials said several people were being questioned. According to a law enforcement source, the house on Summer Hollow belongs to Oropeza's aunt.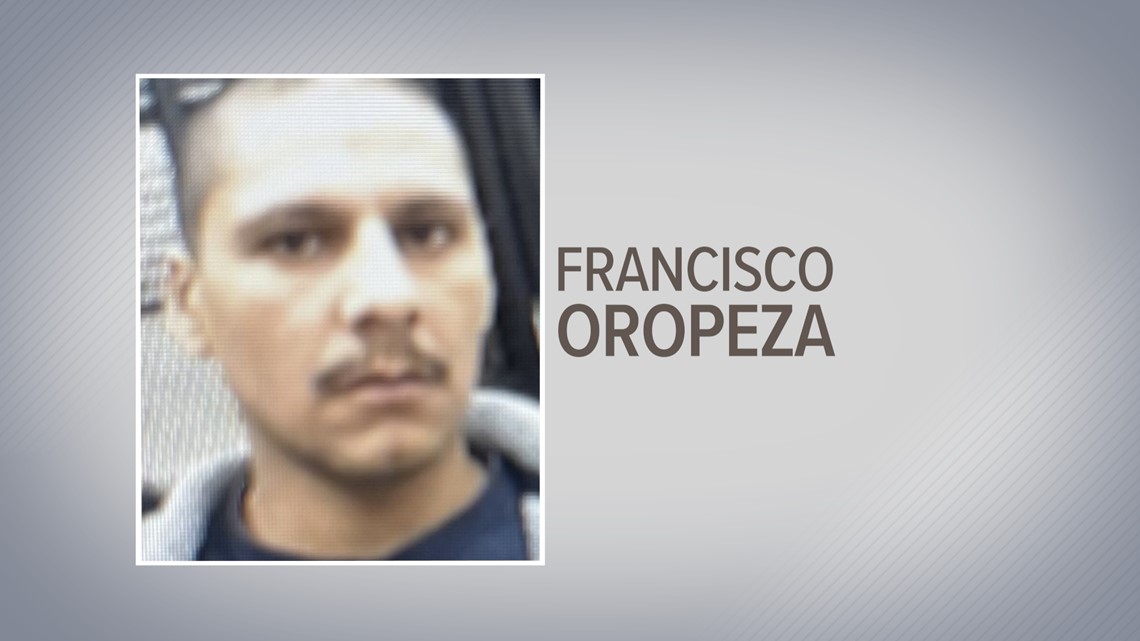 The victims
Daniel Enrique Lazo, 9
Jonathan Cáceres, 18
Diana Velásquez, 21
Sonia Guzmán, 28
Obdulia Molina, 31
Editor's note: There have been discrepancies in the spelling of the names and the ages of the victims. We are using names and ages supplied by the Honduran government on May 1. Previous reporting used spelling and ages supplied earlier in the investigation by the Houston office of the FBI.
According to investigators, four of the victims were pronounced dead at the scene and 9-year-old Daniel died at an area hospital. Others were found covered in blood inside the home, but none of them were injured, according to authorities.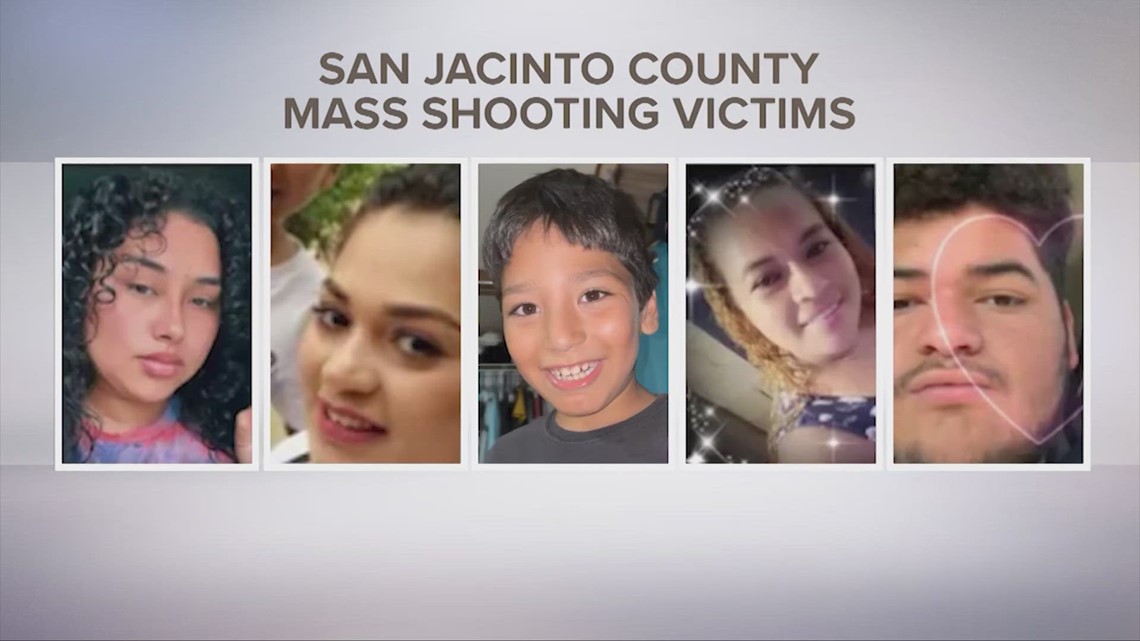 Oropeza is also accused of killing Cáceres and his girlfriend, Molina. Molina leaves behind two children in the U.S. and two others in Honduras, according to sources. Her family in Honduras said she was a fighter -- a woman with goals.
Oropeza also shot and killed 21-year-old Diana Velásquez, according to officials. She leaves behind her partner and their two kids.
The bodies of the victims will be flown back to Honduras to be buried.
The crime
Investigators said Oropeza was shooting guns on his property when he was confronted by neighbors who asked him to stop shooting because they had a young child who was trying to sleep.
One of those neighbors, Wilson Garcia, called the police after Oropeza rejected the request for him to stop shooting.
"He told us he was on his property, and he could do what he wanted," Garcia said.
Garcia, who survived the shooting, said he could see Oropeza on his front porch but couldn't tell what he was doing. About 20 minutes after Garcia walked back from Oropeza's house, Oropeza started running toward him and reloading.
"The next thing they know, he's walking up the driveway with a rifle in hand," Capers said.
Oropeza walked up to the home and began firing.
"I told my wife, 'Get inside. This man has loaded his weapon," Garcia said. "My wife told me to go inside because 'he won't fire at me, I'm a woman.'"
Garcia's wife, Sonia Guzmán, was at the front door, and the first to die.
The house held 15 people in all, several of them friends who had been there to join Garcia's wife on a church retreat. The gunman seemed intent on killing everyone, Garcia said.
Capers said Oropeza escaped the area after the shooting. Several guns were found at his home by a SWAT team. Capers said Oropeza was known to shoot his rifle in the front yard and that they've had numerous calls to the area.
The sheriff's office said he has been charged with five counts of murder.
The survivors
Garcia lost his son and his wife in the incident. He is also the person who owned the house where the shooting took place.
"My wife died and so did my 9-year-old son. What can I say, I am trying to stay strong for my children. My daughter kind of understands things. It's hard when she comes to me and starts asking for her mom and her brother," Garcia said.
He was in the house at the time of the shootings but got out when a woman warned him and told him to save himself.
"She told me to throw myself out of the window because my children were already without a mother," Garcia said.
He said two other women died while shielding his baby and 2-year-old daughter.
Garcia said women put children in closets and covered them with clothes and blankets in order to hide them from Oropeza.