Whitten said he was trying to help a homeless woman and he said she moved into his Tomball home, but she brought friends along and they took over his life. He said they drained his bank accounts, took over his house and even bought multiple cars in his name.
One of the suspects, Holly Coleman, is already in jail. The two others that authorities are searching for -- Sommer Hampton and Mohibullah Malik -- have not been arrested.
Below are the mugshots of the three suspects.
Editor's Note: Friday afternoon The Harris County Sheriff's Office told KHOU 11 News it charged the wrong person in this case and released an incorrect mugshot. Investigators say the suspect was using his brother's identity and provided false information to law enforcement. Deputies confirm Mohibullah Malik is in the Harris County Jail and will be charged with aggravated robbery on elderly, because it is a more serious offense. A spokesman for the sheriff's office says the charge of injury to an elderly individual against his brother, Muneebullah Malik, will be dropped. KHOU 11 News previously reported the suspect's name as Malik Muneebullah, because that's the name that was provided by law enforcement and was reflected in court records. Below are the mugshots of the three suspects.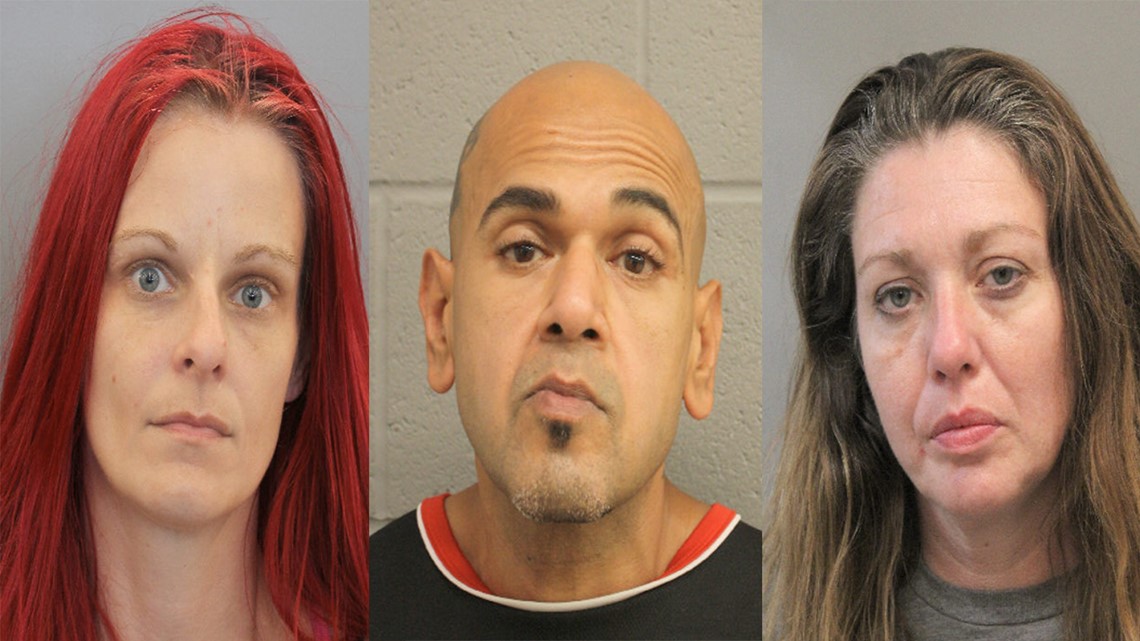 Robinson said that when he first looked at Whitten's case, he thought it was a wild story. But, after looking into it, Robinson said, it all appears to be true.
"What touched me the most is when he said, 'I felt like a victim in my own home,'" Robinson said.
Whitten said he was trying to help Coleman get off the streets but it quickly turned into a nightmare for the Army veteran.
"They were able to beat him (until he would) go pay their cell phone bills. ... A variety of things they needed him to do. When he refused, he was beaten," Robinson said.
A key to the investigation, according to Robinson, was the four cars purchased in Whitten's name without his permission.
"We find this is a common practice at some dealerships. These people come in and portray the victim as their grandfather ... (so) they're not able to come," Robinson said.
That's when the papers get forged without the dealership realizing what's happening. Then, the deal is done.
"The majority of the cases are financial, fraud, forgery," deputy investigator Miguel Salinas said.
How to protect your loved ones
The investigators said the best advice is to protect yourself.
"Prevention ... it's prevention -- being aware of the scams that are occurring right now," Salinas said.
They don't want what happened to Whitten to happen to anyone else.
"Here's a guy that served our country. Here's a guy that worked hard all his life to obtain the lifestyle he wanted to live and for some people to feel like it's OK to come and take what this man has worked hard for is problematic," Robinson said.
They said they don't think it was an organized crime ring, but there were 10 or more people coming and going from Whitten's home while they were living there. More charges are possible in the case, according to authorities.