CORPUS CHRISTI, Texas — 27-year-old Luis Hernandez was arrested Sunday evening after a standoff on the 13000 block of Northwest Boulevard in the Five Points area of Calallen. Hernandez is now facing several charges after the incident.
Deadly Conduct
Unlawful Carrying of Firearm by Felon
Discharging Weapon in Certain Municipality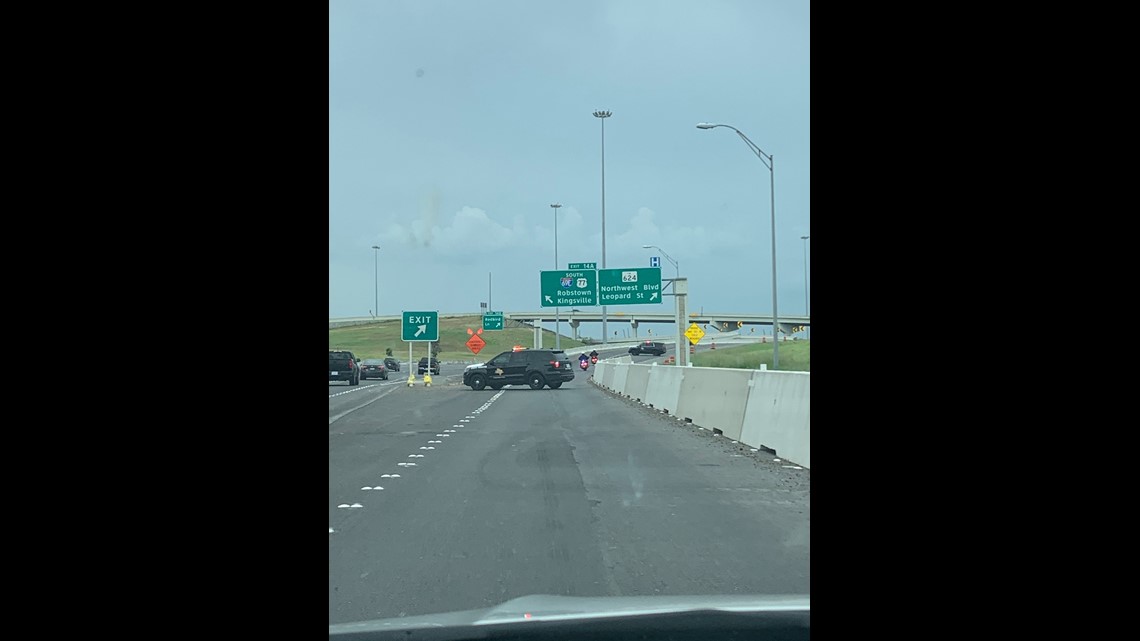 Around 3 p.m., officers were called out to a person threatening suicide near Five Points. Police say while officers were in route, the call was upgraded to shots fired near a Popeye's Restaurant.
Police say Hernandez barricaded himself inside a vehicle in front of the parking lot of Popeye's and appeared to be armed. A SWAT Team was called to assist as they worked to de-escalate the situation, according to police.
For more than two hours, authorities worked to take Hernandez into custody. He was arrested at approximately 5 p.m., according to police.