HARRIS COUNTY, Texas — Deputies in Harris County Pct. 5 are warning drivers that they are keeping a close eye on area roads and highways leading up to the TX2K19 racing event in Baytown.
Four people have been arrested for street racing so far, according to the constable's office.
Deputies cracking down on street racing ahead of TK2K19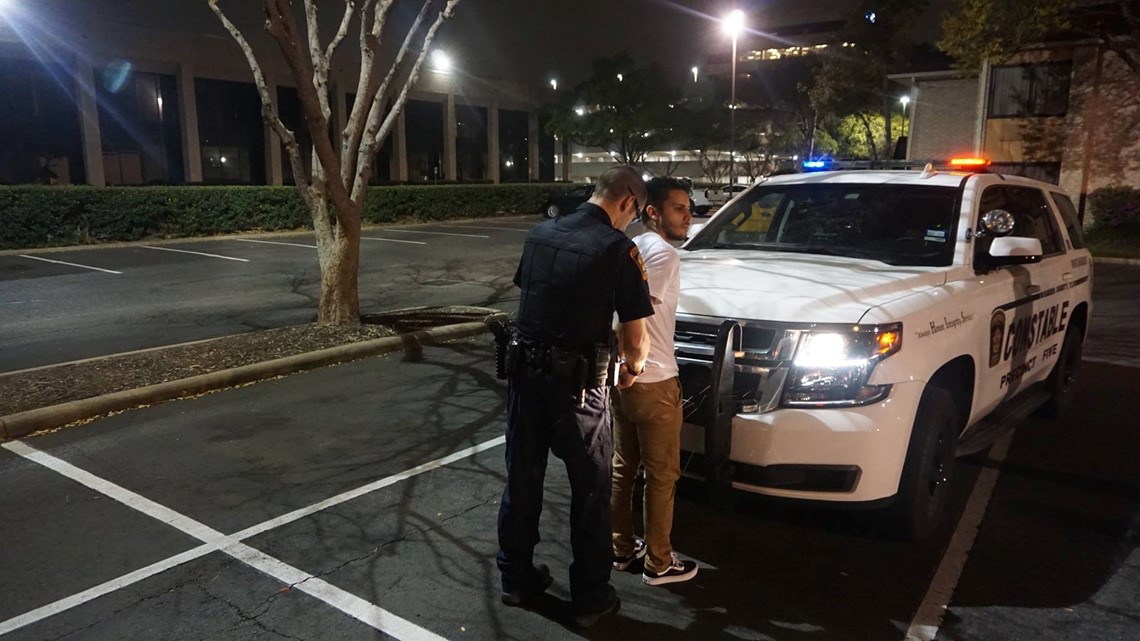 PHOTOS: 4 accused of street racing on Katy Freeway
William Johnson, 23, and Kent Droughton, 19, were seen Tuesday night racing eastbound on I-10 the Katy Freeway near Barker Cypress at speeds of more than 90 miles per hour, according to deputy constables.
Deputies were able to stop both vehicles without incident, arresting both drivers and charging them.
Daniel Wojdyla, 25, was arrested on the Katy Freeway near Barker Cypress on Wednesday night.
And on Thursday morning at 3:20 a.m., Richard Treacy-Newell was arrested for racing on a highway on the Katy Freeway near Eldridge Parkway.
"Law enforcement officers from multiple agencies will be on patrol throughout the Houston area watching for street racing during TX2K19, the annual racing event that attracts thousands to Baytown each spring," stated Pct. 5. "Street racing is illegal in Texas. Constable Ted Heap reminds those with a need for speed that there are racing venues and events like Texas 2K where drivers can register and race on legal and designated roadways. But Precinct 5 deputies will arrest and charge those who are racing on public roadways and endangering their own lives and the lives of other innocent drivers and passengers."