HOUSTON — It's a shocking incident that was caught on camera in April. A man was on his first date when he was struck and killed by a speeding car after leaving Voodoo Doughnut on Westheimer in Montrose.
KHOU 11 News has chosen not to show the impact of the crash in its reporting.
"One second Joe is there, the next second he's out of the picture and gone," attorney Jesus Garcia Jr. said.
Garcia Jr., with firm Kherker Garcia, represents the family of the 33-year-old victim Joseph "Joe" McMullin.
"They are heartbroken," Garcia Jr. said of his family.
Garcia Jr. previously filed a civil lawsuit seeking damages against Kristina Chambers, 32, who is also charged criminally with intoxication manslaughter.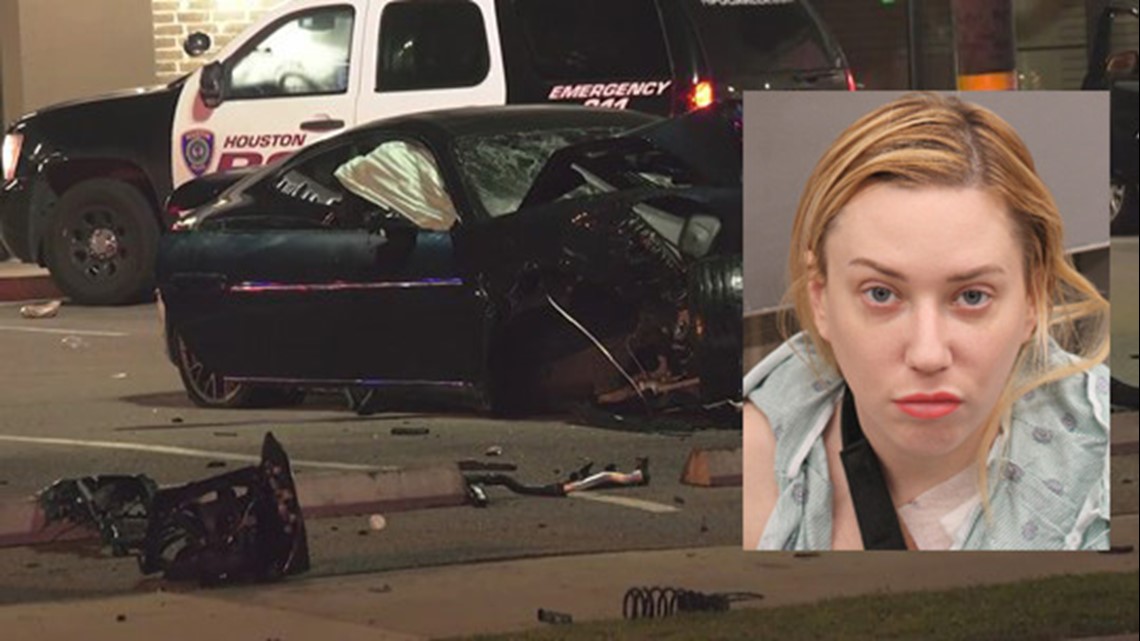 "The amended petition that we filed today adds her husband and four bars," Garcia Jr. said during a Tuesday interview.
All four bars are within blocks of each other in Montrose.
They include Eagle, JR's, Lola's and Ripcord -- where Garcia said an already intoxicated Chambers apparently drank before the deadly crash.
It will be part of the ongoing investigation as the lawsuit progresses.
"The allegation is that they very likely overserved Ms. Chambers," Garcia Jr. said.
The lawsuit alleges her husband, who bought her the Porsche left totaled after the crash, failed to stop Chambers from irresponsibly operating the vehicle.
It's something that left McMullin's family torn apart by what Garcia Jr. considers a totally preventable tragedy.
"Obviously, they're grieving," Garcia Jr. said. "And bringing every responsible person in the picture into the civil lawsuit is part of the road to get closure for them."
KHOU 11 News tried to contact all four bars named in the lawsuit. A representative for Eagle's owners said they had not yet been served the lawsuit and had no comment. KHOU 11 News was unable to reach Chambers' husband.
Chambers's criminal defense attorney, Mark Thiessen, told KHOU 11 that the lab results are in and he says it's far under four times the legal limit, which is what's alleged in court documents.
Thiessen said, "The actual alcohol concentration is necessary to correct the reprehensible acts of the DAs office who released unsubstantiated information in an attempt to taint the jury poll."
Thiessen is not handling the civil case, but says this case belongs in civil court, not criminal.