CHARLOTTE, N.C. — The Charlotte-Mecklenburg Police Department has confirmed the body found in a southeast Charlotte cemetery is that of a missing 6-month-old from the town of Matthews.
The body of Chi-Liam Cody Brown-Erickson was found around 4 a.m. Saturday at Sharon Memorial Park in southeast Charlotte.
The boy and his mother, identified by police as 30-year-old Tamara Jernel Brown, were announced as missing around 7 p.m. Friday night by the Matthews Police Department.
At the time, police said Brown might "possibly suffering from a mental health disability." She had been spotted earlier in the day with the child in uptown Charlotte after going missing from her home near Gander Cove Lane Thursday night.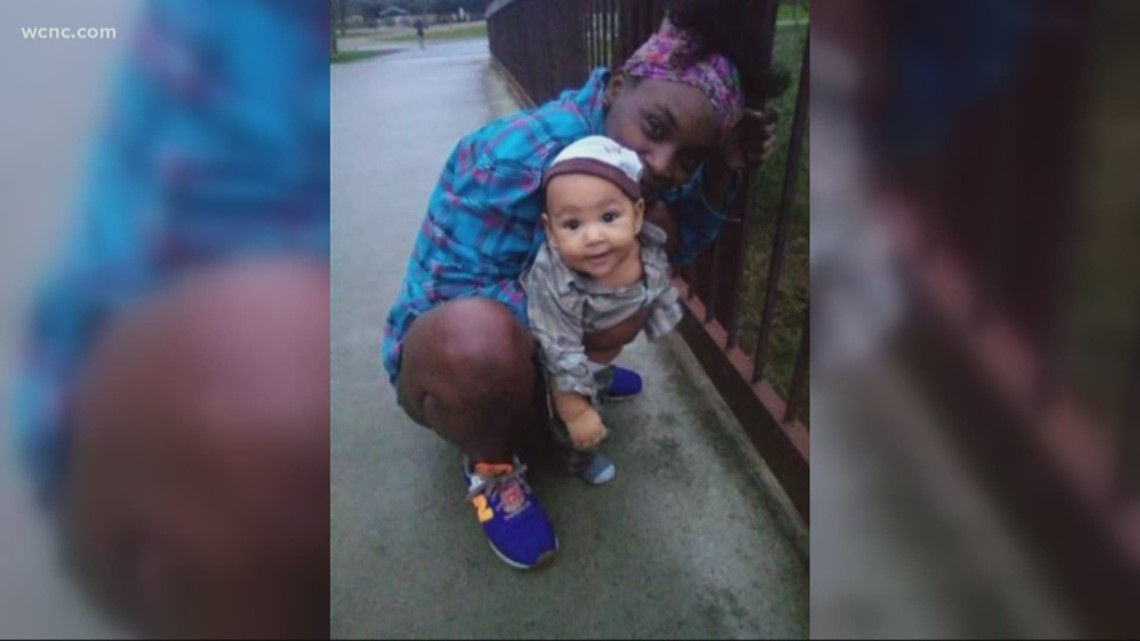 Around 10 p.m. Friday, Tamera Jernel Brown was located by Charlotte-Mecklenburg Police Department officers after an incident near Galleria Blvd in southeast Charlotte. She was arrested and charged with robbery and assaulting a government official.
She was due in court Monday for those charges, but she missed her scheduled court appearance because she was involuntarily committed.
Her next hearing will be a bond hearing, scheduled for March 4. Then, a probable cause hearing is scheduled for March 16.
Her bond amount was raised to $50,000 secured for the common law robbery -- it was originally set at $1,000.
Officials say more charges could follow.
Officials did not immediately release any other details about the alleged robbery.
A short time later, an Amber Alert was issued for the missing boy.
The Matthews Police Department said they searched throughout the night with resources from the adjacent Charlotte-Mecklenburg Police Department and Union County Sheriff's Department.
The boy's remains were found around 4 a.m. Saturday at Sharon Memorial Park in southeast Charlotte.
Nicholas Chieco, a resident of the same apartment complex as Brown, said she was a quiet person, but that he thought she was recently acting strangely.
"I had a gut feeling, to be honest with you," Chieco said. "I have many years in the health care field and working with psych patients, I just got a gut feeling, it's that sixth sense that you get after years of experience."
Chieco said he was going to say a prayer for the young boy.
"It's bringing tears to my eyes," Chieco said. "I only wish the outcome was better."
Brown is scheduled to make an appearance in court Monday afternoon. She is not charged with the death of her son but was charged with robbery and assault Friday night.
The investigation is on-going. Anyone with information is asked to call 911 or Crime Stoppers at 704-334-1600.
MORE NEWS ON WCNC.COM: