Editor's note: the video in this story is from the night of the crime and arrest, prior to charges being filed in the case
The suspect, Jon Kerry Parfait, 25, is charged with murder in the 174th State District Court. He is accused in the killing of Danielle Bradley, 39, according to the Houston Police Department.
Officers responded to the area of Kuykendahl at W. Rankin at about 7 p.m. after the victim crashed her car into a drainage ditch. The woman was found to have multiple gunshot wounds and was pronounced dead at the scene.
Police said they went to a nearby hotel to speak with witnesses and review surveillance video. They were told a male suspect and a female were seen exiting one of the rooms, and the man pulled out a gun and opened fire on the car. The man and woman then fled on foot.
Police said they were able to determine the area the suspect and the woman fled to.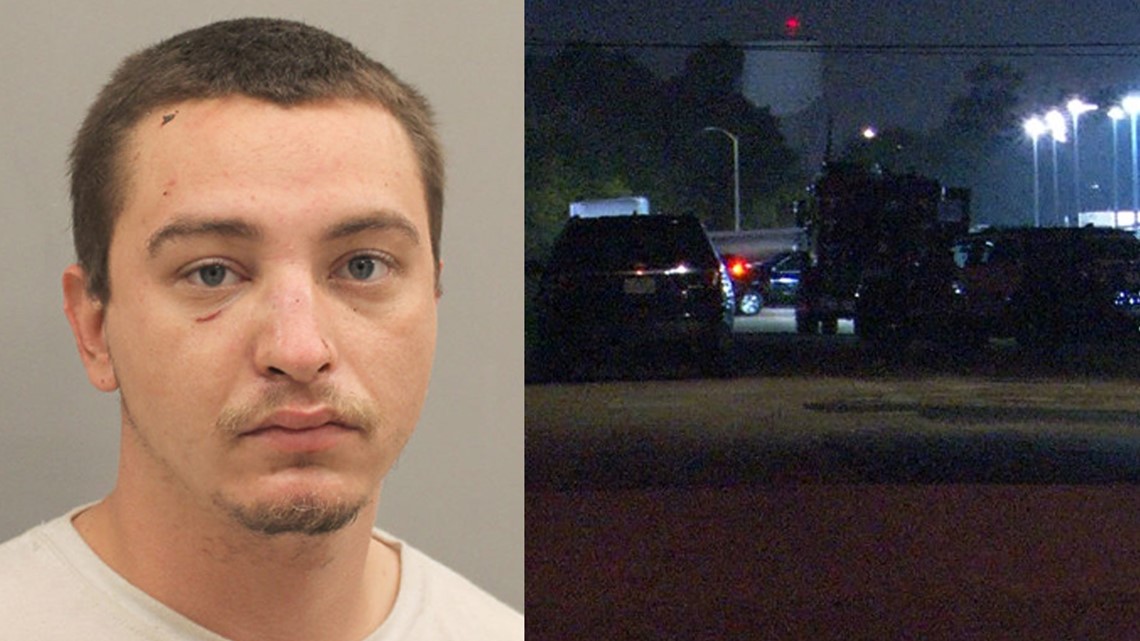 A female suspect was detained, but the search continued for the male suspect in a wooded area as SWAT and K-9 officers were called in.
Bellaire police loaned Houston police a drone to use, and they were able to track down the suspect, who was apparently hiding in the brush.
He surrendered peacefully at about 10 p.m., but police said the man had a rifle.
Police did not indicate what the motive was for the shooting, nor did they indicate if the suspect and the victim knew each other.