SPLENDORA, Texas - Investigators in the case of a priest accused of sexually abusing children raided a residential facility Wednesday where they say Manuel La Rosa-Lopez was treated after his first alleged victim came forward.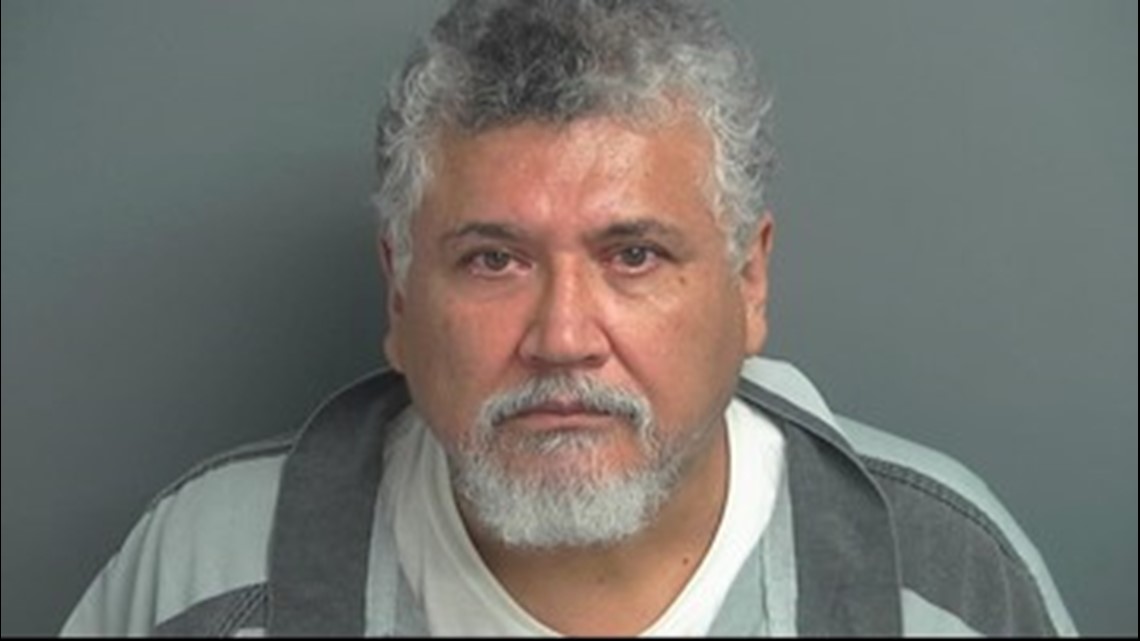 A man and woman told investigators La Rosa-Lopez sexually abused them when they were teenagers at Sacred Heart Catholic Church in Conroe.

"When you're talking about child abuse, sexual abuse of a child, there's no confidentiality in Texas, so any information we can use to be able to develop and use – files, medical records -- we can corroborate alleged abuse, that's what we're trying to gain access to," Dunman explained.
The documents indicated La Rosa-Lopez was treated there from April 2001 to January 2002, according to Dunman. The Archdiocese of Galveston-Houston confirmed the Shalom Center is a treatment center for clergy men and women.
"It's still unclear what goes on here. We know there's mental health therapy," Dunman said. "Apparently, there's some type of sexual therapy that goes on here."
A report from the Bishop's Conference in 1995 said "typically clergy and religious who come" [to the Shalom Center] are experiencing "sexual addictions" and "accusations of present or past alleged inappropriate sexual behaviors, sexual abuse."
Since the allegations against La Rosa-Lopez became public, Dunman said they've received numerous "helpful" calls from around the country. They're concerned the could be other possible victims.
"We're asking the public to continue to come forward . We're trying to identify people who have more information from that time period," he said.
Both alleged victims who have come forward told the Associated Press they met with Cardinal Daniel DiNardo about La Rosa-Lopez, one in August and the other in 2010.
KHOU 11 News spoke with the woman by phone because she's not yet ready to do an on-camera interview, or be identified. For the purposes of our report, she's going by the name Anne.
"The only thing that I want from him is just to stop him from being around children," Anne told us.
Anne, now 33, said she first reported the abuse back in 2001. Her family moved out of the country soon afterward.
"I was told he wouldn't be near children, anymore. That he would be removed from parish ministry. That obviously didn't happen and I feel very betrayed," Anne told us.
"I blamed myself for a very long time and when I became a mother, I realized that I was a child," she said. "If that happened to my child, what wouldn't I do to make sure it was stopped?"
She and the male accuser allege that the abuse took place from the early 1990s to the early 2000s. The Galveston-Houston Archdiocese says La Rosa-Lopez has denied the allegations against him in both cases.
The male accuser, now 36, first reported the abuse last month. Church officials released a detailed statement that said they contacted Child Protective Services to investigate Anne's accusations, when they were reported to them years ago. They also say that after "an internal review," the priest was allowed to return to parish ministry.
"Hopefully, justice will be served. We'll get to the bottom of what really happened," said Conroe City Councilman Jody Czajkowski. The councilman says that he and his family are active members of Sacred Heart Parish, and that no one currently in leadership was present at the time La Rosa-Lopez served there as a priest.
Anne says she wants to see broader changes in how the Catholic Church responds to sex abuse allegations.
"I want to see that the church protects the people that it claims to want to, because they're not doing a good job of that."
Members of the organization, "Survivors Network of those Abused by Priests," or SNAP, are urging anyone who has similar allegations against La Rosa-Lopez , to come forward.
The Archdiocese of Galveston-Houston released the following statement Wednesday:
"Shalom Center, Inc. is not owned or operated by the Archdiocese of Galveston-Houston. The center, located at 13516 Morgan Dr. in Splendora, Texas 77327-3121, is a treatment center for clergy and men and women religious. Fr. Manuel La Rosa-Lopez received treatment at that center. The Archdiocese is cooperating fully with this ongoing investigation and cannot comment further."
If you have information on cases of other possible victims, contact Conroe Police or e-mail investigates@khou.com.