HOUSTON — Houston police have arrested a suspect in the shooting death of Sgt. Sean Rios.
He was taken into custody without incident on the Katy Freeway, according to Houston Police Chief Art Acevedo.
"We can all breathe a sigh of relief," he tweeted.
The chief will have a news conference with more details at 5 p.m. and you can watch it live on KHOU 11, our website, app, YouTube and social media pages.
Sgt. Rios was shot and killed Monday outside a motel off I-45 North.
He ran into the Taj Inn & Suites for help but he died in the lobby.
Police say Sgt. Rios was inside a black Kia and on his way to work when someone fired several shots into his vehicle. Police Chief Art Acevedo said Sgt. Rios returned fire but it's not clear if the suspect was hit.
Witnesses told police the gunman fired multiple shots from across the street in a blue four-door Mercedes, which police believe they've found. Acevedo said they think someone picked up the suspect in a black pickup.
Police still don't know what led to it but they say they have some leads.
"Our hearts are broken," Acevedo tweeted. "We will never forget him and will see his 4 children, family and friends through this painful loss. RIP."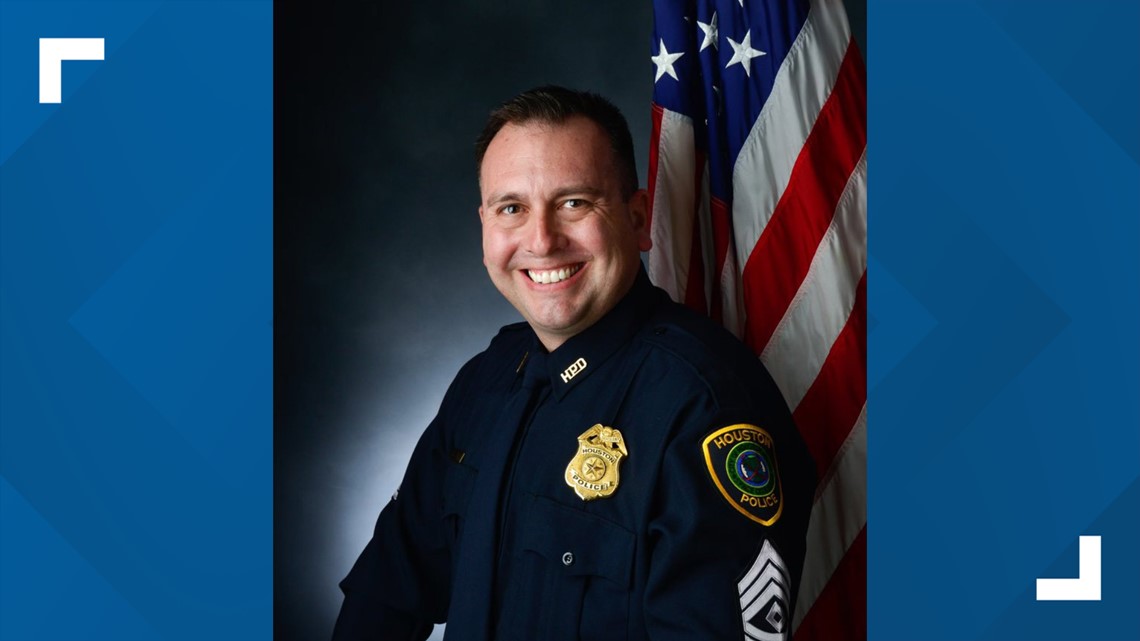 "I'm going to ask this city to pray for Sgt. Rios' family, for his children, for his parents," Mayor Sylvester Turner said in a news conference.
He also asked for prayers for the Houston Police Department. They've lost four officers this year.
"They are in a great deal of pain right now," the mayor said. "This is a tragic case and it's been a really rough year in our city."
Sgt. Rios had been with HPD for 25 years.
This is the third fatal shooting of a Houston law enforcement officer in less than three weeks.
The man who killed him took his own life.