HOUSTON — A Houston man could spend the rest of his life in prison after being convicted of seven charges for his actions during the Jan. 6, 2021 U.S. Capitol riot, federal prosecutors said Thursday.
Editor's note: The above video originally aired in March of 2021.
During the trial in Washington D.C., jurors found Jenkins guilty of the following felonies:
Assaulting, resisting or impeding law enforcement officers with a deadly or dangerous weapon
Corruptly obstructing an official proceeding of Congress
Destruction of government property
Entering and remaining in a restricted building or grounds with a deadly or dangerous weapon
Disorderly or disruptive conduct in a restricted building or grounds with a deadly or dangerous weapon
Engaging in physical violence in a restricted building or grounds with a deadly or dangerous weapon
He was also convicted of interfering with law enforcement officers during a civil disorder, a misdemeanor.
In security and open-source video, Jenkins can be seen throwing objects – including a wooden desk drawer, a broken wooden pole, and other stick-like objects - and throwing them at MPD and U.S. Capitol Police officers stationed in the entranceway to the Lower West Terrace tunnel. The items struck several officers.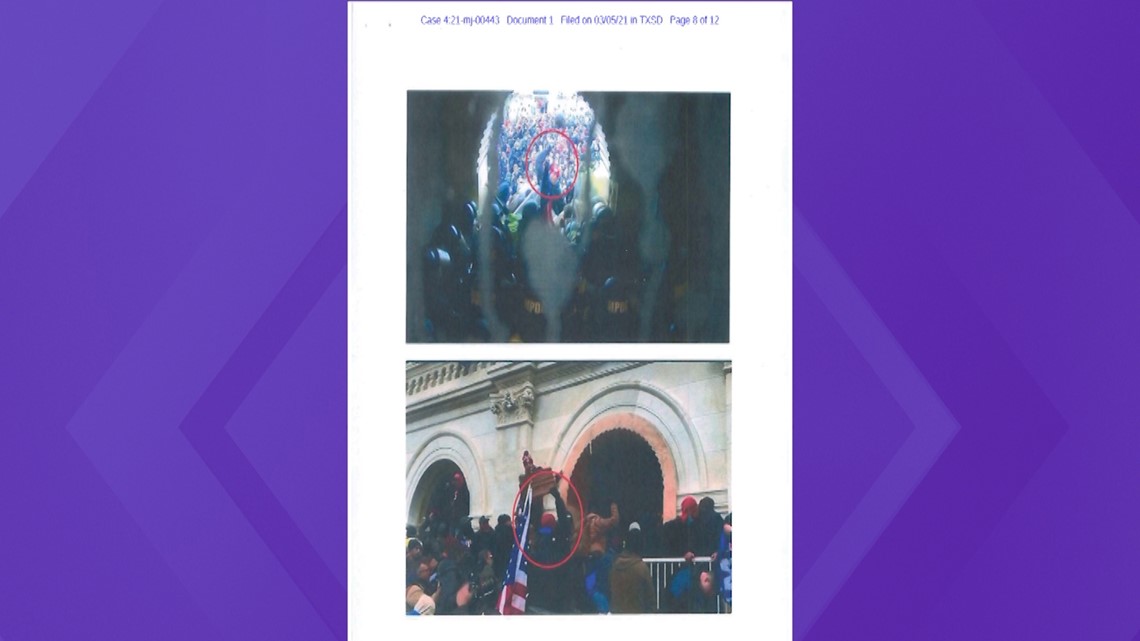 The FBI also found several publicly posted videos of Jenkins at the Capitol Riots. In one of the videos, Jenkins removes a tomahawk axe out of a backpack, puts on black gloves, and uses the axe to hit a window to the left of the Lower West Terrace tunnel.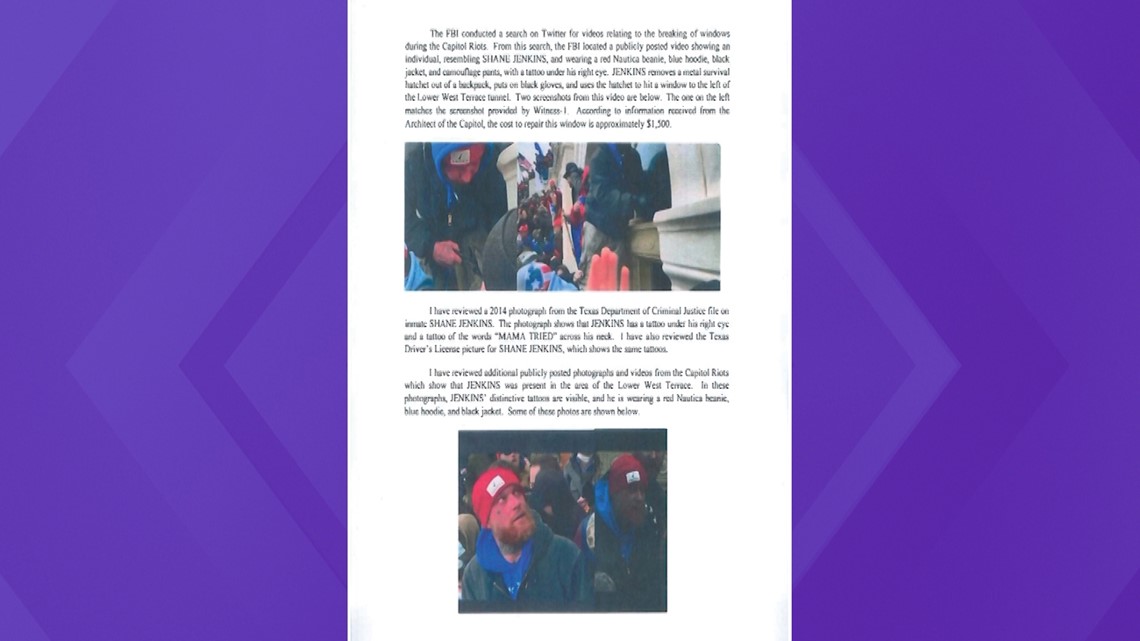 FBI agents also found photos and a video posted on his Twitter account of him at the riot.
They obtained a photo of Jenkins from the Texas Department of Criminal Justice that matched the same distinctive tattoos on his face and neck and also confirmed his identity with Jenkins' former parole officer.
FBI agents arrested Jenkins at his home in northwest Houston on March 5, 2021, a few weeks after the breach.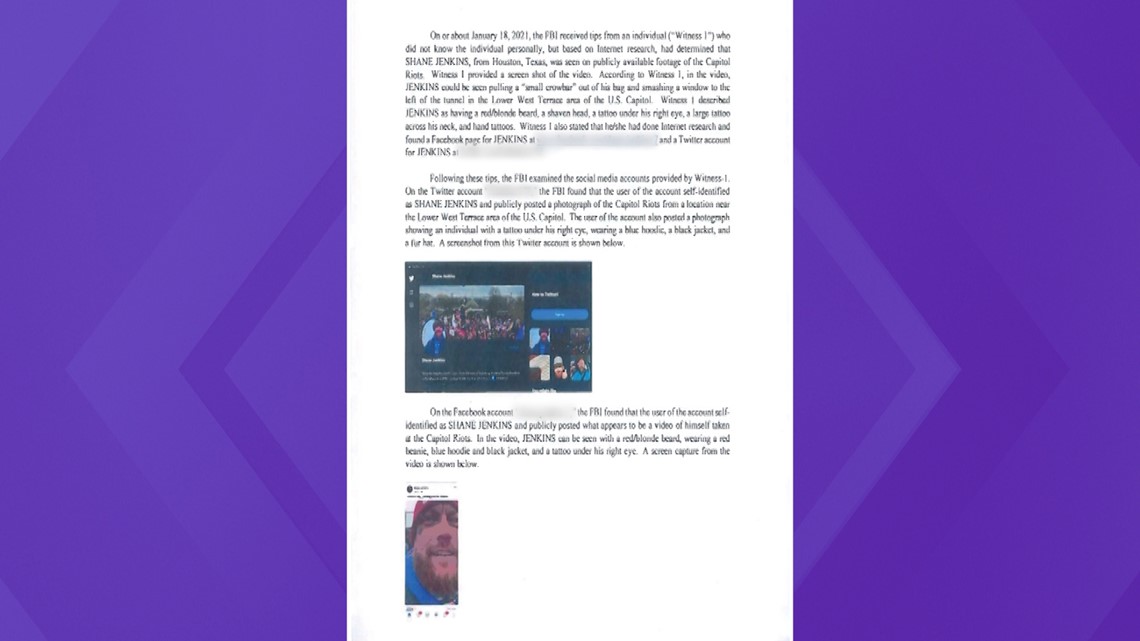 In the 26 months since Jan. 6, 2021, more than 1,000 individuals have been arrested in nearly all 50 states for crimes related to the breach. Over 320 individuals have been charged with assaulting or impeding law enforcement. The investigation remains ongoing.
Anyone with tips can call 1-800-CALL-FBI (800-225-5324) or visit tips.fbi.gov.