HOUSTON — A community is calling on local leaders to find the person responsible for damaging an iconic mural in Houston's Fifth Ward.
"I am told it was the N-word," said Precinct 1 County Commissioner Rodney Ellis. "Really an attempt to divide us, to instill fear and tear down the progress we worked so hard to achieve."
The massive shipping containers sitting on the edge of Fifth Ward served as a canvas. The artist, David Maldonado, worked with a private real estate company to develop the project. The 60-foot by 20-foot mural is one of his largest works.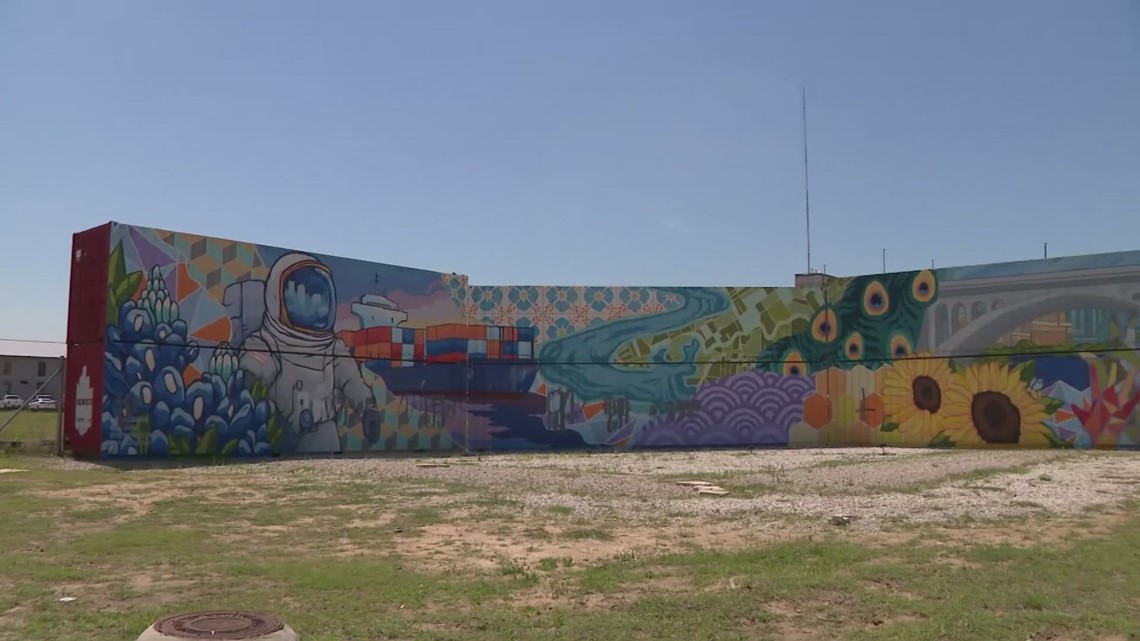 Maldonado said vandalism like the one in the Fifth Ward has never happened to him, but he says that won't stop him. On Friday, he unveiled another mural -- this one in Houston's Second Ward.
Maldonado plans on restoring his work in the Fifth Ward, even if the money comes out of his own pocket.
"I don't want people to think about it," he said. "I don't think it's a good message."
In the meantime, Ellis hopes the police find the person responsible.
'I hope whoever did it can find some inner peace and not do it again," he said. "Normally there is a code of ethics, even among the most hateful people among us, that you don't deface public art."
Ellis said his office reached out to the City of Houston to see if someone could come up with some kind of funds to get the mural fixed.