HOUSTON — New DNA evidence in the murder case of 11-year-old Josue Flores has led to an arrest of a long-time suspect.
That newly tested evidence tied Andre Jackson, Harris County District Attorney Kim Ogg said in a news conference Tuesday morning. Jackson was arrested Tuesday in Baytown by the Houston Police Department following a grand jury indictment.
"We now believe we can bring justice to Josue's family," Ogg said.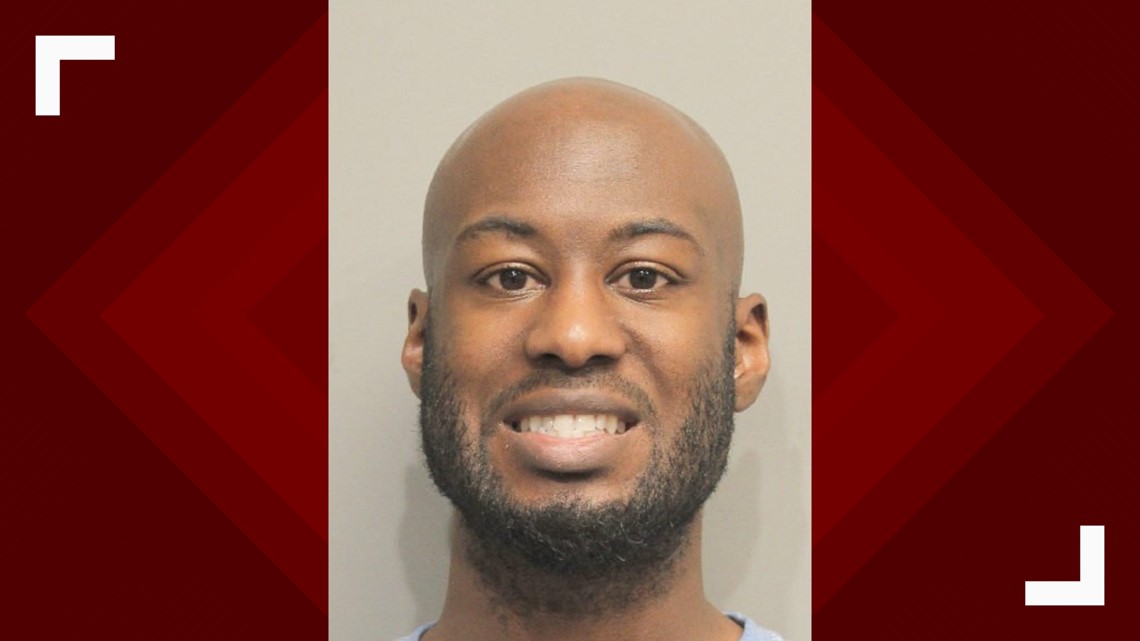 Jackson was originally charged shortly after Flores' murder in May 2016. Flores was walking home from Marshall Middle School in his Near Northside neighborhood in northeast Houston when he was stabbed around 20 times.
Police said in 2016 that multiple surveillance cameras showed a man matching Jackson's description running in the area at the time.
Those charges were later dropped in July 2017, more than a year after his arrest, after DNA results came back inconclusive. Ogg said at the time there wasn't enough evidence to withhold a conviction.
But Jackson never left HPD's radar.
In recent days, HPD assistant chief Troy Finner said the department had Jackson under around-the-clock surveillance.
Houston Police Chief Art Acevedo said in May this year that the department was sending DNA evidence to a lab in Florida that has techniques to extract DNA from evidence that local and state labs don't.
Acevedo said he kept a photo of Flores at his bathroom sink as a reminder to keep fighting for the 11-year-old and his family.
"It was such a brutal, nonsensical, absolutely no-excuses homicide," Acevedo said in May. To the killer, Acevedo said: "We're going to get you. I can guarantee that this department is not going to give up."
Neither Ogg nor other law enforcement officials would expand on the evidence that linked Jackson to the murder. Ogg said the evidence will be presented extensively at trial.
In a statement Tuesday, Acevedo said: "For the past three years, our department has worked tirelessly to bring justice to Josue, the Flores family, and our extended community. Today's true bill is a significant step in our journey for justice, and we look forward to supporting the Flores family as this case proceeds through the criminal courts."
Joe Gamaldi, president of the Police Officers' Union, issued the following statement Tuesday:
"The HPOU would like to acknowledge the hard work of the Houston Police Department Homicide Division for their steadfast commitment to bringing, who we believe to be the killer of young Josue Flores, to justice. Finally, the Flores family and the community can rest easy knowing that the suspect is in custody. The Houston Police Department never wavered that the evidence clearly pointed to Andre Jackson as the #1 prime suspect. Even after the Harris County District Attorney dismissed the charges against Andre Jackson, HPD homicide detectives continued to push forward ordering new DNA tests to firm up the case.
However, what has not been reported today is the defense attorney for Andre Jackson filed a motion several months ago to have all of his property/evidence returned to Mr. Jackson. This included the key pieces of evidence that would be material to any future trial. In an act of what can only be described as gross incompetence, the Harris County District Attorney's Office inexplicably did not oppose the motion. Meaning that Andre Jackson would be free to pick up his property and all the evidence belonging to him, that the Houston Police Department had in its custody. Which Mr. Jackson actually attempted to do. If not for the Houston Police Department Homicide Division and Chief Acevedo, who stated that "the items would only be returned over our dead bodies" opposing the motion from the Judge, key pieces of evidence would have been turned over to Andre Jackson and lost forever.
This is an unforgivable mistake by the Harris County District Attorney's Office. Josue Flores, his family and the community deserve better from their elected District Attorney."
In response to that, Dane Schiller, a spokesman for the Harris County District Attorney's Office, said the following:
"The evidence relied upon for further testing had already been preserved. Officer Gamaldi has never been part of this investigation and it is irresponsible and inappropriate for a labor representative to speculate about evidence in an ongoing prosecution – especially one when he does not have first-hand information as to what is actually taking place. He is yet again exploiting the emotions of crime victims and misleading the public to draw attention to himself."
Out in the Near Northside neighborhood where Flores was killed, the community returned to the scene of murder to create a memorial for the young boy, who had dreams of being a doctor or a scientist.
A spokesperson for the Flores family is coping with the news after a stressful three years since his death.
"It's been three years too long," Jose Vega said. "It's a sense of relief for (the family) to know that he's actually been indicted with some proof."
Ogg said she understands the family's frustrations, and that sometimes the wheels of justice move slow in order for justice to be served.
"While it is painful for a crime victim's family to wait for justice, sometimes the passage of time helps a case," Ogg said.
The Harris County District Attorney's Office dropped the original murder charges against Jackson in July 2017 after DNA testing of the evidence couldn't definitevely point to Jackson.
Ogg said her office didn't pursue Jackson at that time because had he been found not guilty at trial, he couldn't have been charged in the future under double jeopardy if more evidence came forward in the future. The double jeopardy clause prevents the government from trying the same person multiple times for the same charges.
Because the DA's office dismissed the previous murder charges against Jackson rather than take him to trial, the office was able to refile charges once the evidence was tested again.
If convicted of murder, Jackson faces five to 99 years in prison.
In July 2017 after those initial charges were dismissed, Jackson contacted KHOU and agreed to a Skype interview. During that interview, he said he didn't kill Flores.
"I did not kill Josue. I'm not his killer. I would never attack a child. I would never kill anyone," Jackson said. "I send my condolences (to the family) and I pray for them."
Jackson said he was on his way to the library around the time of Flores' murder.
Jackson had a message for the killer: "I'm not going to do any time for you. I'm not going to jail for you. I'm not accepting your responsibility at all."