SUGAR LAND, Texas — The Sugar Land couple behind the F**k Trump bumper stickers is back in the news.
Miguel Fonseca was arrested by Sugar Land police Sunday evening on outstanding warrants.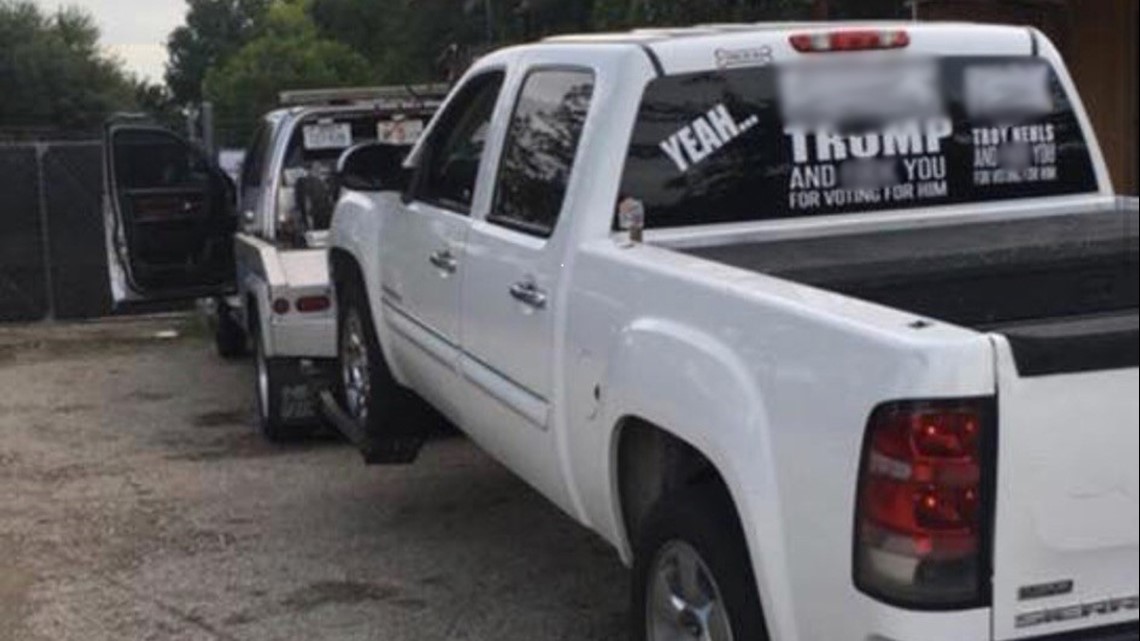 Fonseca was pulled over for a traffic violation and police discovered he was wanted on outstanding warrants for speeding and failure to appear in court, according to Sugar Land Police Department spokesman Doug Adolph.
"F*** (the) Sugar Land Police Department," Karen Fonseca, Miguel's wife said. "They wanted to be a**holes to me."
He was also charged with resisting arrest.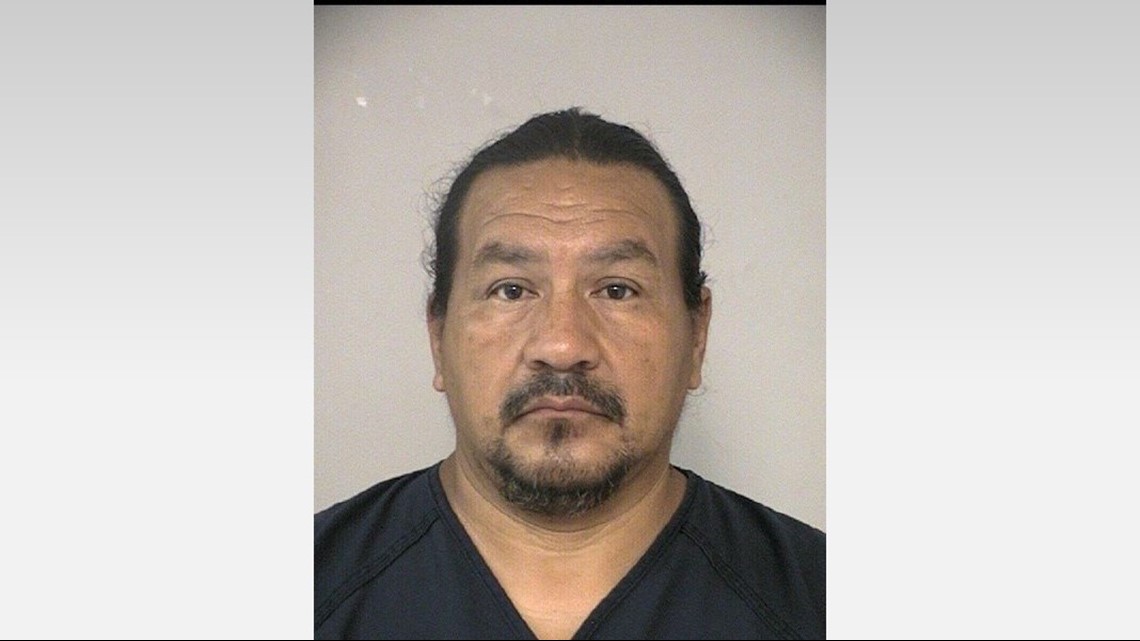 Karen Fonseca said officers responding to another call at the family's apartment complex pulled over her husband six minutes after he left home. When stopped, Miguel Fonseca refused to get out his truck, police said.
"He was not resisting," Karen Fonseca claimed.
She was on the phone with her husband while officers asked him to get out. Miguel was trying to give his wife directions to pick up his truck, the family's only ride, because he feared it would be towed away, Karen Fonseca said.
"I heard (Miguel) on the line," she said. "(Officers) tried pulling him out the car because he wouldn't turn the phone off. They didn't want me to come pick up that truck."
Karen Fonseca believes officers refused to let her drive it home and towed it away because her stickers offended them.
"It's all fishy the way it took place," she said.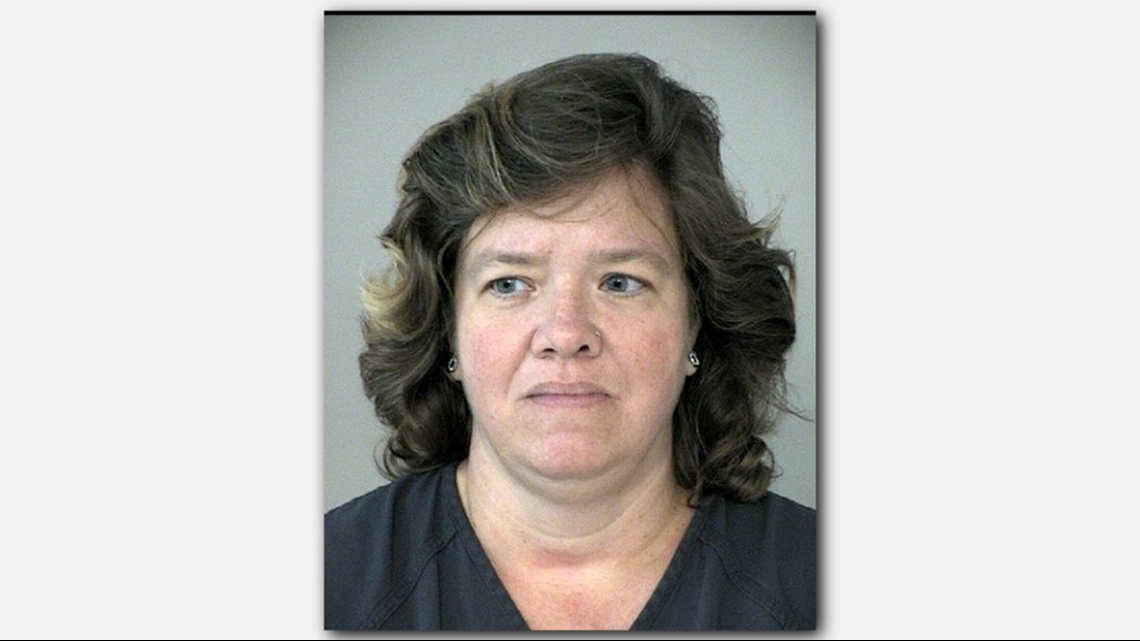 Sugar Land Police spokesman Doug Adolph told KHOU 11 News the Fonseca's truck is in Miguel's name. With him in custody unable to give authorities permission to allow Karen to take it, officers had no choice except to order it towed. Karen Fonseca paid $200 to get it back Monday
Her husband will sit in jail until he pays his roughly $1,000 worth of fines, police said. Karen Fonseca feels wronged and planned to file complaints and more.
"I've got a big mouth and won't shut up," she said.
Even with her "Free Miguel Fonseca" GoFundMe page collecting more insults than donations, she promised not to back down. Karen Fonseca said she planned to add new insulting stickers on her truck's side windows and doors calling out the Sugar Land Police Department and all three officers involved by name.
"I want people to know that they can't get away with what they do," Karen Fonseca said.
Her husband, who overnight bonded out the Fort Bend County jail on the resisting arrest charge, will face a judge in Sugar Land to determine how much, with time served, Fonseca needs to pay for his freedom Tuesday morning.