The man involved in the beating death of John Hernandez has refused to talk with the DA's office and so has his wife, a Harris County Sheriff's deputy.
Harris County District Attorney Kim Ogg said Wednesday that every aspect of Hernandez's death will be presented to a grand jury this week.
"We are going to ask a grand jury to make decisions based on all the evidence," Ogg said. "We are dedicated to a fair, evidence-based process."
The case has caused outrage throughout the community. Ogg insisted that the public's voice is being heard.
"We appreciate the concerns and justice will be served," she said, "We want a fair process for both the victim and the accused in the grand jury process."
Harris County Sheriff Ed Gonzalez asked the community Wednesday to "trust the justice system" in the investigation of the death of 24-year-old John Hernandez.
The young father died from strangulation and chest compression after the deputy's husband held him in a chokehold for several minutes.
Photos: Community activists and family rally at Justice for John Hernandez March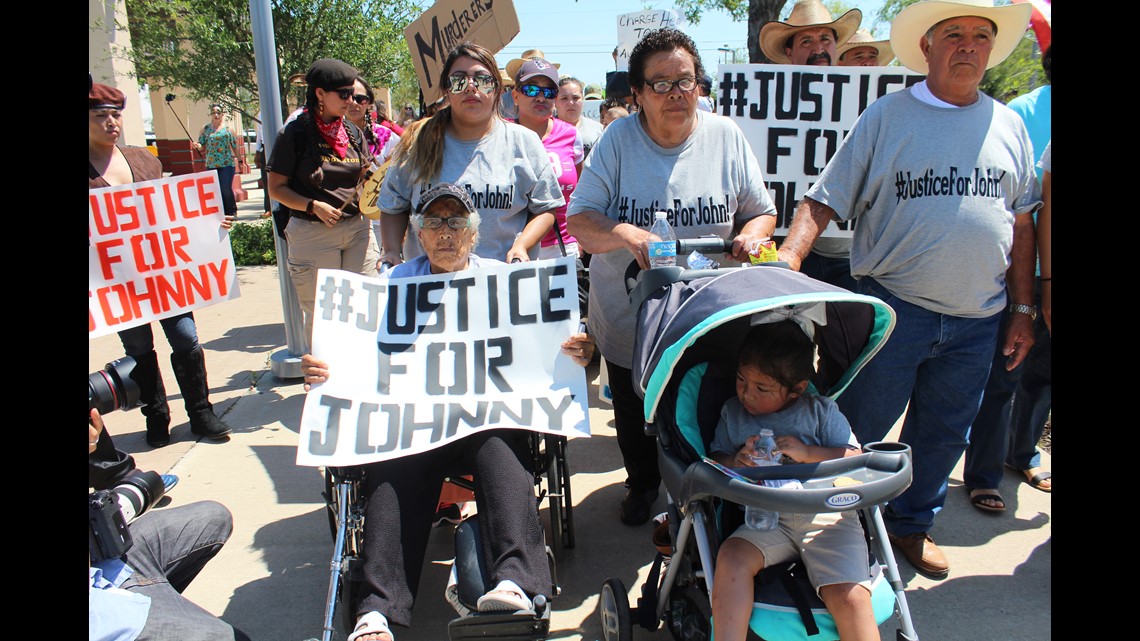 The confrontation outside a Denny's near Sheldon started when the husband saw Hernandez urinating in the parking lot. His attorney said Hernandez hit the husband first.
But witnesses say Hernandez was too drunk to defend himself and the husband continued beating him after he was unconscious. Witnesses say the deputy did nothing to stop her husband.
The victim's wife and 3-year-old daughter begged him to stop.
The deputy has also been pulled from patrol duties while the investigation continues, the sheriff confirmed Tuesday.
Gonzalez said investigators aresstill pursuing leads in the case and are urging anyone with information to come forward
He said he was "grateful for the community's patience" while they conduct their investigation and that they should "trust the justice system."
Related: Community activists and family rally at Justice for John Hernandez March
RAW: Sheriff's Wednesday press conference on Hernandez investigation
A lawyer for the victim's family released a new witness video Monday that shows the much larger man restraining Hernandez.
"An anonymous concerned citizen brought me the video because he said it shows murder," Carroll said. "I concur."
An edited version of the video can be seen below. The faces have been blurred and we're not using the names since no charges have been filed at his time.
WARNING: The video contains graphic and violent images.
WATCH: New video released connection with fatal beating