Interview with a death row inmate | Awaiting execution, Carl Wayne Buntion talks to KHOU 11 News
Buntion is on death row for killing HPD Officer James Irby in 1990. On April 21, 2022, Irby's family will finally get closure to the hardest chapter of their lives.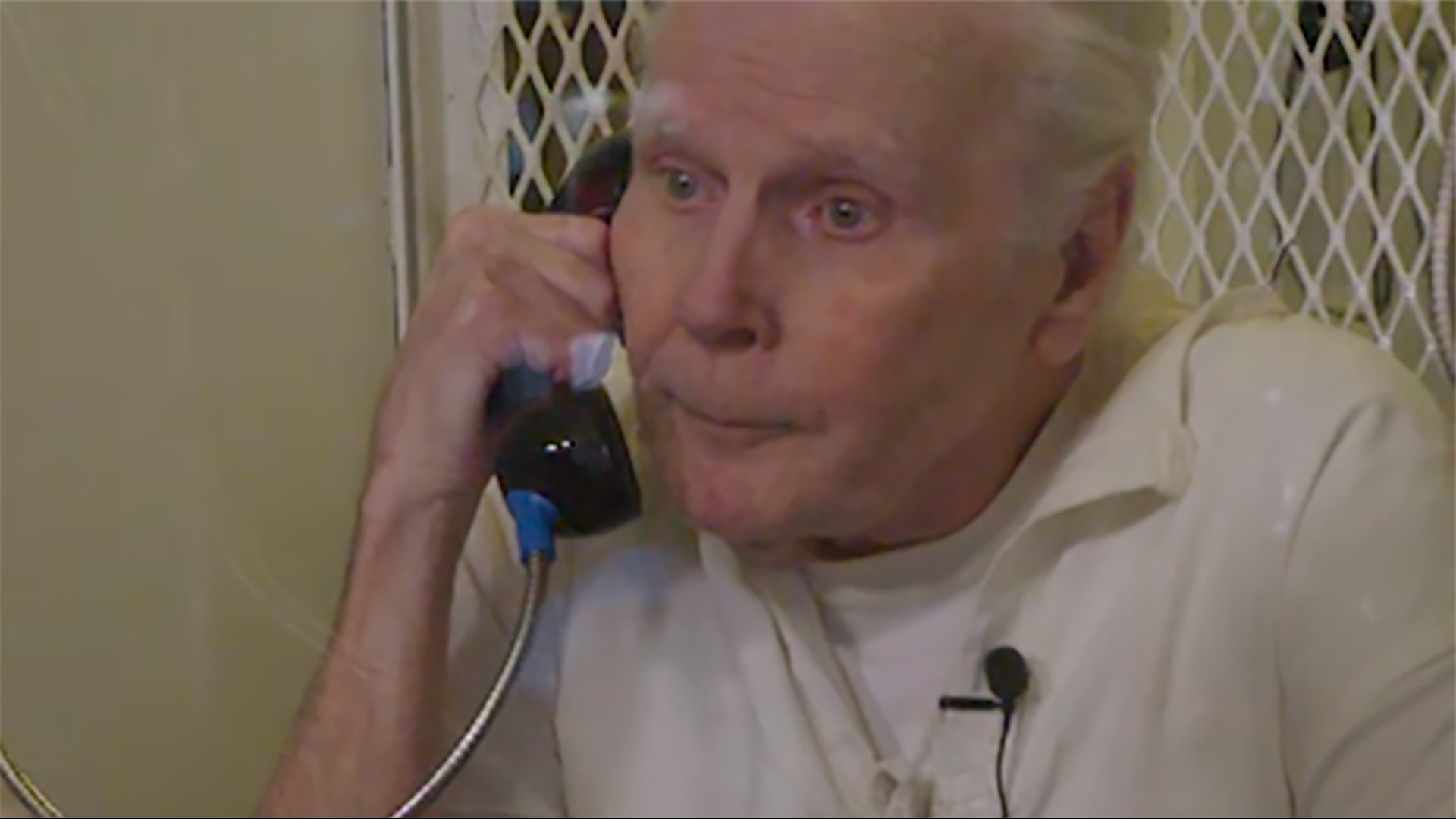 It's been a long road to justice. A road that never was supposed to take 30 years.
Chapter 1
:
True love story
On June 27, 1990, she became a widow at 29.
"We were just crazy about each other," Maura Irby said.
She was a hospital trauma nurse. She said she would never date, much less marry, a cop.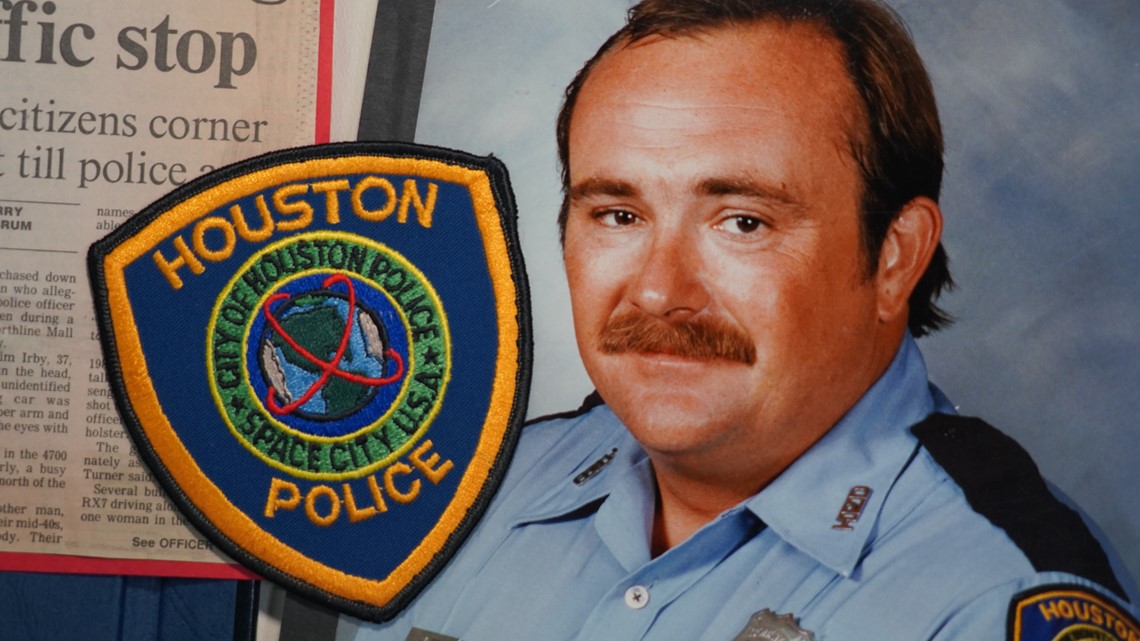 "I knew a bunch of his friends and they introduced me and he just kept flirting with me," she said.
They ended up getting married and having two children, Cally and Cody.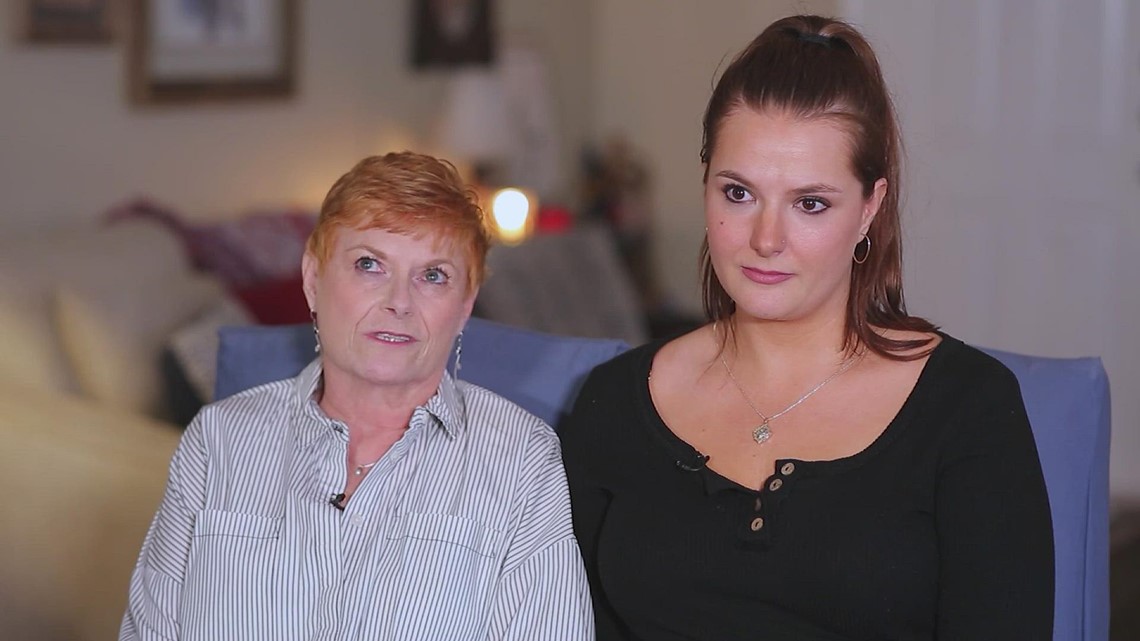 Chapter 2
:
James Irby's death
James Irby spent 17 years with the Houston Police Department. He was 37 and already making plans to retire when he was shot and killed during a traffic stop in north Houston.
Buntion was the passenger in the car. He shot James Irby in the head and several more times as he was laying on the ground.
"Nobody wanted me to see him (in the hospital) but it wasn't really going to be real until I did. They had him in a room, his head was wrapped and his chest was all wrapped in bandages, and I pulled it aside and I could see the hole in his forehead," Maura Irby said.
Chapter 3
:
Reliving the pain
Over the years, Buntion fought his conviction. He was initially sentenced to death on Jan. 24, 1991, but 18 years later, in 2009, the Texas Court of Criminal Appeals agreed the jury received improper instructions when it made its decision.
His inital death sentence was vacated.
It was especially difficult for his children, who were 1 and 3 at the time of his death.
"It was almost like it happened to me for the first time because I was so young when he died," Cally Irby said.
Since his children were so young at the time of his death, the revived case brought even more torment to the family.
"They had never heard their father's voice until they heard the radio traffic in the trial. They had never read the coroner's report or seen any of the photos," Maura Irby said.
Buntion was only eligible for the sentencing that was available at the time of the crime, which meant either the death penalty or a life sentence. At the time of the crime, those options still provided the possibility of parole.
Chapter 4
:
Execution date set
Three decades after James Irby's death, Maura Irby got the call she never expected to receive. An execution date had been set for Buntion.
"We really were caught off guard by the decision to execute Buntion. After nearly 32 years, we thought he was just going to die of old age," Maura Irby said. "We were quite relieved and saddened. It's still a conflict, I don't know if I can actually watch him be executed."
At 78 years old, Buntion is the oldest offender on Texas death row.
What happened that day has never been in question. Buntion admits he shot and killed James Irby and then went on a shooting spree before eventually being arrested.
"When I pulled my gun, it was in self-defense," Buntion said.
That's always been his claim, but investigators said Buntion told them he'd rather get into a shootout with police than go back to prison. He is a life-long criminal who was on parole for sexual assault of a child when he killed James Irby.
After his death, the case got national attention and sparked calls for parole reform – even getting Oprah's attention.
Chapter 5
:
More attempts to stop execution
The first claims the jury sentenced him to death because they deemed him a future danger to society, even behind bars. Buntion's attorneys said that's been proved false by his behavior in prison.
"During the 31 years Buntion has been incarcerated under a sentence of death, he has been cited for only three disciplinary infractions and he has not been cited for any infraction at all since the 2012 jury found he would probably commit violent acts in the future," his attorneys argued in the petition.
The second claim is that Buntion has been on death row for so long, that it undermines the rationale for the death penalty.
"Because of the excessively long time he has been incarcerated under a sentence of death and held in solitary confinement, most of which was due to the State's errors, executing Buntion would not serve the purpose of either retribution or deterrence," his attorneys said.
Chapter 6
:
'I'm sorry it happened'
"It's not about revenge. It's not about anything like that. It's about finally being able to move on from this thing that has affected my whole life and most of my mother's and my brother's," Cally Irby said.
Both children followed in their father's public-service footsteps. Cally Irby became an EMT and Cody Irby became a police officer. Both have since moved on to different careers.
Buntion said he will spend his final days reading the Bible. During his interview, he expressed his remorse for what happened.
PHOTOS: The life of James Irby, HPD officer shot, killed during 1960 traffic stop
"If that was Mrs. Irby sitting right there, I'd tell her the same thing: 'I'm sorry it happened.' My heart aches every day for her and her and her kids," Buntion said. "Maybe by me being executed, maybe they can finally put this thing behind them."
Buntion said he found faith while living his last days on death row. He spends 23 hours a day in a cell and says he has several medical issues.
Maura Irby said his apology in the interview was the first time she heard any sort of remorse over her husband's death.
"That's amazing because he's never shown any kind of remorse for any of us. He's never written a card," Maura Irby said. "That's the first of any kind of informed apology that I've heard that he's made."