HOUSTON — Four male juveniles were arrested after police say they went on an overnight crime spree, including carjacking two vehicles on Houston's west side.
The crimes started around 1:30 a.m. Monday when police say a pizza delivery driver was carjacked by four armed suspects who took his silver Chevrolet Impala on Southglen.
About two hours later, a friend of the delivery driver went looking for the stolen car and found it on Windswept. Police say the friend approached the vehicle and was then shot at by the suspects.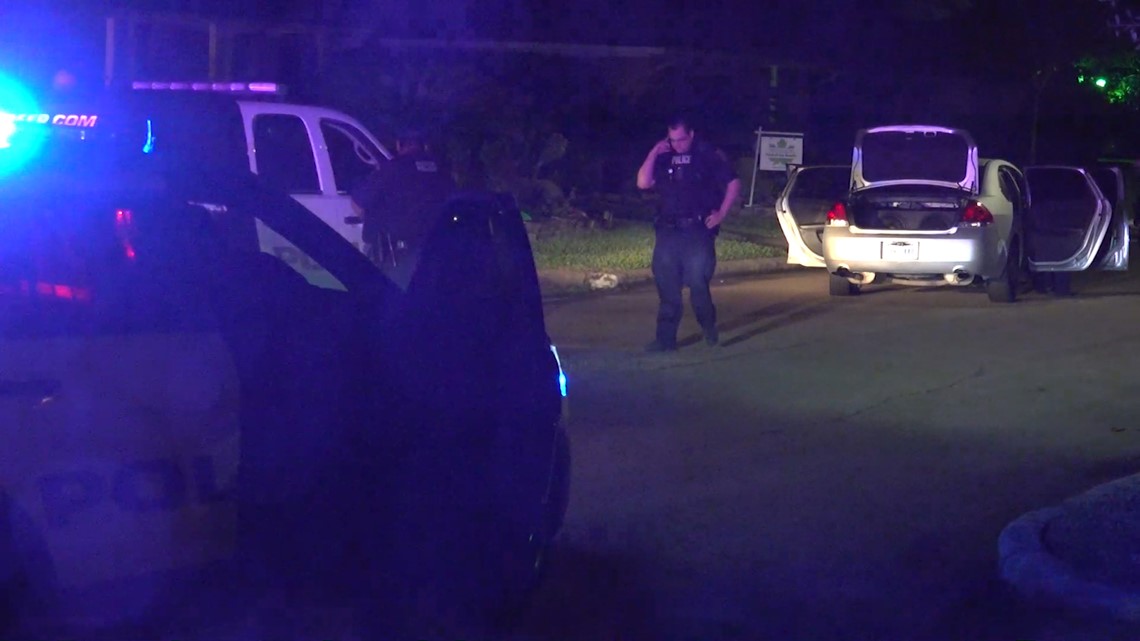 The friend was able to run away and call police.
Not far away, a man and a woman were heading inside their apartment when the same suspects carjacked the couple for their Toyota Tundra pickup.
Police later spotted the two stolen vehicles traveling together and tried to pull over the suspects on Westheimer. The Impala took off and headed towards Bellaire. Police said that is where the car crashed after hitting a curb.
The two suspects in the Impala were arrested without further incident.
Another officer followed the Tundra to the Beltway 8 and Bellaire area in southwest Houston where police were able to stop that vehicle and arrest two suspects.
Police have not released the identities of the suspects.
ALSO POPULAR ON KHOU.COM: