The storage tank fire at Intercontinental Terminals Company in Deer Park continues to produce large black smoke and ash.
From homes in the area or from an airplane bound for Georgia, viewers are recording the effects of the large fire at the plant.
A woman flying from Houston to Georgia Tuesday morning captured the thick black smoke coming from the fire.
Keyla Peterson sent the above video showing the smoke from her airplane window.
Another viewer sent KHOU 11 video of the fire as they passed by in a vehicle on Sunday.
We have also received dozens of photos from viewers over the last couple of days.
Photos | Plume of smoke fills sky as chemical tanks burn in La Porte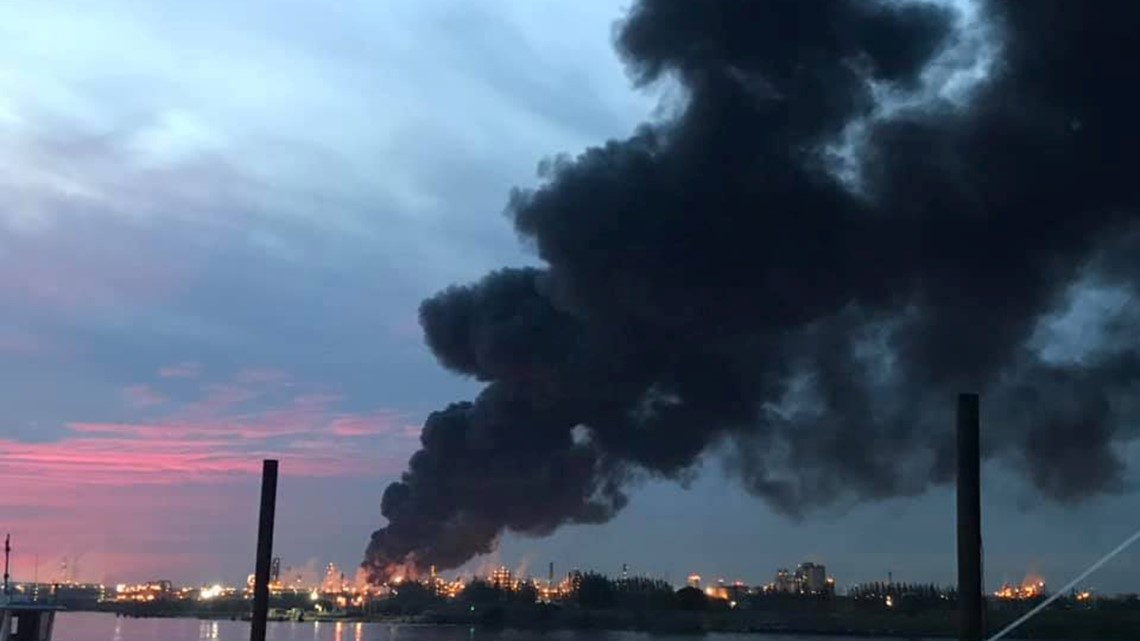 Photos | Plume of smoke fills sky as chemical tanks burn in
Viewers on Facebook and Twitter also sent in photos and video of the smoke and ash falling from the sky.
Even one of our photographers, Ralph Nickerson, and reporter Matt Dougherty felt the effects of the fire.
The two had to step back and move away from the plant after feeling sick while shooting video on Sunday.
RELATED: Plume forecast shows smoke will shift over north, northwest Houston this afternoon
WATCH LIVE: 5 chemical tanks on fire, 3 others 'burnt out'
ITC creates claims hotline for businesses, residents impacted by tank fire
Ash falls from large fire in La Porte onto Deer Park homes
Contact your healthcare provider if you experience adverse symptoms from La Porte storage tank fire
What chemicals are burning in La Porte?
La Porte facility paid more than $200K in environmental penalties