Shaping: Houston
Telling the stories of the bold individuals who are shaping and influencing the culture of Houston.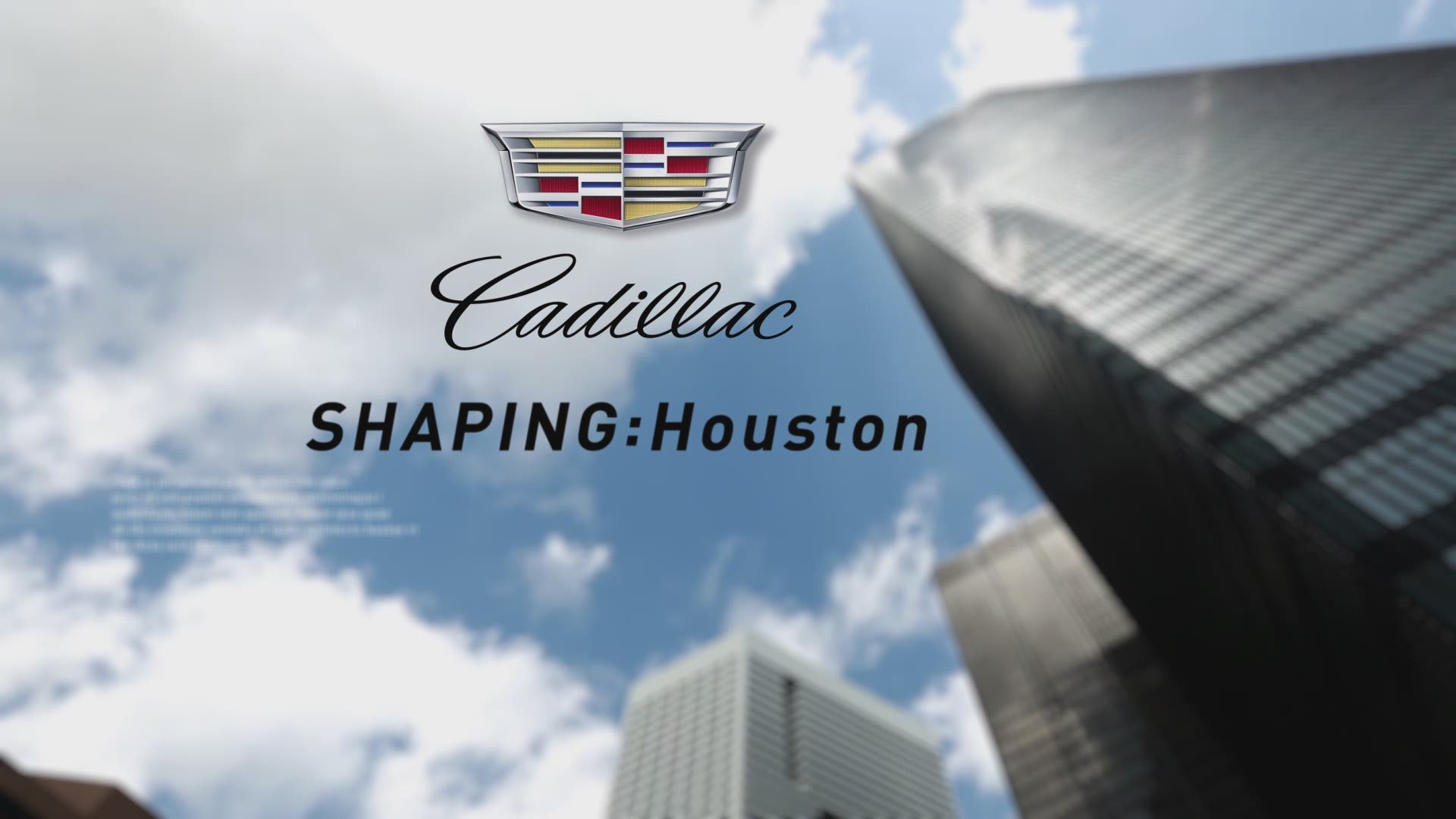 Safir Ali
:
For Safir Ali, dry cleaning is in his blood. Growing up, Safir spent a lot of his time at his family's dry cleaning business. It might have not been his favorite place as a kid, but his time there laid the foundation for his business venture. In 2016, Safir and his brother Mubeen created Hamper, an on-demand dry cleaning company that touts they are "dry cleaning and laundry reinvented." Hamper aims to give Houstonians an easier and more affordable way to get their dry cleaning. Safir hopes to answer the laundry industry's somewhat outdated service problem, with Hamper's convenient kiosks that enable customers to get clean clothes during their regular work commute. At first, Safir had doubts about starting a tech company in Houston. However, he's found Houston to be the perfect home for Hamper. Whether it was through partnerships like Hamper's kiosk manufacturing and the offices they're located in, or being a member at Station Houston, the Houston community has welcomed Hamper with open arms.
Cadillac: Shaping Houston -- Safir Ali
Edgar Medina
:
Ever since Edgar Median was a child, he was a creative person in love with color. Due to Edgar's young health conditions, his parents had to keep him indoors. However, they fostered his creativity with coloring books and watercolor paints…and an artist was born. After moving to the States from his hometown in Tamaulipas, Mexico, Edgar was able to really develop his skills. Edgar's art teacher took him under her wing and fueled his passion for creating art. Now Edgar has transformed as an artist, and his work reflects his journey. Edgar describes his artwork as a fusion of his two cultures: It's colorful, bold, and reflects his lively Latin American heritage. Yet, the contemporary influences of American artistry are reflected in his work. To Edgar, Houston is a city full of opportunities, because it has given him a platform as an immigrant, a person of color and a member of the LGBTQ+ community. It's very important to Edgar for kids to have someone to look up to that looks like them, and he hopes he can be that role model.
Cadillac Shaping: Houston – Edgar Medina
Scotty Sheridan
:
When Scotty Sheridan isn't shredding it down at the local skate park, he's at the Scotty's Fermented Foods headquarters making, as you can guess, fermented foods. Scotty knows that there is sort of a notion that fermented means "rotten." However, he's out to prove it's actually far from it. Scotty's Fermented Foods cultivates live anaerobic bacteria that processes the foods, and essentially preserves them. According to Scotty, this creates a living culture that is extremely healthy and beneficial for gut bacteria. Scotty was born and raised in Houston, and he regularly finds ways to be active in the community. One of those ways is by keeping a constant presence at the local farmer's markets. They are where Scotty's Fermented Foods started, and Scotty considers them essential to his business. Scotty also likes to give back to the community by educating people on how to ferment food in their own kitchens. By showing people how to ferment and explaining its benefits, Scotty aims to break the stigma around fermentation. When reflecting on the city that he and his business calls home, Scotty takes pride in his Houstonian status: "Houston is such a wonderful town. There's so much going on in Houston that it's exciting to be a part of it. So many business opportunities, but so many cultural opportunities."
:
With his company Goodfair, Topper Luciani is leading a counterculture movement…and his rally cry is "Think secondhand first." Due to the creation of fast fashion, clothing consumption has increased tremendously. However, the re-emergence of thrifting has shown to be a worthy adversary. Topper himself has a long relationship with thrifting. Born to a fashion-loving family, Topper always loved the treasure hunt aspect of thrift shopping. Later, that love of thrifting, coupled with his environmentalist nature and entrepreneurial spirit, led to Goodfair. Being fundamentally a thrift brand, Goodfair is based on helping the environmental crisis that is unfolding in the apparel industry. That help starts with Goodfair's mission: To make thrifting more accessible and seamless. With an online store and conveniently shipping out of the port city of Houston, Texas, Goodfair is doing just that. Topper has a message to other entrepreneurs trying to make the world a better place: "If you're not in Houston right now and you're an entrepreneur, this is the place to be."
Cadillac Shaping: Houston – Topper Luciani
Marlana Doyle
:
Ever since she was three years old, Marlana Doyle had a passion for dance. After graduating college, with a B.A. in dance no less, Marlana was faced with a decision on where to continue her career in the arts. After a suggestion from her artistic director about an "unknown dance gem" of a city, Marlana looked to Houston…and she's still here 20 years later. Upon getting to know the city and dancing professionally, Marlana felt like it was time to make the next step. Marlana believed Houston needed a new centrally located space that encompassed all things dance, and that space was the Institute of Contemporary Dance. Created with acceptance and accessibility in mind, the Institute for Contemporary Dance not only serves as a hub for the contemporary form, but it features classes for other dance forms like ballet and jazz for young and mature dancers alike. Marlana also, along with 5 other founding members, created the Houston Contemporary Dance Company: A small nonprofit dance organization that has collaborated with music organizations such as Apollo Chamber Players and Loop38. As Marlana reflects on her choice to move to Houston, she knows she wouldn't change a thing. According to Marlana, "it's a young city. It's a fun city, and it's a place maybe you could start your career."
Cadillac Shaping: Houston – Marlana Doyle
Britney Winters
:
After taking four-hour bus trips with her friends just to get their hair properly styled and cared for the way they were accustomed to, Britney Winters knew there had to be a better way. She was well aware that she wasn't the only one making sacrifices in the name of hair care, and she strived to bring the spontaneity back to the lives of her fellow hair enthusiasts; to help them live a less tangled life with less emphasis on their hair. Thus, Upgrade Boutique was born. Upgrade Boutique, located on what Britney calls "The Black Wall Street of Houston:" Almeda Road, is a managed marketplace for custom wigs and other curated beauty products. Their mission is to save women time and money on their beauty routine so they can do more of the things they love. Britney does plan to expand to other markets to help those still taking those long trips. Nonetheless, since Britney firmly believes the sky is the limit for local possibilities, Houston will always be Upgrade Boutique's home.
Cadillac Shaping: Houston – Britney Winters
Claudia G. De Velasco
:
During her media days, Claudia G. de Velasco first got a taste of meticulously producing something that people would get to look back on…and she was hooked. Now, with her company A Day To Remember, Claudia produces events that her clients can cherish forever. Claudia feels her niche is crafting events that represent the different lifestyles and cultures of Houston, like when she produces the quinceañeras that represent her own culture. With this in mind, Claudia conducts each event with the utmost importance, and puts all her love, passion, and care into it.
Cadillac Shaping: Houston – Claudia G. de Velasco
Jonny Rhodes
:
Jonny Rhodes has transitioned from table to farm. After closing his critically acclaimed neo-soul food restaurant, Indigo, Jonny is on a mission to fight food apartheid. Through his eclectic 6-acre farm, Food Fight Farm, and his culturally based grocery store, Broham Fine Soul Food & Groceries, Jonny aims to bring quality food to the communities that need it most. Jonny believes Houston is the perfect city for what he calls this "social exercise." With Houston being such a diverse city, where residents are so willing to help each other, Jonny guarantees he's on the way to restoring the quality of food in local communities.
Cadillac Shaping: Houston – Jonny Rhodes
This is sponsored content from Houston area Cadillac dealers