Every year, Molly starts worrying about what she will be for Halloween while still on summer vacation. It's truly her favorite holiday.
This September, she finally came across a picture of a costume she wanted to be: Amazon Prime.
Think the classic Transformer "Optimus Prime," but made from Amazon boxes.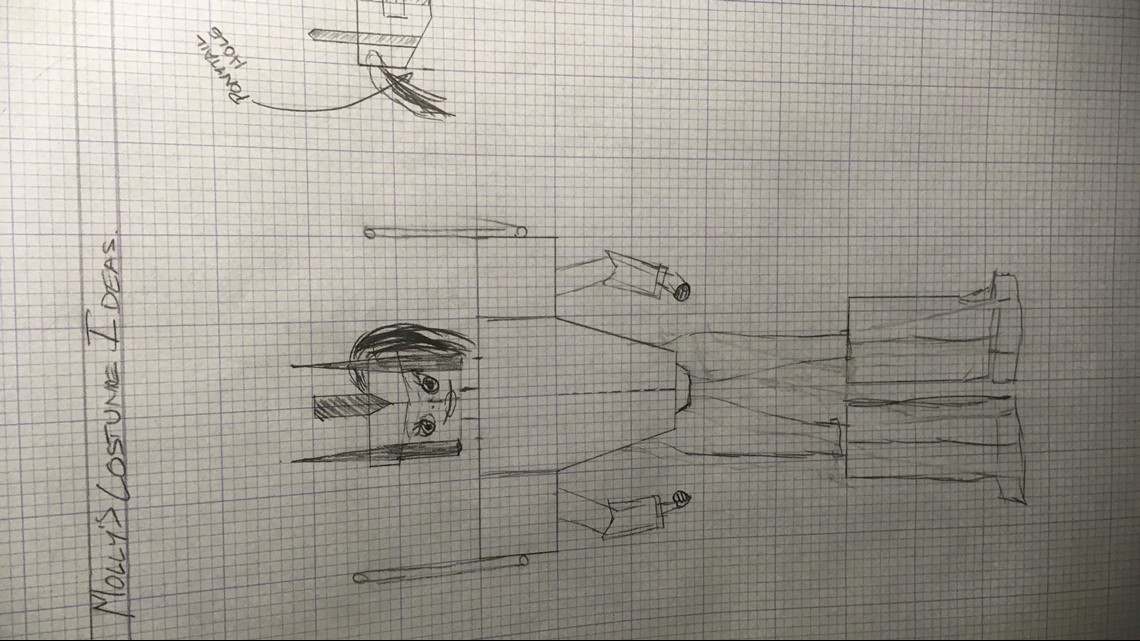 Molly is 14 and has high-functioning autism.
Her mom, Jamie, set out to find Amazon boxes from friends and neighbors, thinking they would put a costume together from those.
However, one very specific (and necessary) part of the costume was proving difficult to procure: Amazon Prime Tape.
Turns out, it's an international security issue to sell it or send it out to a customer - but we'll get back to that in a little bit.
As Jamie called, e-mailed, chatted and did everything else she could think of with Amazon customer service, Molly's excitement to be "Amazon Prime" grew.
It was hard to get across to the international mega-company what the family really sought. They didn't want to buy boxes online. They didn't want an Amazon Prime membership or an Amazon Echo.
Wait, what about a Kindle Fire?
Jamie remembered an old feature on the fire called a "Mayday" button, where you could push a button and a customer service member would automatically pop up to video chat.
And that's when Jamie met Marvin. Marvin works for Amazon in Cape Town, South Africa.
Finally, Marvin understood. They needed Prime tape! He hopped on board to help.
For three weeks, Jamie said Marvin would call and check in frequently, updating progress on the Prime tape situation. He brought in one of the leaders of North American Customer Service for Amazon, Mary Prince, and had even contacted International Security about "the tape."
The company couldn't ship the tape itself.
But, Marvin and Mary worked together to find a work-around: they printed the tape on paper and cut it into strips.
Then, they shipped the "tape" - as well as a hand-curated list of boxes (and the boxes themselves) in different sizes - to Molly in Colorado. Free of charge.
"The big box arrived, with hand-written notes on the side of the box and a printed note telling Molly to have a great Halloween!" Jamie told 9NEWS via email.
Then Molly and her dad, Kevin, got to work. Together (and separately), they spent more than 30 hours designing and building the ultimate Amazon Prime costume for Molly.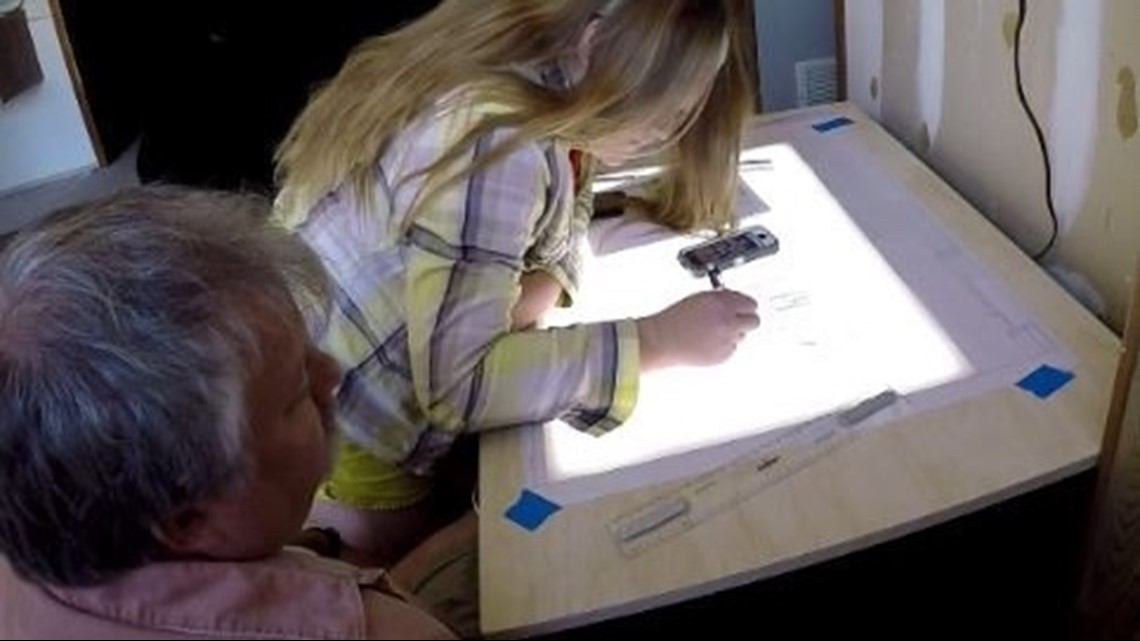 The end result is nothing short of spectacular - and Jamie shared their story with 9NEWS not only to thank Amazon, but to share a bit of happy news!
"They went so much further above and beyond any customer service we'd ever imagined. They helped to make an amazing girl's Halloween – in a word - spectacular!" Jamie wrote in her e-mail.
It's perfect, Molly! Nice work.