HOUSTON -- A Cypress family wonders if the death of their puppy could've been prevented.
Zeus the English bulldog died just hours after being dropped off at Cy-Fair Animal Hospital. The facility and the three veterinarians who operate it are featured on a new reality show on Animal Planet called "The Vet Life."
Tony and Angela Grape said they found out Zeus died as they were boarding a cruise ship in Galveston.
They told KHOU 11 News that the loss overshadowed their entire trip with heartbreak and speculation over what led to their puppy's death.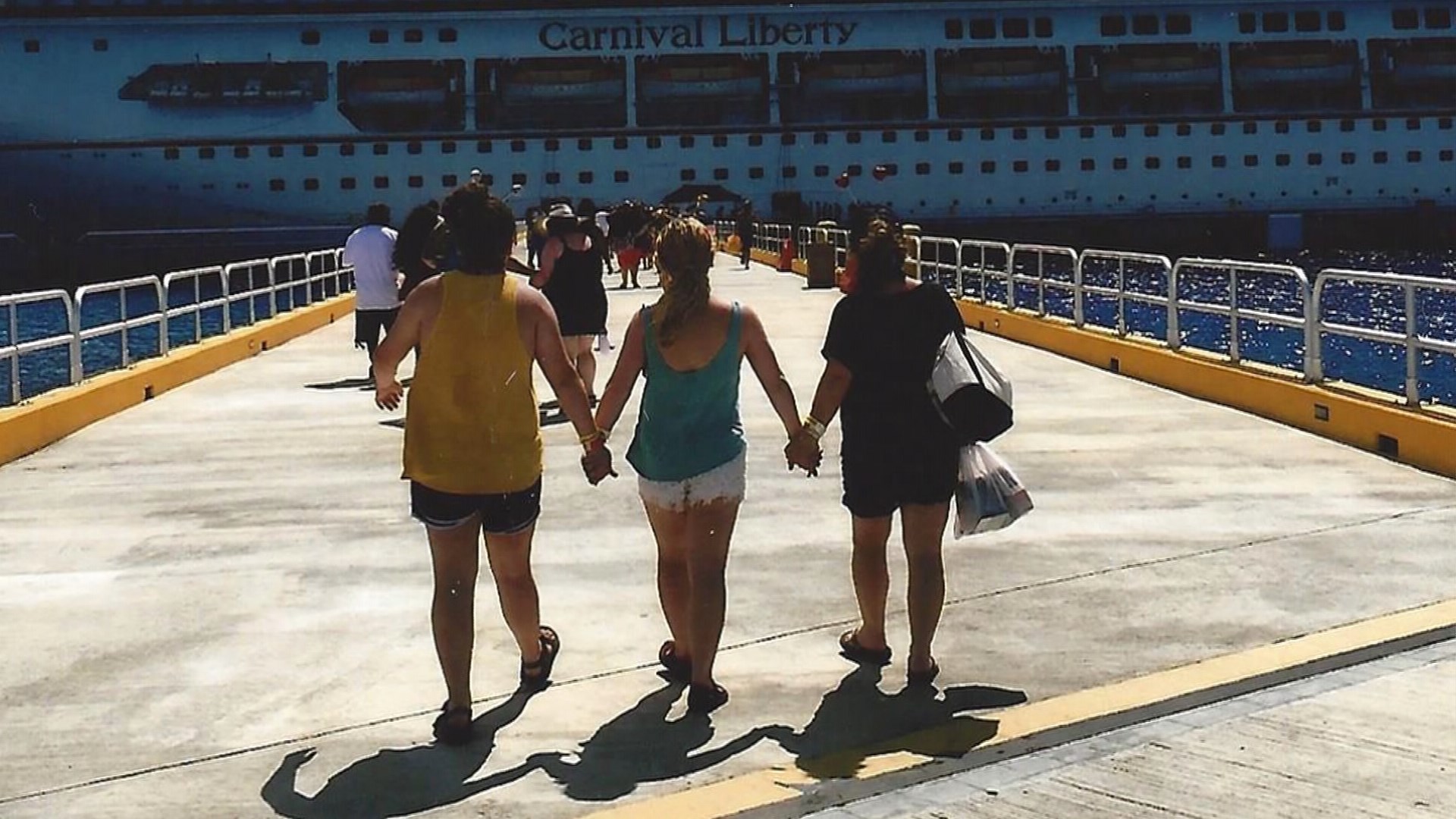 "All of the questions we have, we need them answered so we can move forward," said Tony Grape.
The Grapes self-described nightmare began on July 16.
The family dropped off their two English bulldog puppies, Zeus and Belvedere, to be boarded for a week at Cy-Fair Animal Hospital.
According to the Grapes, both of the puppies were scheduled to be neutered on July 18, two days into the stay. They point to paperwork which states that.
"The dogs had eaten breakfast, and they were given water; they were not ready for surgery," said Angela.
The Grapes recall being in disbelief when they received a call from the hospital just hours after dropping the pups off.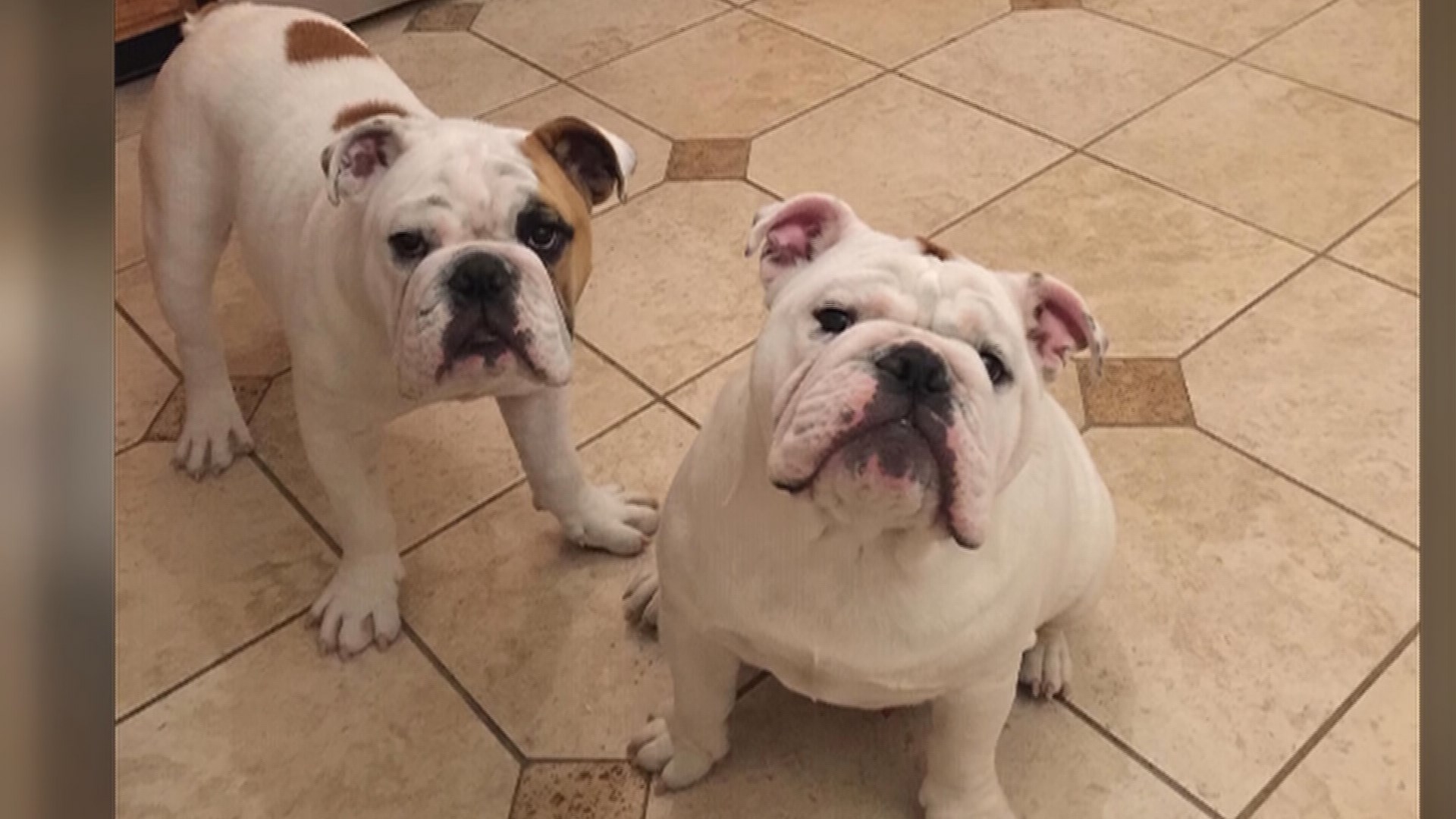 They say the call was to inform them that Zeus died after anesthesia had been administered.
"He said he was cleared to go, and your dog is just one in 10,000 that this happens to," Tony said. "Then he asked if we wanted him to start on Belvedere. I said, 'Absolutely not.' [I told him] I was going to have my eldest daughter come to the clinic and pick him up."
The Grapes said they wouldn't had given their puppies food and water if the surgery was scheduled to happen on that Saturday.
"We all know, even as human beings, you don't eat or drink after midnight before your procedure," Angela said. "We thought we left him in hands where he would be safe."
Dr. Michael Seely with VERGI Houston 24 Hour Animal Hospital said he instructs all pet owners to refrain from giving their animals food and water after midnight on the eve of an elective surgery.
"If they were to say yes, we'd just push the procedure another 24 hours. We'd just wait," Seely said.
Seely said there is always a risk of death under anesthesia. However, he said the risk of an animal aspirating is increased if there is food or water in the stomach.
"They're just more prone to vomiting while they are under anesthesia and anything in their stomach is going to come back up," Seely said.
The Grapes said they spent their entire Mexican cruise anxiously waiting to get back to the Houston area and get answers.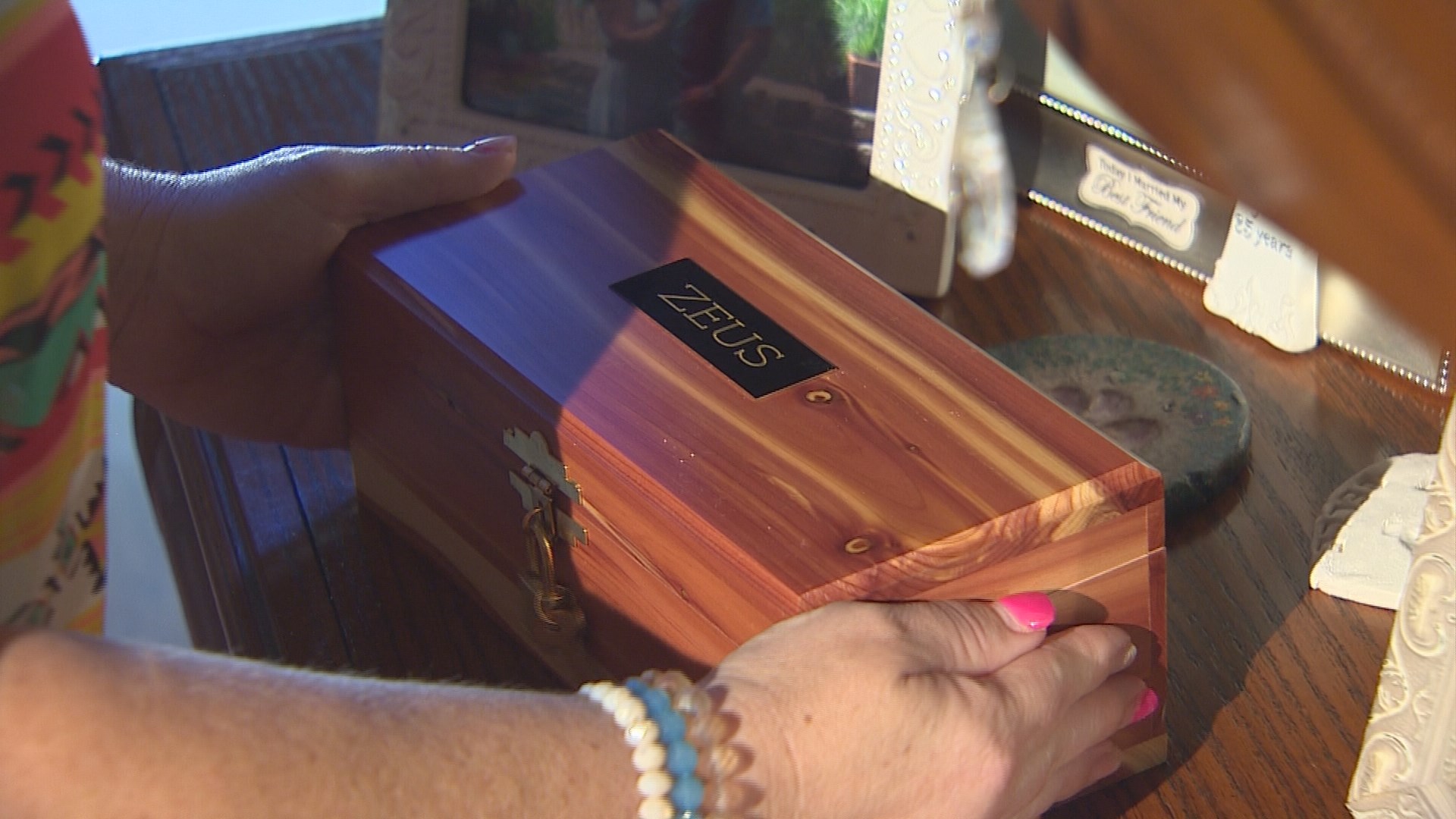 They claim they were given Zeus' ashes and a wooden urn tucked inside a gift bag when they returned to Cy-Fair Animal Hospital.
"I opened it up and realized it was Zeus cremated in the bag. We never gave them formal permission to cremate Zeus," Tony said.
This heartbroken family said the cremation of their puppy means they no long have the option of having a necropsy performed.
"We didn't even get to say goodbye to his body," Angela said. "I don't want anyone else to have to go through the heartbreak we have gone through."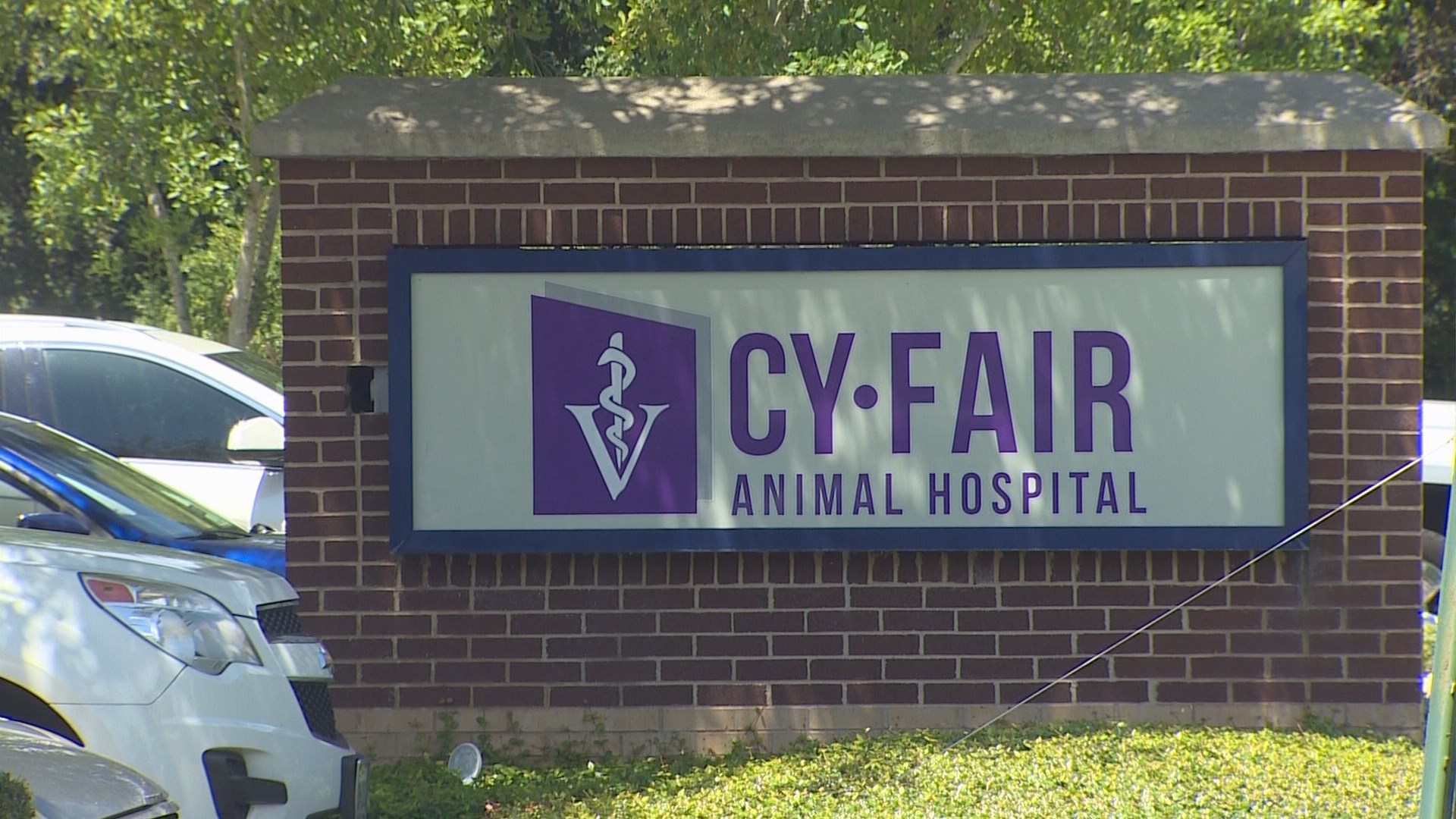 Cy-Fair Animal Hospital didn't want to have a representative be interviewed on camera, but Dr. Diarra Blue, who reportedly administered the anesthesia on Zeus, emailed us the following statement:
"All of the staff at Cy Fair Animal Hospital are heartbroken over the loss of Zeus and offer our condolences to the family. Unfortunately, there is always a risk when a dog is administered anesthesia and understand this is a profound loss. Our thoughts are with the Grape family. However I would like to state for the record that Cy-fair Animal Hospital can only cremate a clients animal with the permission of that client which we had in this case. As for medical details I am not able to discuss as they are being reviewed by the, Texas Board of Veterinary Medical Examiners."
The Grapes have filed a lawsuit against Cy-Fair Animal Hospital and the three veterinarians who operate it for negligence, breach of contract and emotional distress.